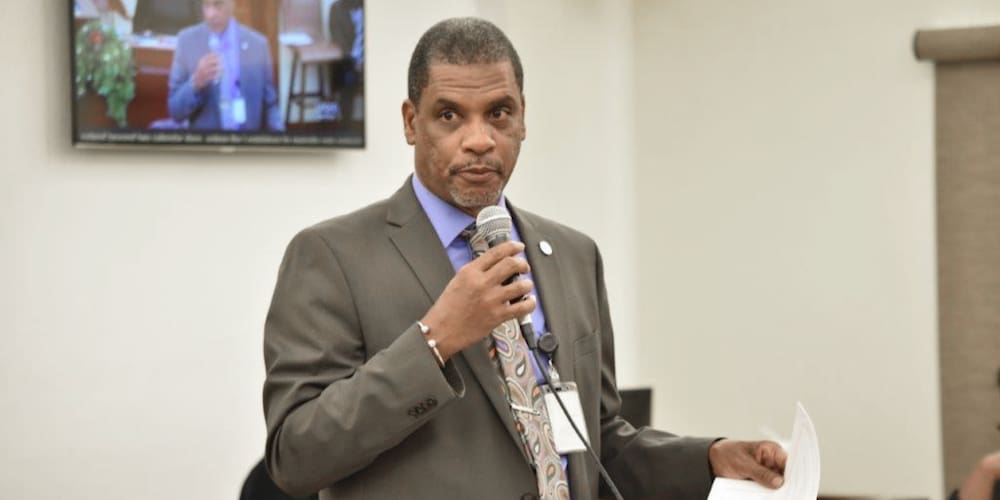 The V.I. Senate on Wednesday pulled from its agenda a 90-page cannabis bill that would expand the legalization of medicinal cannabis. The measure was nearly passed by the 33rd Legislature during its Wednesday session, but after a series of votes and upsets, it was pulled from the agenda.
A majority of senators voted to special order the bill to the floor, suggesting its passage was likely. But a debate broke out between Sens. Alicia Barnes and Kurt Vialet after Barnes offered a 20-page amendment.
"This is quite a lengthy amendment and this amendment was placed on our desk 30 seconds ago that is amending a 90-page bill," Vialet said. "I am honestly not even sure if everyone knows how this will infuse into the bill and the impact it will have on such legislation. So, I would like to ask the sponsor why such a lengthy amendment was offered at the 11th hour?"
Barnes said the information was circulated Wednesday morning, before the Senate hearing opened, and many senators had already signed on to her amendment. She listed herself and Sens. Donna Frett-Gregory, Stedmann Hodge Jr., Athneil Thomas, Allison DeGazon, Steven Payne Sr., Javan James Sr., Marvin Blyden and Senate President Novelle Francis Jr.
"We had several working sessions where we were able to develop these amendments, these amendments weren't just developed today," Barnes said. "We have been working on this measure, as we indicated, from December to May and these amendments are amendments that were provided by the individual senators. So, they are familiar with the amendment".
But Vialet did not back down.
"It is not standard in any way, not at all," he said. "Work has been done on this bill for a long period of time. In fact, the sponsor of the bill, who had preemption for this particular bill, has been working on a comprehensive bill that is almost complete. But these amendments came out today, and individuals signed on today, not before, they signed on today," Vialet said.
He added that he knew individuals who intended on voting on the measure hadn't had the chance to look at the amendments to see how they would correlate with the bill.
"What is the rush? This isn't the last Legislature that is going to be before the Virgin Islands … There is no rush," Vialet said.
Ten senators voted to approve the amendment, three objected, one abstained and one was absent. But as soon as the amendment passed, it was quickly rejected and struck from the agenda after Vialet called for the opinion of legal counsel.
"Moving this forward would be a direct violation of the Organic Act," Vialet said. According to Section 777 of the Organic Act, "No bill that has a board or composition of a board in it can have any other legislative matter contained. This bill cannot be sent in its present fashion."
Legal counsel for the 33rd Legislature confirmed Vialet's judgment and the bill was removed from the agenda altogether, leaving the cannabis bill to be presented at a future session under the 34th Legislature.
Separately, the Senate passed 26 bills and seven zoning change requests. The Senate also voted to override five governor vetoes.