The Senate's Committee of the Whole considered two zoning changes for St. John on Monday during a lengthy session that included proposed zoning changes and CZM permits for all three islands.
The Senate heard testimony about a zoning change in Estate Pastory that would allow for the construction of a warehouse and storage for trailers, an automotive shop and two units of housing for mechanics.
Members of the Legislature also heard reasons for and against a zoning change that would allow for the construction of an animal shelter in Coral Bay.
No action was taken on the two proposed changes.
Pastory Rezoning
The proposed zoning change for Estate Pastory concerns Parcel No. 5-0, a 1.23-acre property owned by Virgin Developers LLC, located on the south side of Centerline Road, about a mile from Cruz Bay.
The property is zoned R-2 for low-density residential purposes. The owners are asking for the property to be designated commercial. Officials from the Department of Planning and Natural Resources recommended the Senate consider a zoning variance rather than a zoning change.
Architect Kahlil Henley presented the proposal on behalf of Llewellyn "Little Lew" Sewer, owner of Love City Car Ferries, who hopes to build a 7,000 square foot warehouse to store backup equipment for his barges as well as trailers which are awaiting delivery. The project is expected to cost $350,000 and provide permanent employment to five people.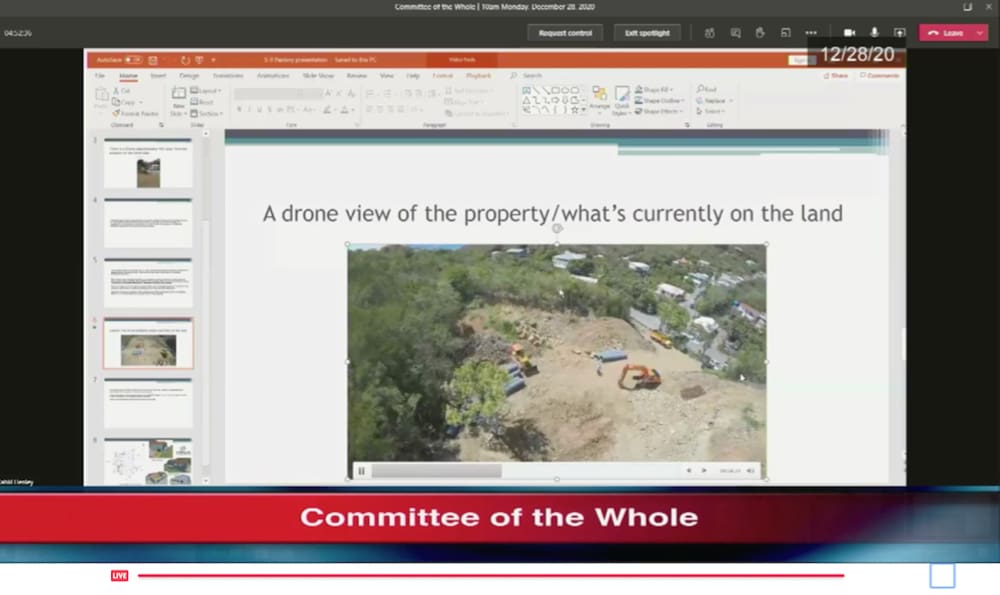 More than a year ago, a portion of the property was cleared, and a retaining wall was constructed in a neighborhood that is entirely residential except for two neighborhood churches.
Since that time, some trailers have been parked on the property, and some neighbors have complained about the noise from refrigerated trucks running during the night.
Sewer said noise would not be a concern if he gets a zoning change and builds the warehouse. The trailers will be stored inside the structure and the cooling units will be powered by the grid rather than generators.
"We don't have the capability right now of running on WAPA," Sewer said.
Sewer told Sen. Athneil "Bobby" Thomas that he had been unable to locate a suitable property for warehousing the trailers closer to the port where they arrive. He said he plans to develop the rest of the property to rent to other businesses.
Several senators expressed reservations about approving zoning changes before enacting a new Comprehensive Land and Water Use Plan. Sen. Myron Jackson said he was concerned about the aesthetic quality of development throughout the territory.
Sen. Donna Frett-Gregory said she favors economic development for small businesses, but she wanted to be certain that residents in homes they paid for will not have their quality of life impacted by the development.
Sen. Kurt Vialet asked Sewer if he planned to screen the warehouse, adding "I, too, would not want a mechanic's shop for my neighborhood."
Sewer said he would plant vegetation to screen the building.
"I guarantee I'm going to make the place nice," he said.
Animal Care Center
Senators had the opportunity on Monday to question representatives from the St. John Animal Care Center about their plan to build a new home for cats and dogs on property in Coral Bay.
Dozens of people testified both in favor and against the proposal when the plan was presented to the public at a zoning hearing on Oct. 2.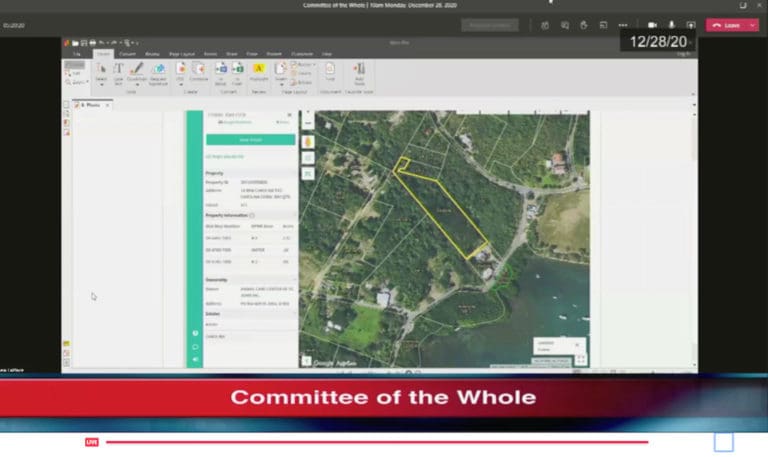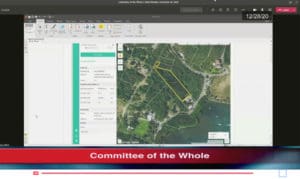 The Animal Care Center hopes to rezone a 2.3-acre parcel near Pickles in Coral Bay from R-2 (residential low-density) to B-2 (business-secondary/neighborhood).
Officials from the Department of Planning and Natural Resources suggested on Monday that the Senate consider a zoning variance rather than a zoning change.
The Animal Care Center plan calls for the construction of a 5,000 square foot, two-story building with 20 kennels for dogs on the ground floor and 19 kennels for cats on the second floor.
The structure also will include an office, a room for veterinary services and a classroom for community outreach. It will also include a small apartment for a staff member to remain on the property overnight.
Opponents to the rezoning said their chief concern was the likelihood of uncontrollable noise from barking dogs echoing throughout the surrounding hills. Coral Bay, primarily residential, is known for its tranquil atmosphere.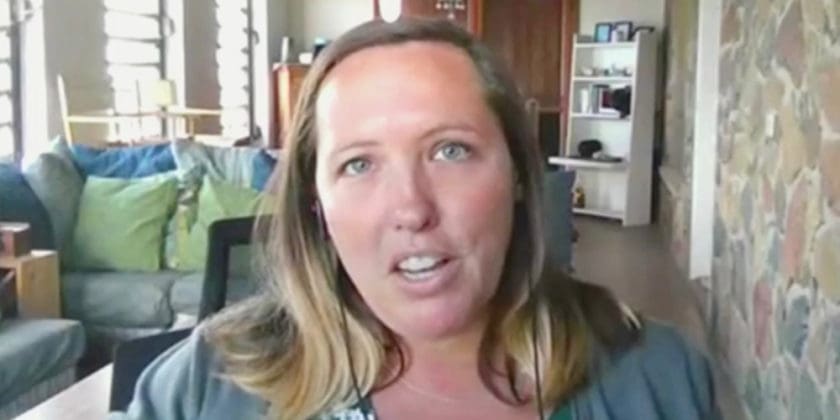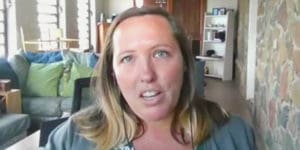 At Monday's Senate hearing, Jessica Palmer, president of the board of the Animal Care Center, said the dogs do tend to bark at feeding time but would be completely enclosed when they are fed in the morning and at night. The dogs would be outside during the day when they are taken for exercise along a dog run, and neighbors will not be disturbed by "the bark of a suffering animal in need."
Architect Michael Milne said the animals would be enclosed in an air-conditioned, concrete building that would be designed to include soundproofing measures.
Only one member of the community testified at Monday's Senate session. William Tis said he owned an Airbnb that has consistently received a five-star rating from guests.
"People say, 'We love Coral Bay because it's peaceful and quiet,'" Tis said. "I know that sound carries up through the valley, and this will affect my ability to rent my property. Once I have some negative comments, I have no ability to rent."
Sen. Alicia Barnes asked for clarification about a noise survey recommended by DPNR prior to the construction of the facility. She said she wanted to be sure a standard would be set and then enforced.
No one has questioned the intentions of the Animal Care Center which has sheltered 800 dogs, 600 cats, and trapped and neutered 1,200 feral cats in its 20 years of service. Tis said he has adopted shelter pets and even if the rezoning is approved, he will continue to donate to the Animal Care Center.