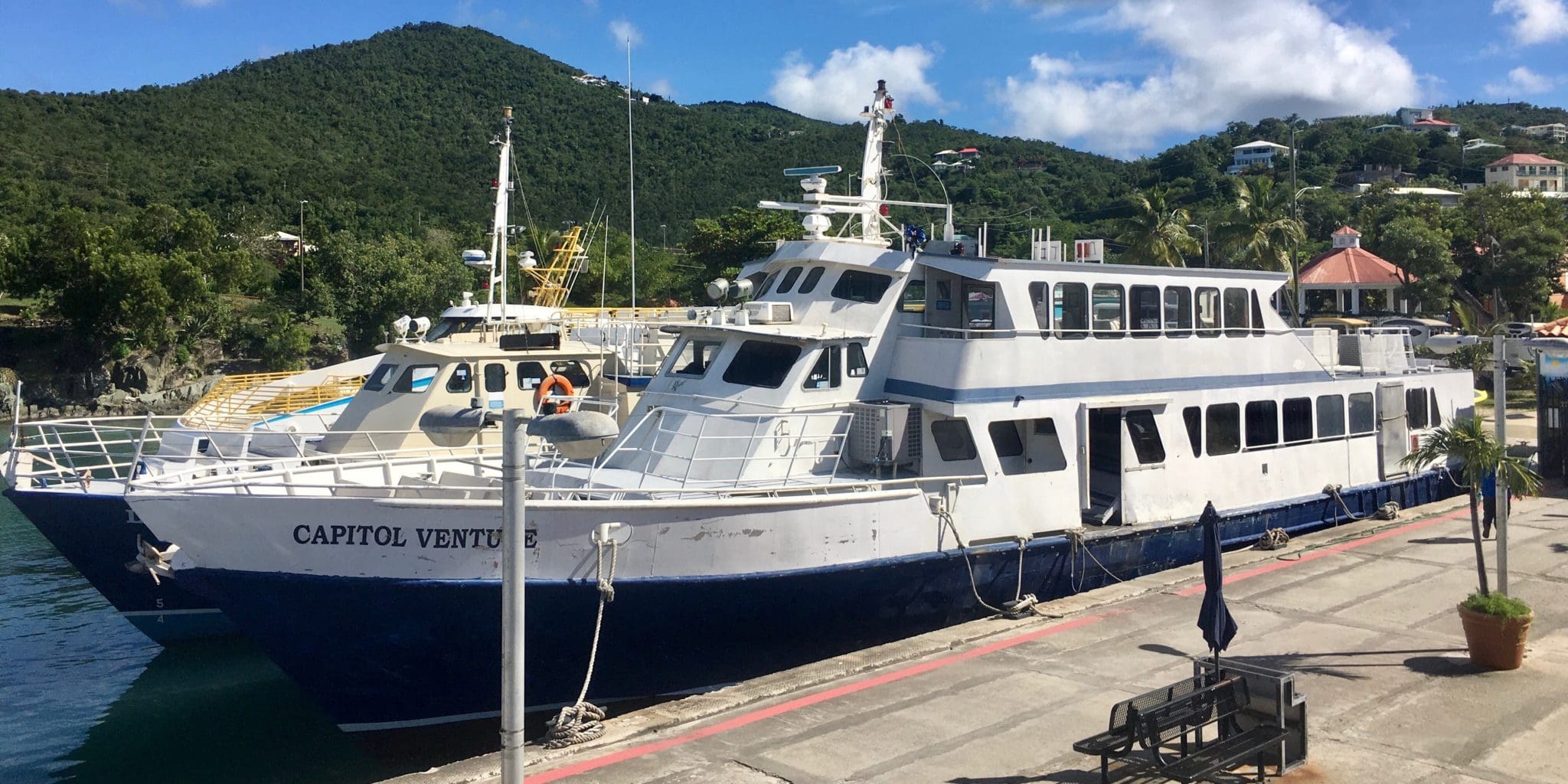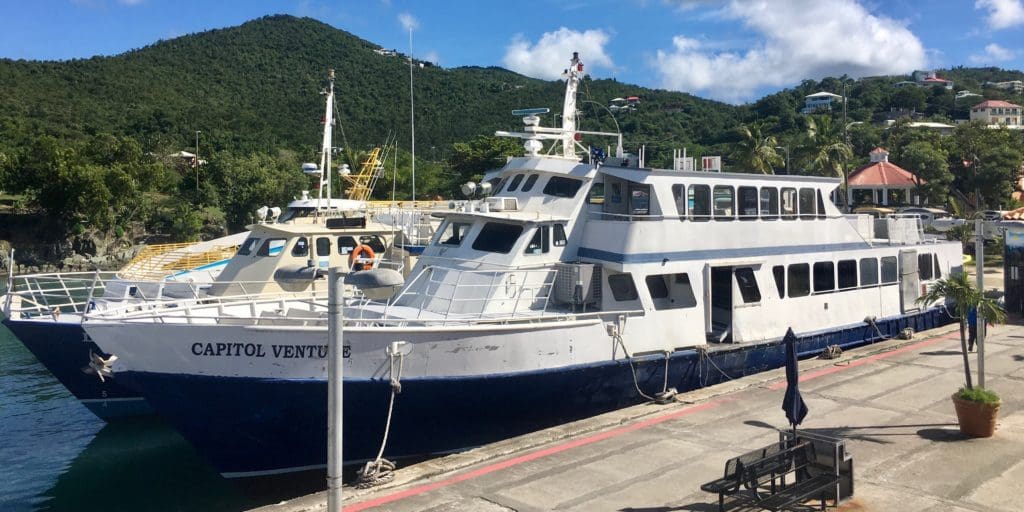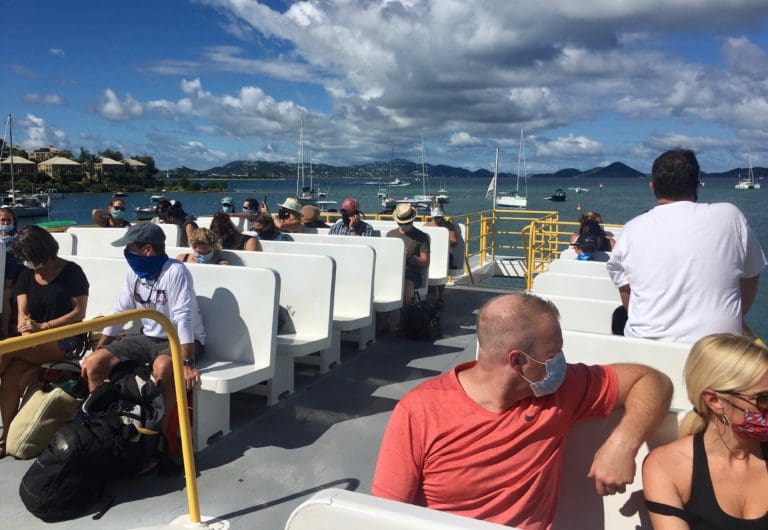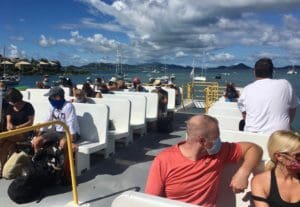 Hourly ferry service between Cruz Bay on St. John and Red Hook on St. Thomas has been restored. The schedule had been cut back significantly since March as ridership dropped during the COVID-19 pandemic.
Ferries now run Monday through Friday from Red Hook, St. Thomas, beginning at 5:30 a.m. then at 6:30, 7:30 and 8:30 a.m. Starting at 9 a.m., they depart hourly until 8 p.m. The last ferry leaves St. Thomas at 9:30 p.m.
From Cruz Bay, ferries leave hourly on the hour starting at 6 a.m. and continue until 10 p.m.
The expanded schedule is a response to the increased ridership as visitors, residents and family members return for the holidays, said Delrise Varlack, president of Varlack Ventures. The decision was made jointly by the two ferry companies – Varlack Ventures and Transportation Services – that share the franchise for the St. Thomas to St. John route.
Varlack said that social distancing protocols imposed since the pandemic restrict the capacity on ferries, and the two ferry companies will stay in close communication, possibly adding additional runs if one ferry fills up before the regular departure times.
The two companies each operate a ferry with a capacity of 200 passengers, which has been cut to 120 because of social distancing protocols. During busy late afternoon hours, when travelers arrive from the airports, the ferry companies plan to use their larger vessels.
Varlack's Venture Pride, which carries 269 passengers, and Transportation Service's Caribe Tide, which can hold 250 passengers, will be limited to 160 passengers.
The companies remind passengers that they have to wear masks while aboard the ferries.