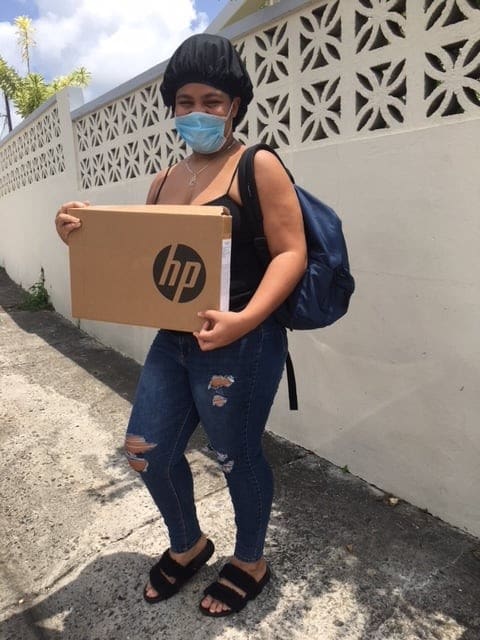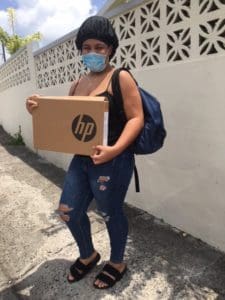 Throughout the COVID-19 pandemic over the course of the past five months, the Community Foundation of the Virgin Islands has provided more than $110,000 in grants to support youth programs and virtual learning in the U.S. Virgin Islands.
The first round of funding, a series of rapid response mini-grants of approximately $1,000 each for youth programs, provided $22,950 to 21 nonprofit organizations throughout the territory. Grantees used the funds for equipment and technology to facilitate remote enrichment experiences, program tuition scholarships and personal protective equipment.
"The grants were designed to address critical one-time needs associated with programs, projects and initiatives serving children and youth in the territory, with priority given to programs serving children from homes with financial challenges," said CFVI Vice President and Director of Grants and Programs Anna Wheatley Scarbriel.
Project Promise VI, an organization dedicated to improving the lives of at-risk youth on St. Croix, used its grant to purchase laptops for remote learning. Friends of Virgin Islands National Park on St. John used the funds to support its School Kids in the Park program. The St. Thomas Swimming Association provided scholarships for 34 children to attend a free swim lesson. Below is a full list of mini-grant recipients:
All Saints Cathedral School
Boy Scouts of America – USVI
Caribbean Centers for Boys & Girls of the Virgin Islands, Inc.
Coral Reef Academy
Dollar fo' Dollar Culture & History Committee Inc.
Eddie Ortiz Annual Three Kings Tradition Inc.
Friends of Virgin Islands National Park
Leap and Learn Academy
Marine Vocational Program
My Brother's Workshop
Nana Baby Children's Home
Project Promise
SEAT Innovation and Entrepreneurship Center
St. Croix Alumnae Chapter of Delta, Sigma Theta Inc.
St. Thomas Reformed Church
St. Thomas Swimming Association
The Forum, Inc.
The University of the Virgin Islands
Tshwane After School and Intervention Program
Virgin Islands Children's Museum
Women's Coalition of St. Croix
The second round of funding focused on supportive programming to address the challenges faced by many families with children enrolled in schools with distance learning requirements. Nearly $80,000 in grants were awarded to eight different organizations.
"The purpose is to encourage and bolster initiatives that increase educational equity and opportunity," said Scarbriel. "Specifically, we wanted to provide eligible entities with resources needed to safely and effectively support students who may otherwise not be able to complete required learning activities, with a focus on serving students of lower-income families, essential workers and other families experiencing COVID-related challenges."
Scarbriel added that many of the organizations used the funding to support in-person tutoring programs to assist students in grades kindergarten through 12th grade with adjusting to virtual learning techniques and with understanding and completing homework.
Boys & Girls Clubs of St. Thomas/St. John Inc.
Coral Bay Community Council
Education Connections VI Inc. (via Veteran's Resource Group)
Frederick Evangelical Lutheran Church
Methodist Training and Outreach Center
St. Thomas Reformed Church
The Homeschool Collective (via Ascension Livity)
Women's Coalition of St. Croix