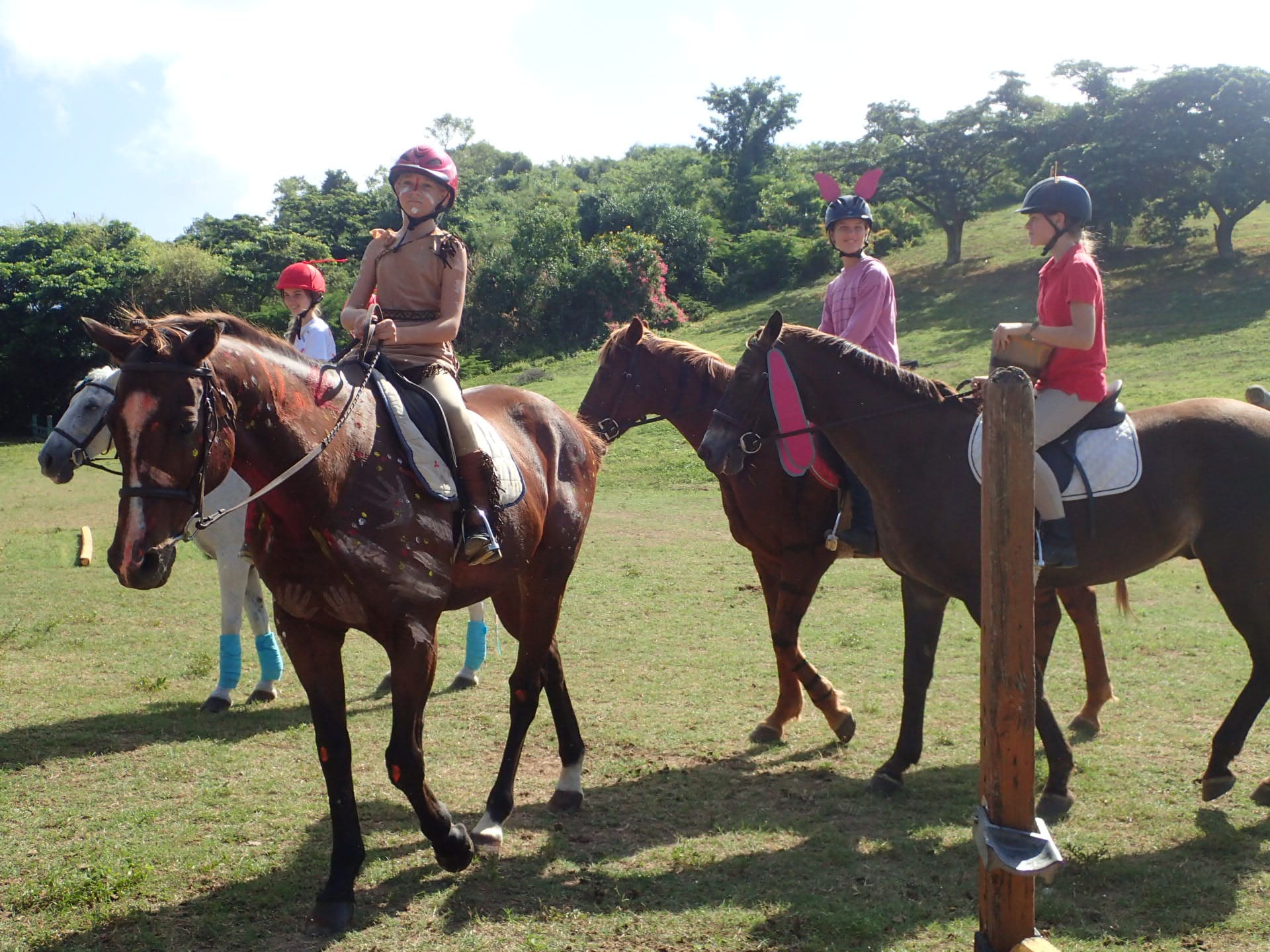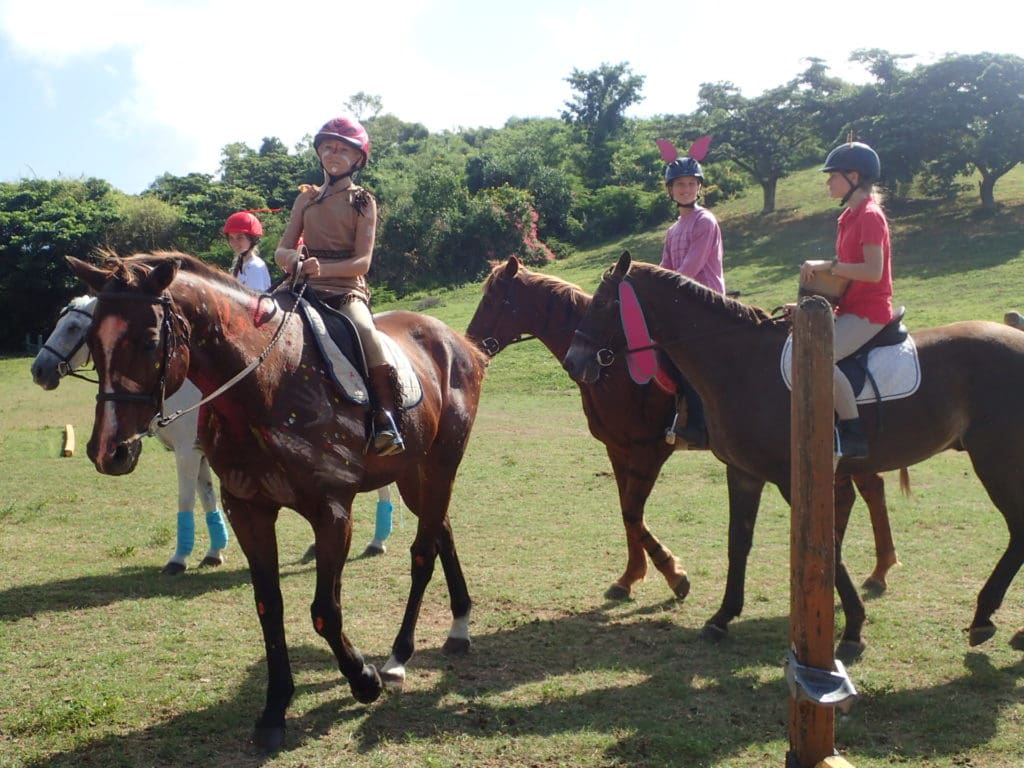 The St. Croix Pony Club became the first youth organization on St. Croix in 1967 when it received certification from the United States Pony Club. Since then, hundreds of kids have grown up with extensive knowledge of riding and horse care – some even following careers in the field.
Bettye Skeoch, a long-time resident, and Bill Broadnax, who had recently moved to the island, were the founders of the Pony Club. They planned a lot before they applied for certification. Skeoch said they finally realized they had everything they needed to get started.
The Merwin family offered them land north of Frederiksted, which continues to be the home of the Pony Club. Two arenas, several pens and a stable are located in a green valley surrounded by gentle hills on the edge of the rainforest.
The first Pony Club had about 60 members, because there were lots of children in those days who had access to horses. Now there are about a dozen members because there are more youth organizations and less access to horses, said Skeoch, one of the first instructors. She still helps out the organization, which is comprised of volunteers.
The Pony Club motto is, "A safe and happy child on a healthy and happy pony," according to Skeoch.
The motto is a simple statement about the purpose of the club. Not only do children learn to ride and groom horses, they learn about basic health care and feeding their mounts. Each member saddles and bridles their horse before the Saturday meeting and takes the saddle off and brushes the horse after a ride. They inspect their hooves and make sure their pony gets water and food.
The kids have their own horses or borrow or lease them, said Jane Coles, the district commissioner and one of three instructors. There is no specific age limit, but she judges attention spans to determine if a child is ready to ride. It is very helpful if the parents are willing to help because everyone has a day to feed the horses.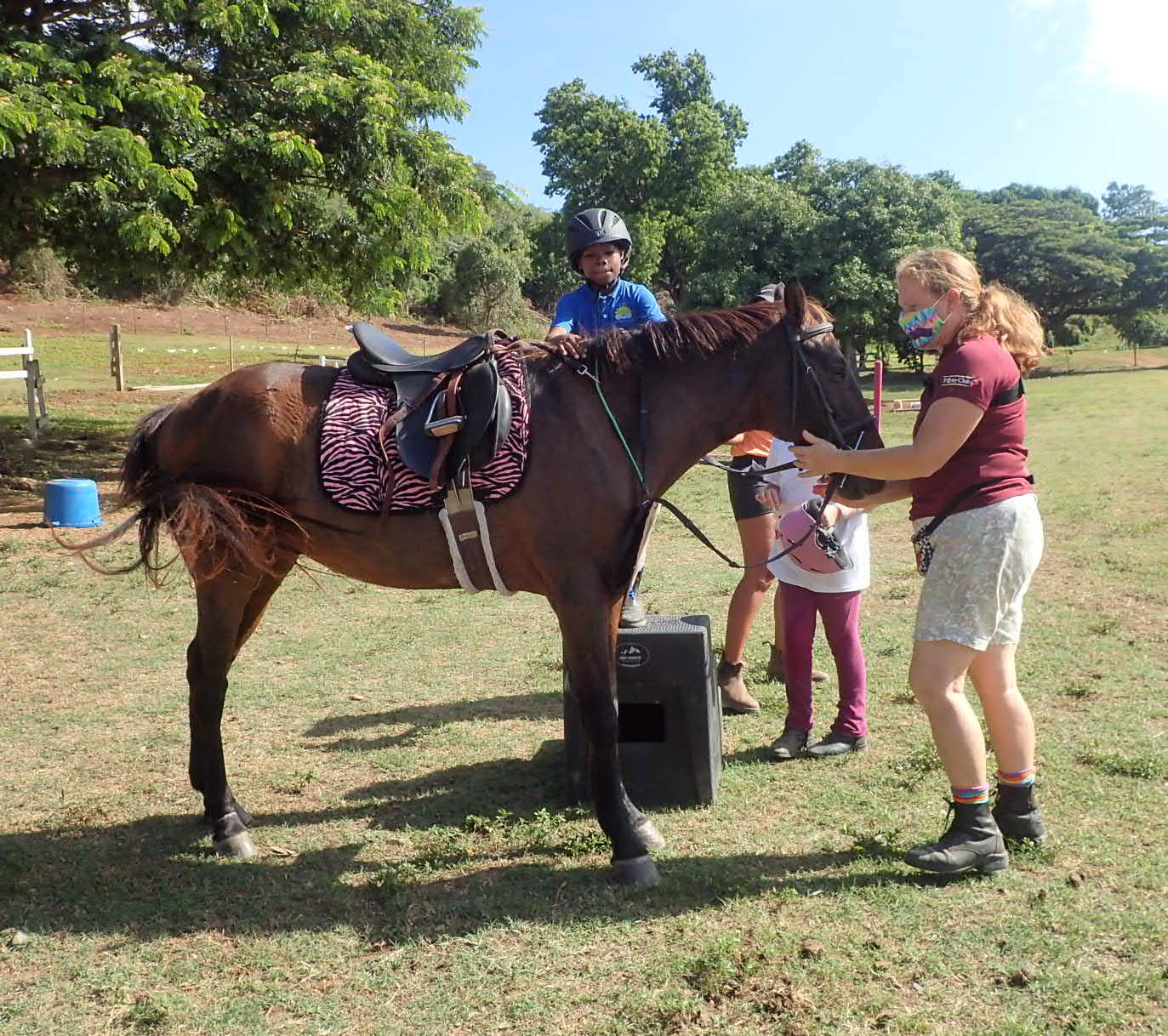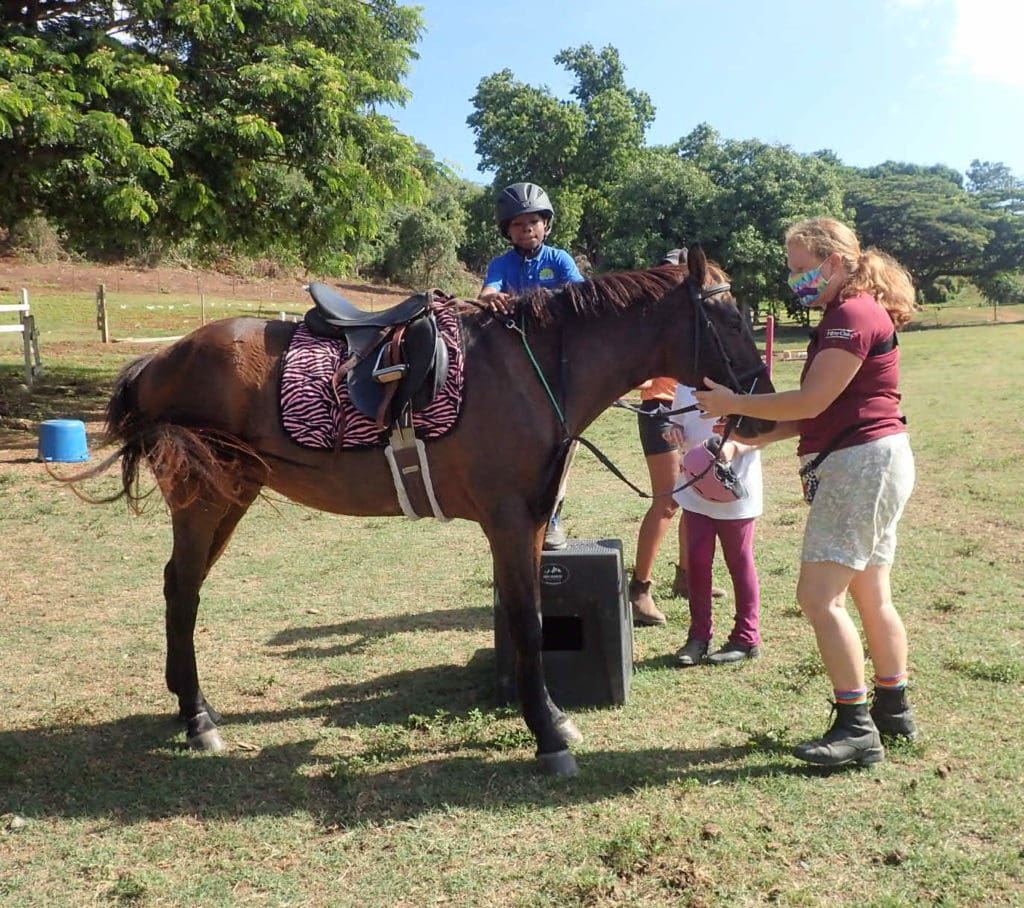 During Saturday meetings astride their ponies, the kids work to reach skill and knowledge levels that will be judged eventually by a national examiner. They encourage their horses to walk, trot and canter. They guide them in figure eights and eventually learn to jump. Once they learn, they continue to practice every Saturday.
"I teach them how to be safe and not get bit, how to walk and stop," Coles said.
Occasionally Pony Clubbers attend rallies to demonstrate their skills and what they have learned about caring for horses. Novice riders follow the directions given by the judges, and more experienced riders may canter in figure eights or jump over a fence.
The St. Croix riders have attended rallies on the mainland and Canada, hosted shows on St. Croix and they have performed well. Skeoch remembers when the team won second place at their first rally in Tallahassee in 1972. After COVID, Coles said they hope to get back to normal and invite audiences to their exhibitions.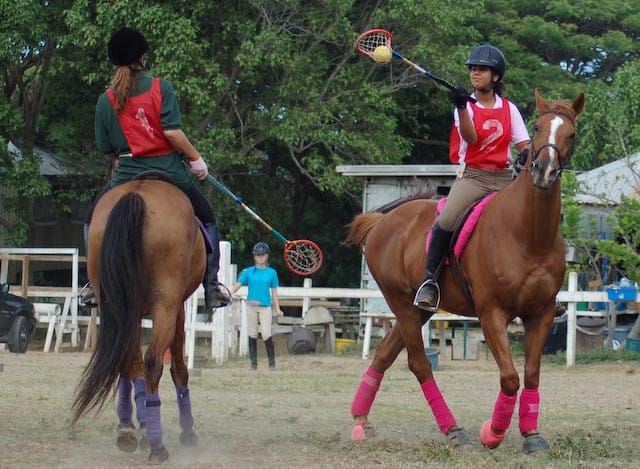 Back in the 60s, at the beginning of the program when they didn't have horse trailers, the members who lived on the east end rode their horses to the field north of Frederiksted and back home every Saturday. Eventually, they set up a place in Estate Diamond where they could conduct training sessions and rallies.
Other locations popped up, and St. Thomas even had a Pony Club for a few years. There was a temporary branch near Creque Dam in 1976 and one on the east end for a time. The Skeoch family owned five acres near the Cruzan Rum factory and Melvin Evans Highway (which had not been built yet) that they donated for horse shows and polo games. Club meetings and trainings were held there for the Cotton Valley riders.
Rebecca Merwin was one of the first Pony Club members in 1967. She said there were so many trails to ride. Mahogany Road and Creque Dam Road weren't paved at the time and jeep trails followed pasture fence lines. With permission from landowners, they joyfully rode for hours.
"It was a wonderful childhood experience. Our lives revolved around horses and pastures," she said.
Merwin remembers her fellow Pony Clubbers and said a number went to veterinary school and others followed careers in raising and training horses. One of the members, a petite woman, became a jockey.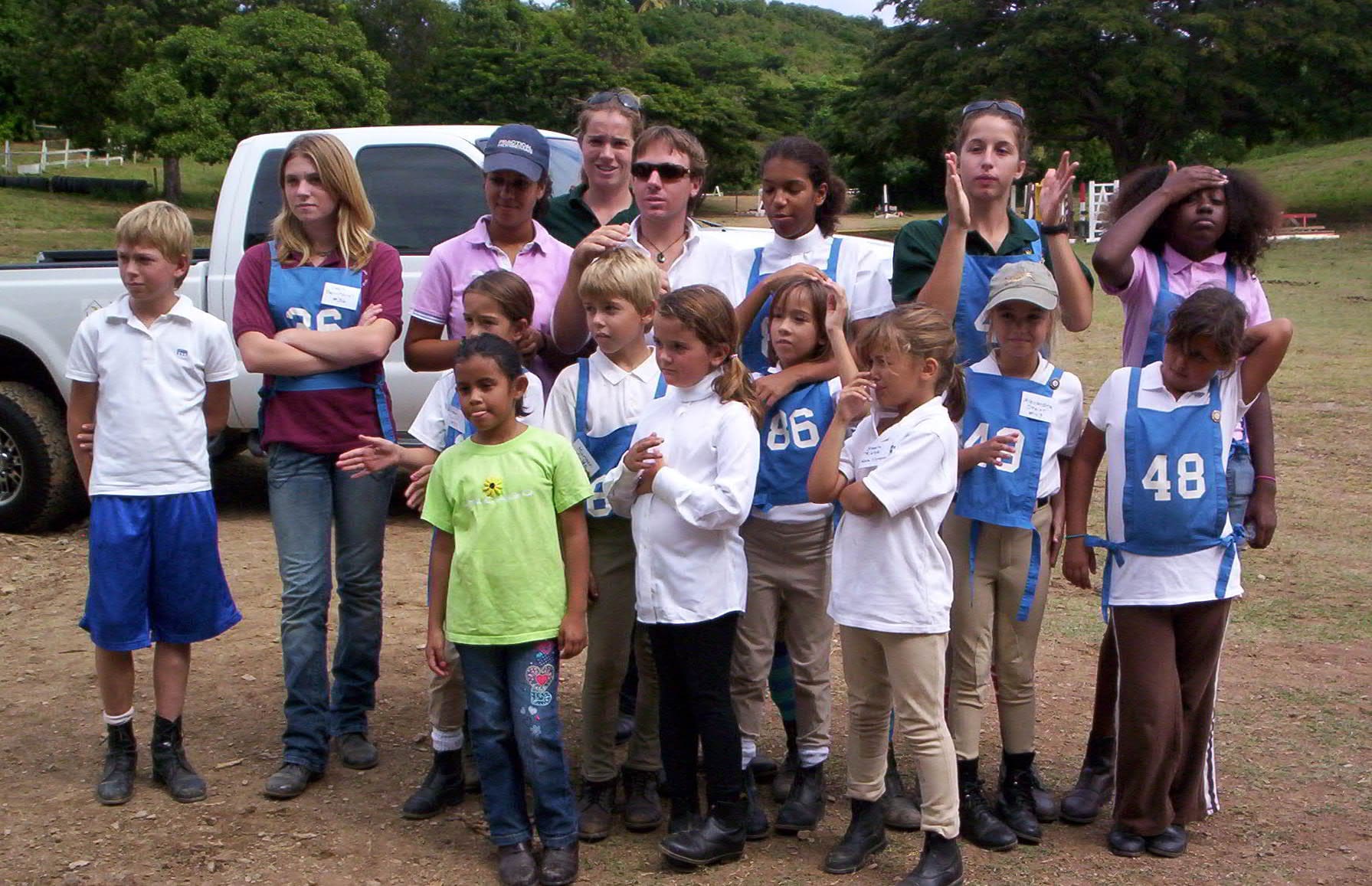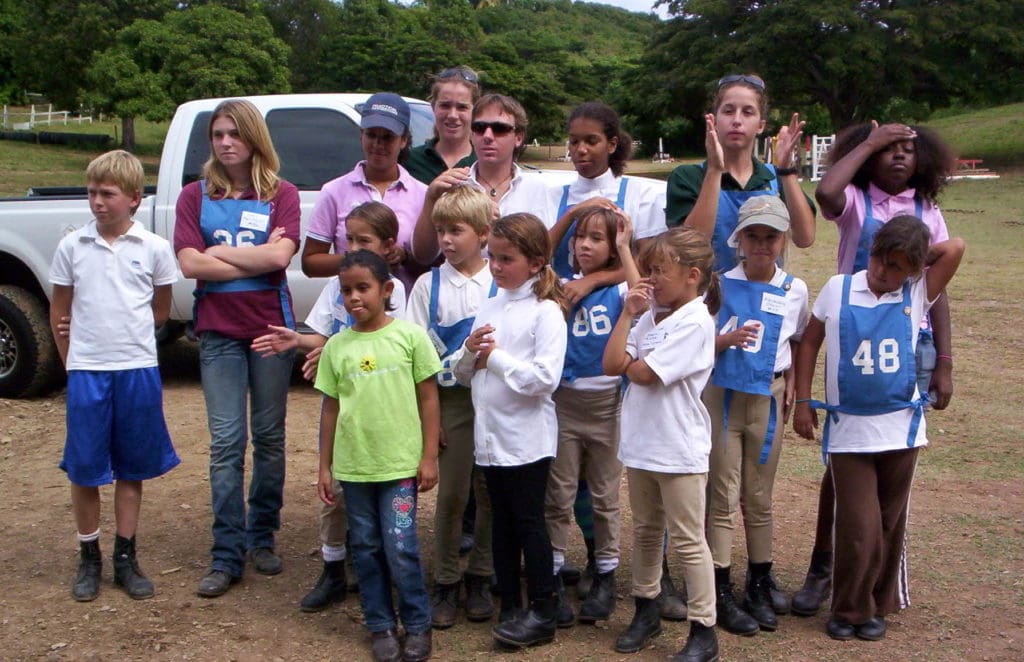 She also remembers the annual horse shows where riders showed off their skills jumping, barrel racing and equitation – proper riding skills.
Pony Club certifies members at various levels with beginners designated "D" level. Those with some knowledge are level "C" and advanced members are "B." There are national tests for every level that include horse care, stable management, veterinary skills as well as riding competency. There are no "A" level riders on St. Croix, Merwin said, although she and her sister reached "B" level status and competed in several horse shows.
"If you got to 'A' level in Pony Club, you could compete at the international level," and would be able to train and care for a horse from birth to adulthood, she said.
The Merwin sisters went to boarding school and then, as an adult, Rebecca lived in Washington D.C. for 25 years. Now she lives near the Pony Club and can watch young people learning what she did.
"It helps develop a work ethic. It centers you. It helps develop an appreciation for animals and it toughened us up," Merwin said, adding that it was hard to get back on a horse that you had fallen from or that ran away with you.