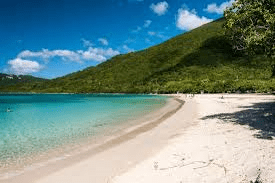 At about 8:41 a.m. Friday the 911 Emergency Call Center received a call reporting that a male was floating face-down in the water at Brewer's Bay Beach, the V.I. Police Department reported.
Officers traveled to the area and found the unresponsive male lying on the sand, and was advised that an individual, whose name was not released, had removed the man from the water.
Emergency medical technicians who were on scene concluded that the man did not have any vital signs. There were no apparent signs of foul play, according to the police report.
Next of kin identified the male as 64-year-old James Bachelor.
The investigation into this incident continued, police said.