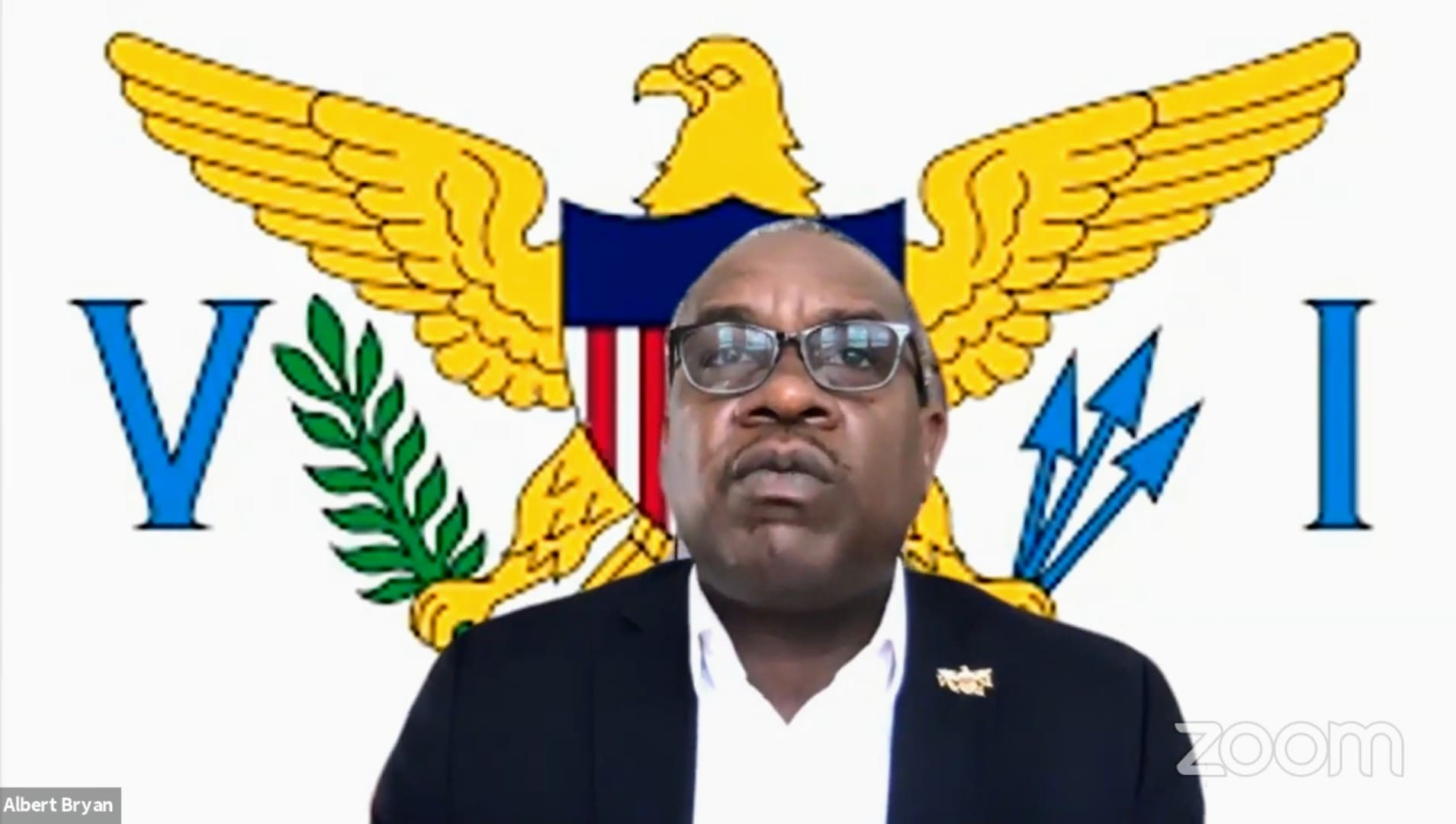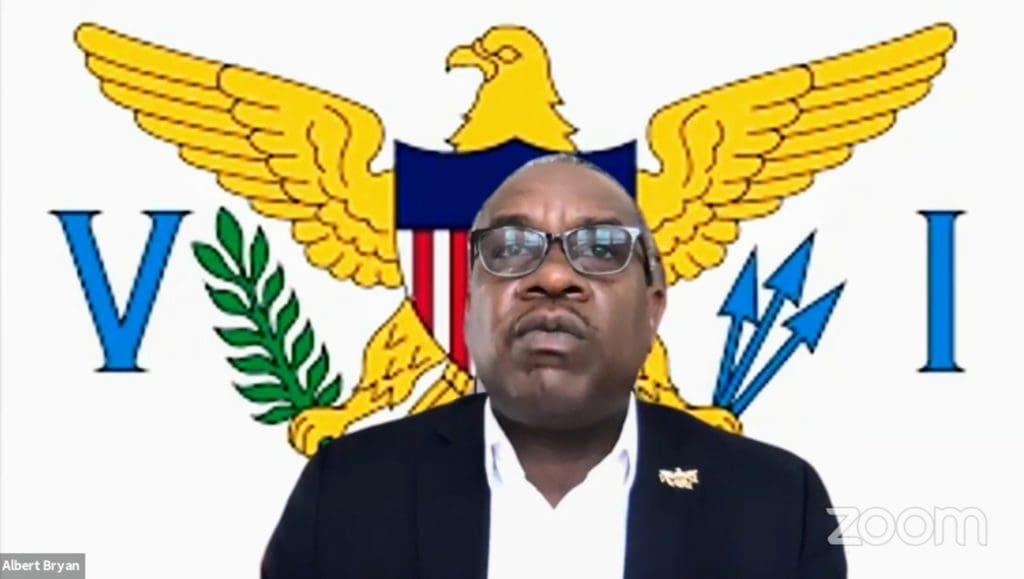 Through the onslaught of the novel coronavirus, the U.S. Virgin Islands economy has remained fairly stable, according to government officials, and is projected to deviate by $70 million for the 2021 fiscal year compared to 2020.
At Wednesday's Revenue Estimating Conference, where revenue-generating government instrumentalities provided a projection of expected revenue for the upcoming fiscal year, Gov. Albert Bryan Jr. said, "Time is of the essence this year, and the government projects are what stand between us and a real economic catastrophe."
"Our ability to handle the finances thus far in the past year have proven very beneficial to us, and we are in a good cash position right now and a good financial position, but we cannot stop there," Bryan said.
Office of Management and Budget Director Jenifer O'Neal said there will be around a $36 million reduction in individual income tax collections for the 2021 fiscal year in comparison to 2020, a $4 million reduction in gross receipts tax collections, a $3 million reduction in real property tax collections, a $7 million reduction in corporate income tax collections, only a negligible difference in trade and excise taxes collected and an over $20 million reduction in other operating revenue collections.
"We do expect for 2021 the number is lower because again in 2020, the calendar year so far, we have had a number of closures and a number of businesses that have not been open for a long period of time. People haven't really been working, so we do expect that taxes will be a lot less and our collections will, therefore, be a lot less in 2021, which is why the 2021 numbers are at $773 [million] versus the $845 [million]," O'Neal said.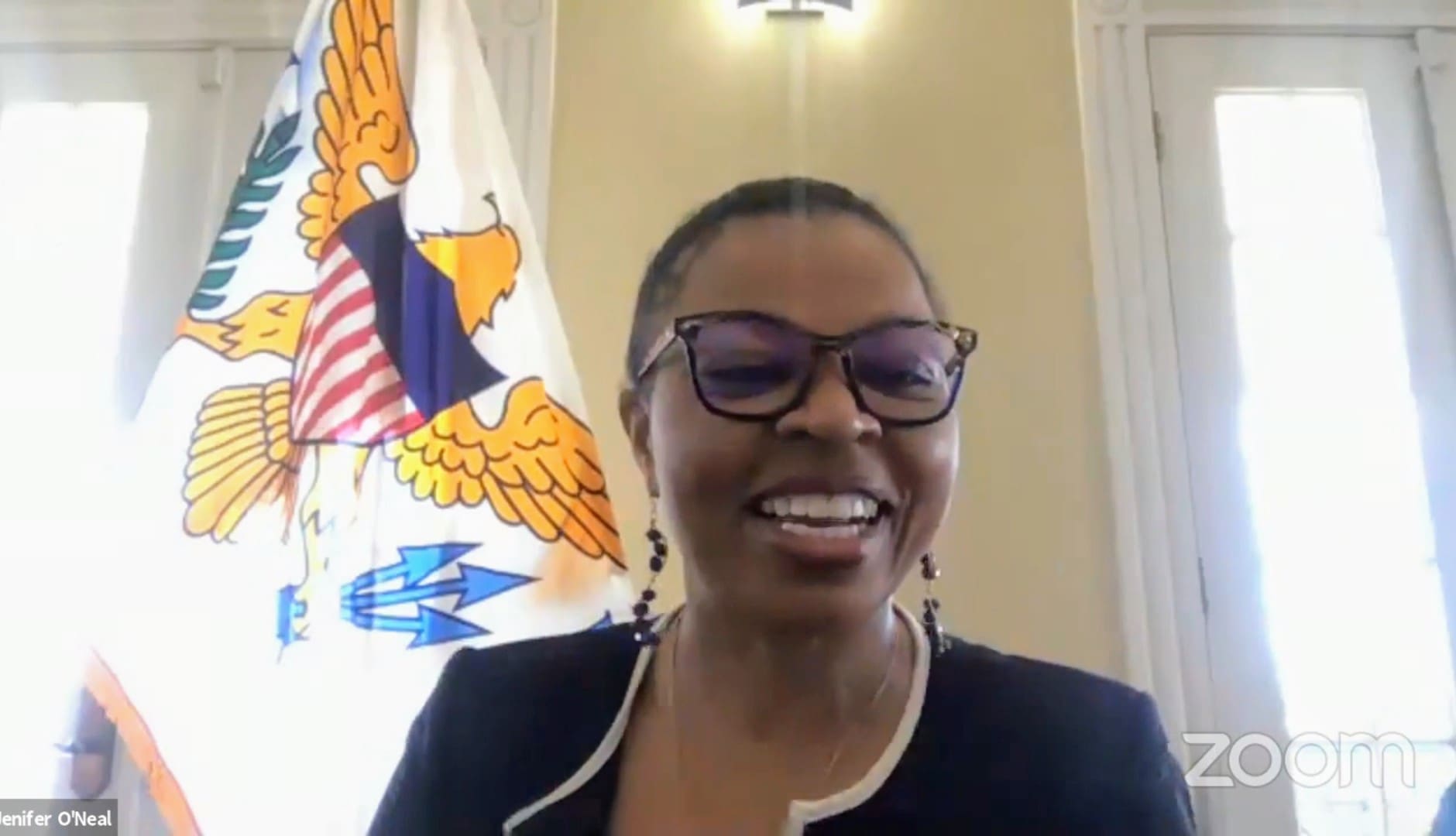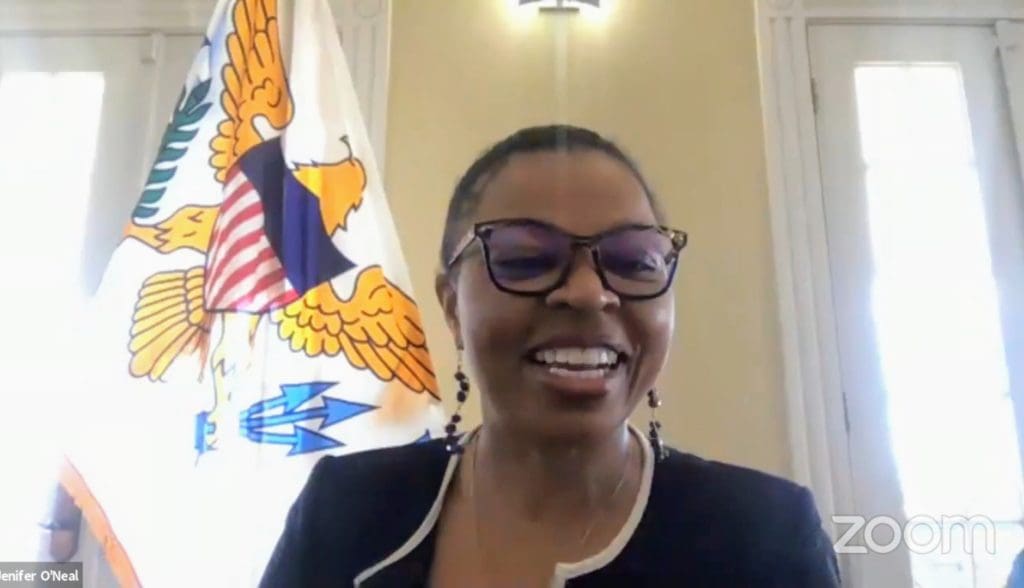 Though the fiscal year 2021 revenues are projected to be lower than the last fiscal year, future fiscal year projections that were shared show the territory's revenue will drop to an estimated $756 million in fiscal year 2022 and then climb to an estimated $850 million in fiscal year 2023.
"This year more than ever it is important," Bryan said. "In this year, when we haven't seen cruise ships for eight months, when we still have not opened our major hotels like Sugar Bay and the Reef, when our refinery opening continues to be threatened by the pandemic, when every single thing in the world has slowed down as a result of this … We have to do everything we can to move these barriers out of the way and get projects going and that means working together as one."
Lt. Gov. Tregenza Roach said while the pandemic has had a significant impact on the territory, from his perspective the pandemic has also served to bring out the best in many Virgin Islanders.
"I am seeing that in my employees, and I am seeing that in the employees across the Virgin Islands Government and employees in the private sector. I think it is a good thing to think about how we continue to be our best and how we continue to face challenges that will be here because of the pandemic but knowing that we are capable and able to rise to the challenge," Roach said.
While Bryan maintained that the territory is in "a good cash position," he also warned residents that the impact of the pandemic on the territory's economy and health is far from over.
"The last nine months are not over," Bryan said. "We are still in a treacherous place. We are in a place where this is the worst the nation has been with the coronavirus since the onset. And here in the Virgin Islands, we are doing an excellent job of keeping everyone safe … but it is not over, we have a long way to go."