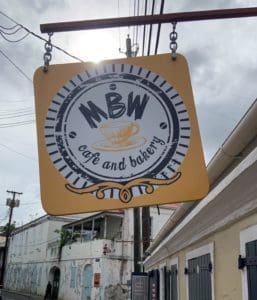 Now that the holiday season is in full swing there are many ways for St. Thomas residents to give back to their community through donations and volunteer efforts.
The Salvation Army, Humane Society of St. Thomas and My Brother's Worship can use the help of the public to continue the charitable contributions they provide year-round.
My Brother's Workshop
The Meals on Wheels program, which was offered by My Brother's Workshop and supplied meals to those in need during the pandemic, has ended and in its place is now the Pay it Forward program.
My Brother's Workshop Communications/Donor Relations Chrystie Payne said after the success of the Meals on Wheel program, which served 37,923 meals to vulnerable community members on St. Thomas, St. John and St. Croix, the Pay it Forward program was launched.
The program allows donors to purchase meal vouchers valid for one meal from the My Brother's Workshop Café and Bakery. Payne said the funds raised "are going to provide meals to community members that My Brother's Workshop and our community partners identify as in need."
Meal cards have been distributed through the charity's community partners, Payne said, including Catholic Charities, The Salvation Army, St. Thomas Reformed Church and others. Since the new program has started on Sept. 14, the charity has met 40 percent of the $50,000 goal.
Payne said the charity was aware that when the Meals on Wheels program ended there were still people in the community in need of assistance.
"We intend for this program to remain ongoing for the foreseeable future," Payne said.
To be a part of the Pay it Forward program, the public can visit the My Brother's Workshop website, where $50 donations can be made to supply three meals to those in need, $150 to supply ten meals, $520 to supply 40 meals and $1,200 to supply 100 meals.
With the ongoing pandemic, Payne said volunteer opportunities are very limited, but anyone interested can reach out to communications@mybrothersworkshop.org to discuss options.
The Salvation Army
The newest regional coordinators of the Salvation Army for St. Thomas, St. Croix and St. John are Capt. Wanda Rivera and Capt. Raul Rivera, who are taking over for Maj. Steven Pearl and Maj. Hermas Pearl, who retired in August.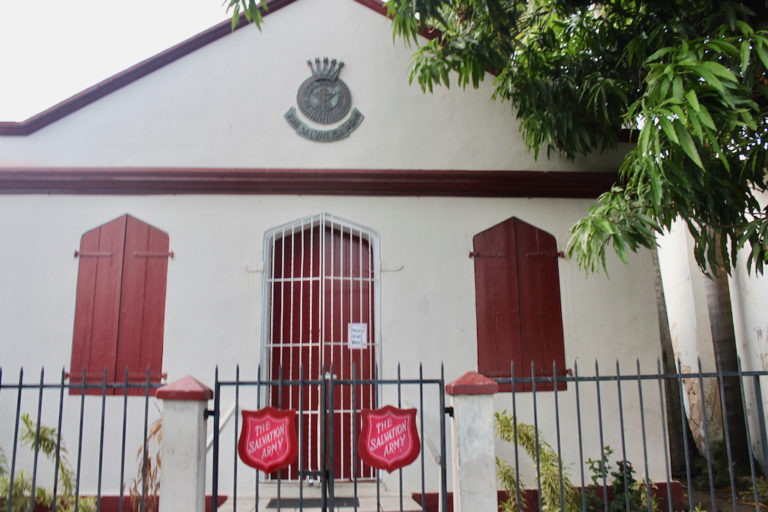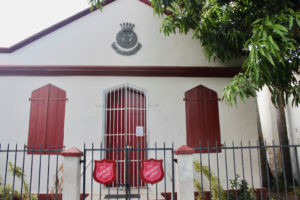 Wanda Rivera said the Salvation Army could use help for a variety of tasks this holiday season, especially with the ongoing global health crisis.
"This holiday season, the Salvation Army expects to see a greater need for our services, more than any in recent history," Rivera said.
"COVID-19 impacted different ways, negative and positive," but Rivera said the Salvation Army still has been receiving donations for the community.
"The community's need has been growing, and we are open and keep helping the community with food and clothes. We are open every day for the soup kitchen meal. We never closed because we were serving the community when everything else was closed," Rivera said. "The need never stops, hunger and clothing of the people continue, and we need to keep doing good."
Rivera said with unemployment rates expected to be around 10 to 11 percent, and based on the increased services already provided this year due to COVID-19, "we need resources to serve up to 155 percent more people with Christmas assistance."
The annual Red Kettle Campaign is now being dubbed Rescue Christmas, and Rivera said they will need volunteers to man kettles. In addition, food and clothing donations are always welcome.
"Our work this holiday season will be even more crucial to serving the most vulnerable – regardless of race, gender, sexual orientation, ethnicity or gender orientation – in your community," Rivera said.
The Salvation Army donation bins are at Cost U Less on St. Thomas and Nigel 123 on St. Croix.
Humane Society of St. Thomas
The Humane Society of St. Thomas has made it easy to give back this holiday season by creating a wish list of various pet-related necessities that can be found on their website.
Not only can gifts be purchased for the charity on the website, but monetary donations can be made, and the public can sign up to volunteer time and expertise.
Some of the volunteer opportunities include operating the Paws to Care Gift Shop and Book Store, cleaning kennels, clerical work, ground maintenance, laundry, triage assistance, adoption outreach, fundraising and becoming an educational ambassador.
Dellia Holodenschi, chair of the Fundraising Committee, said the organization is always planning fundraising events that the community is encouraged to participate in.
"In 2021 we're starting a pet food pantry to help the community," Holodenschi said. "Our goal is simple. We would like to assist with feeding your beloved pet if you're facing a hardship. So, we're requesting donations of pet food to create an inventory we can distribute to struggling pet owners."