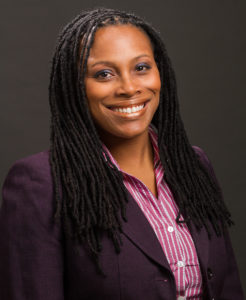 Virgin Islands native Dr. Marcella Nunez-Smith will be one of three co-chairs of a newly created coronavirus task force, to be formally announced on Monday by President-elect Joseph Biden.
The names of the co-chairs leaked over the weekend and were reported in at least two national publications. Besides Nunez-Smith, who is a professor at Yale University, they are Vivek Murthy, a former surgeon general, and David Kessler, a former commissioner of the Food and Drug Administration, according to a New York Times report.
Nunez-Smith was not available for comment on Sunday.
Her mother, Maxine Nunez, longtime University of the Virgin Islands professor also associated with Yale, told the Source, "I just think it's a great honor that has been bestowed on her, and I know she is willing to serve her country."
Her brother, Moleto A. Smith Jr., executive director of the St. Thomas East End Medical Center, posted on his Facebook page Sunday that he was "speechless with pride."
Nunez said her daughter's reputation in the field of medical research is apparently what drew Biden's eye, adding that she met with Biden about a month ago.
"I have to presume that it's through her work and the people who know her work," she said. Much of that work has been in health disparities and equity research. She already has served on a coronavirus-related task force, chairing a committee of the Reopen Connecticut Advisory Group.
According to her profile on the Yale School of Medicine website, Nunez-Smith is an associate professor of medicine and epidemiology. Among her other positions, she is director of the Center for Community Engagement and Health Equity and founding director of the Equity Research and Innovative Center.
She has been the principal investigator on several research projects funded by foundations and by the National Institutes of Health, according to the profile. She also established the Eastern Caribbean Health Outcomes Research Network.
A 1992 graduate of All Saints Cathedral School on St. Thomas, Nunez-Smith received her medical degree from Jefferson Medical College and earned a bachelor's degree in biological anthropology and psychology from Swarthmore College before pursuing her graduate degree at Yale. She has spent the last 15 years at Yale, starting with a clinical scholar fellowship.