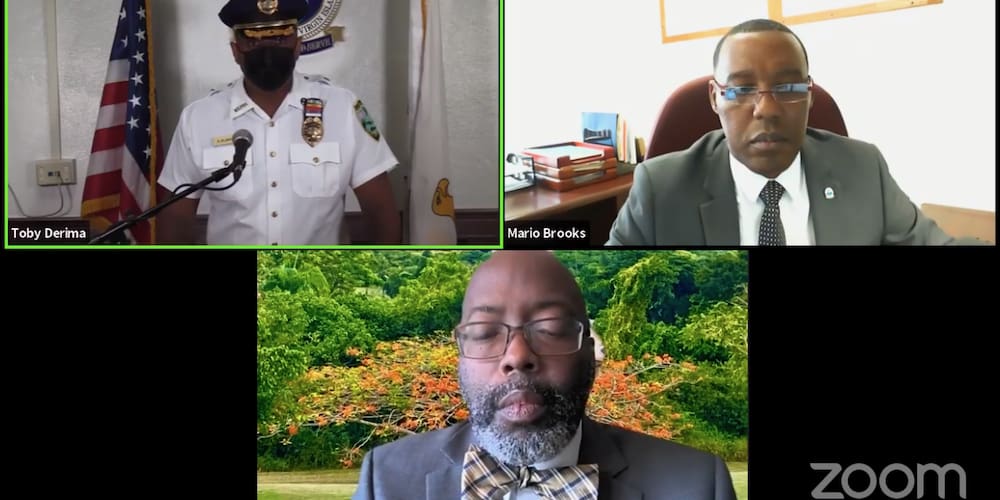 Two young men were shot to death over the weekend in separate incidents and on Monday officials of the V.I. Police Department urged the community to stand up and help stop the violence.
The VIPD held a news briefing on Monday to address the past weekend's gun violence.
Saturday night, on Halloween, 19-year-old Nathaniel Felix was killed in the area of Concordia West on St. Croix. At the scene, police were told a dark-colored car drove to the Concordia Manor neighborhood and fired shots that struck Felix. He was taken by private vehicle to the Gov. Juan F. Luis Hospital but died of his injuries.
Just 18 hours later, at approximately 2:28 p.m. on Sunday, Bomani K. Christian of Estate Catherine's Hope in Christiansted, was reportedly shot in his back by two men driving a dark maroon SUV.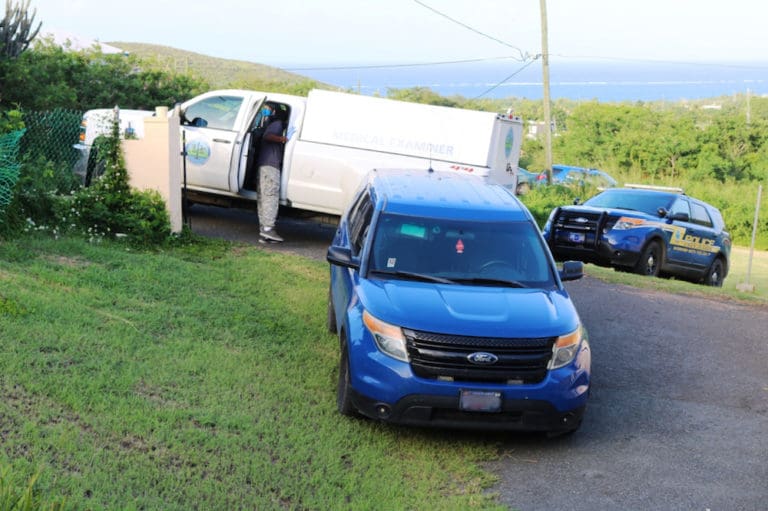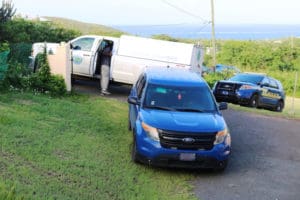 "Nathaniel Felix was killed in the vicinity of his residence," Police Chief Sidney Elskoe said. "He was actually shot, then transported to the Juan F. Luis Hospital. The personnel at the hospital worked diligently to save his life but was unsuccessful."
"Mr. Bomani Christian was at home in Catherine's Hope, and was shot and killed in front of his children," he said.
Elskoe pleaded with the community, if they know something, say something.
"You have to choose a side. If you say nothing you are on the side of the people that are tormenting us daily. Please I beg of you give us more," he said.
Police Commissioner Trevor Velinor said too many people were using firearms to commit "very bad acts" in the community. He assured the listening public that the VIPD "is committed to continue to investigate cases involving violent acts to include firearms." The VIPD has seized 142 firearms since Sept. 30, he said.
"Yet, we see there's a lot more work to be done," he said.
According to Velinor, the VIPD plans to set up firearm substations in the territory's airports.
"We are currently working through the logistics," Velinor said.
Ultimately, when someone enters the territory with guns, if they possess a firearm legally, they will be able to register it at the airport. If they are in possession of an illegal firearm, those individuals will be prosecuted.
The VIPD is trying to minimize the "loophole that exists."
"We've been working with our federal partners, and we are going to continue to do so. We believe that every Virgin Islander deserves safety," Velinor said.
The territory has experienced 42 homicides since the beginning of the year according to the Source homicide list, and 20 individuals have been arrested, 10 each on St. Croix and St. Thomas.
"We are going to see arrests," Velinor said. "Our men and women of the police department, they are not resting."