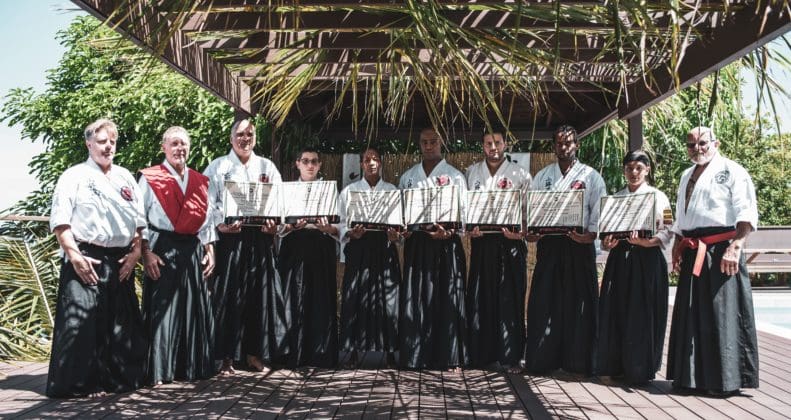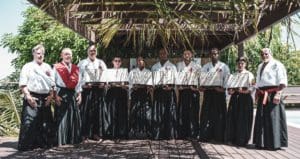 On Oct. 20, seven of the Shen Dragon Karate Dojo students endured an 8 ½ hour examination for their black belts. The exam focused on their skill development achieved over nearly four years of devoted training and included a dissertation from each student on topics such as: the laws of motion, the triune brain theory, the physics behind a high energy strike, explaining the concept of mushin and the theory of quantum non-local entanglement.
The students had to demonstrate all of their techniques in a practical application known as kata and demonstrate their self-defense skills of single and multiple-person attacks, including weapon disarmament. The exam was mentally and physically exhausting, but they had prepared for this moment over the last three months.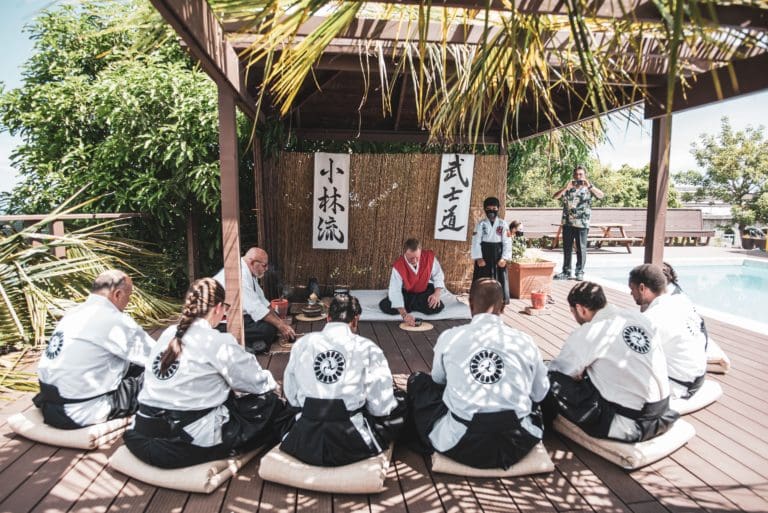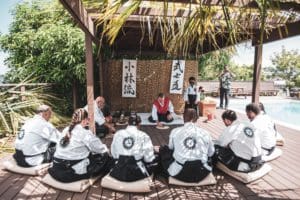 "Achieving a Shen Dragon black belt is not just about the belt. It's about a personal life achievement that builds character, confidence, focus and the will to do better. Statistically, only one in every 10,000 beginning karate students achieves the black belt. Shen Dragon has a well-diverse group of amazing people in its Dojo, and I am proud of each and every one of them. We are the Shen Dragon family," said Grand Master Jerry Otto.
In keeping with the tradition and legacy of the Shen Dragon, which was founded in 1981, and in celebration of the students' achievements, Shen Dragon conducted a traditional Japanese tea ceremony. The video can be seen on the Shen Dragon Facebook page.
Tea Ceremony: https://www.youtube.com/watch?v=a6wtjGRGCrU&feature=share&fbclid=IwAR1LLvskktlhPZnlKiCJk4gqLMVuSKvA5qcHzjwjrNHsRBPKOLMhsGEERhg
Black Belt Exam:  https://www.facebook.com/jerry.otto.01/videos/10223866249340079