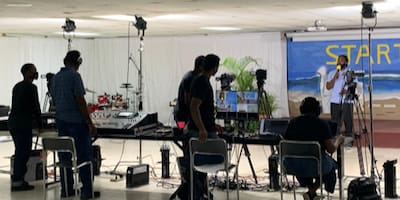 The St. Croix Seventh-day Adventist School will host a virtual fundraiser from 10 a.m. to 5 p.m. on Sunday to support its enrollment of 81 students.
The school's acting principal, Doval Kent, said many parents have been struggling with the impact of COVID-19 and are in dire need of tuition assistance. He said the money raised would be used to fund scholarships for students and the ongoing operations of the school.
The virtual fundraiser will showcase talent from students, parents, alumni, staff members and international supporters. The event will be live on the school's YouTube and Facebook pages.
During the event, the school will accept donations via phone at 340-773-2300. Donations also can be made at any time through the school's PayPal account, stxsdaschoolbusoffice@gmail.com, or by calling 340-244-8228.
The St. Croix Seventh-day Adventist School has been operating for 74 years. According to Kent, the school's mission has been to educate students to excel academically, become productive citizens within their communities and exhibit the highest levels of moral character.