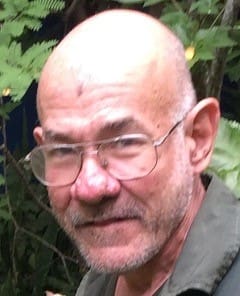 Conrad Duran Fleming of Estate Mountain, St. Croix, passed away on Sept. 5. He was 69 years old.
He was preceded in death by his parents: John Albert Fleming Jr. and Angela Fleming nee' Duran.
He is survived by his brother, John Fleming and his wife, Alicia D.; cousins: Gwen Skeoch, Bettye Skeoch; the Fleming, Cissel and Latimer families; and other relatives on St. Croix and Puerto Rico.
Conrad Fleming was valedictorian of St. Joseph Catholic High School Class of 1968.  For decades, he worked alongside his father in Sandy Point Products Inc. and later at HOVENSA, having graduated at the top of the 2007 basic refining process operation class.  His avocation concerned orchids, bromeliads and other plant species of which he was an avid collector.  He also collected rare seashells.
Conrad faithfully attended Mass at St. Joseph's Catholic Church.  He was blessed with devoted friends: Angelita Morales Torres, Zoraida Jacobs, Rudy O'Reilly Jr., Gosnel Matthew, Andre McBean, Mona Lawaetz Roberts, Hans Lawaetz, and Michael, Sonia and Michael Jr. Dow.
A memorial service for Conrad D. Fleming will be held at 10:15 a.m. on Thursday, Nov. 5, at St. Joseph Catholic Church, Estate Mount Pleasant.