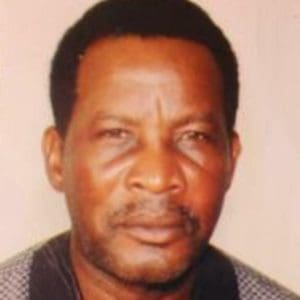 Eldrick S. Victor, better known as "Troback," died on Oct. 19 at Schneider Regional Medical Center on St. Thomas. He was 73 years old.
Eldrick Victor is survived by children: Melanie Victor-Williams and Ella Victor; wife, Renneth Louis-Victor; son-in-law, Maxroy Williams; grandchildren: Sandy Lewis, Tashani and Jayeil Williams, Maive Jackson, Travis and Kendell Victor; great-grandchild, Jasmyn Prentice; and special grandchildren: Elton Johnson, Keona Casimir, Kendy, Kencia and Nahim Jolly.
He is also survived by brothers: Derrisford, Alford, Hesford, Rollins, Kennith and Erickson Victor; sisters: Aldtih John, Troda Quashie and Dilcy Victor; special children: Nicholas and Stephan Jolly, Clevin Ambo, Eudean Casimir, Aliena Escobar and Etlyn Joseph; aunt, Zetma George; uncles: Norbert and Lambert Victor; and brothers-in-law: Kenneth Louis and Nesley Quashie.
Other survivors include sisters-in-law: Eulie Agnes, Lorinda Connor, Ponette Victor, Gloria Victor, Euraline Julien, Geraldine Victor and Meralyn Goubierre; close friends: Merlyn Ferdinand, Maria Ferrol, Hubert and Nancy; special nieces: Dera Sabrouche, Christianie Carty and Mornell, Edwina Vidal; and the Victor and Harry families in Dominica.
The viewing will be held from 9 a.m. to 10 a.m., with the funeral service following, immediately, at 10 a.m. on Saturday, Oct. 31, at the Celestial Chapel – Dan Hurley Home for Funerals. Interment will be at Eastern Cemetery
Due to the global pandemic, Coronavirus (COVID-19), and public health guidance, masks or facial coverings must be worn at all gatherings.
Family and friends may offer their support by sharing a special memory or message by going to www.hurleydavisfuneralhome.com
Arrangements are under the care of Dan Hurley Home for Funerals and Cremation Centers of St. Thomas, St. John and St. Croix.