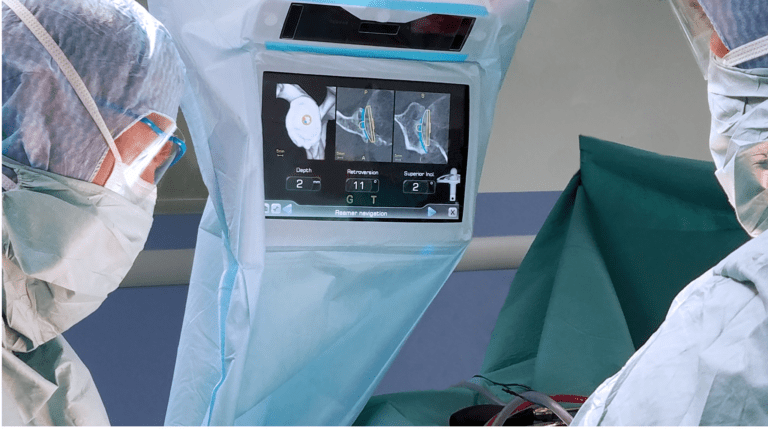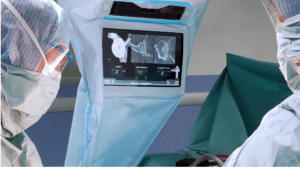 The Governor Juan F. Luis Hospital and Medical Center informs the public of the availability of the Exactech GPS® Guided Personalized Surgery technology to offer guided personalized total knee surgeries for JFL patients on St. Croix.
Exactech is the latest advancement in technology that provides surgeons with real-time visual guidance and alignment data in total knee surgery. Similar to vehicle navigation, this advanced platform provides a visual map of the patient's joint on a screen, allowing surgeons to easily make adjustments and use minimally invasive techniques to align the implant.
According to Interim CEO Dyma B. Williams, RN, BSN, CPHRM, MJ, "JFL is looking to the future for innovations that will move the provision of healthcare forward. As we move into JFL North at the end of this year, we are excited to provide innovations that will bring healing to our community. We thank Dr. Chase for bringing his surgeon expertise in conjunction with the JFL team for the successful surgeries of our first six Exactech knee joint patients."
According to Chase, "I have successfully performed six total knee replacements and one total hip replacement at JFL using this technology. The goal is to have our patients recover with minimal discomfort, a minimal hospital stay and minimal risk. Our collaboration with Exactech allows for precise surgical planning and execution. I am thrilled that our community members no longer need to travel off-island for state-of-the-art joint replacements. I am also really excited about the new interim JFL facility that I have toured and can say is state-of-the-art. The JFL team has dedicated much time and effort to make this program successful. Together, JFL and I look forward to keeping our community healthy and moving."
Exactech GPS combines surgeon expertise with an advanced computer system to perform the patient's knee surgery with a goal of advanced accuracy and precision. Personalized for a patient's unique bone structure and anatomy, Exactech GPS allows surgeons to decide where to remove bone and place the knee implant in the optimal position.
For more information about Exactech GPS or to schedule an appointment and initial evaluation with Dr. Chase, call 692-5000. Additional information about the technology can be found at www.ExactechGPS.com.