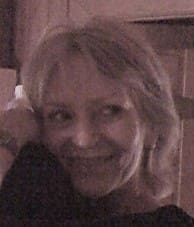 We are saddened to report that Carol G. Bauknight passed away on Saturday, Oct. 10.  She died peacefully and unexpectedly in her sleep of natural causes. She was 72 years old.
She was born in San Francisco, Calif., in 1948 and soon moved to Greenville, S.C., where she graduated high school in 1966, and she went on to attend the University of South Carolina.  She married her husband Karl in 1973 and worked in various sales jobs in Georgia, South Carolina and Virginia before they bought Triumpho Electric from a relative, renaming it Quality Electric Supply.  She and her husband moved to St. Croix in 1986, which they both loved dearly.
Carol served as lighting and fans sales coordinator for Quality Electric Supply in Peters Rest since 1986.
She is survived by her husband, Karl, and two brothers, Rick and Larry Grubbs, of Greenville, S.C.
Services TBD.  Friends are invited to make a contribution to St. Croix Animal Welfare Center in her honor.