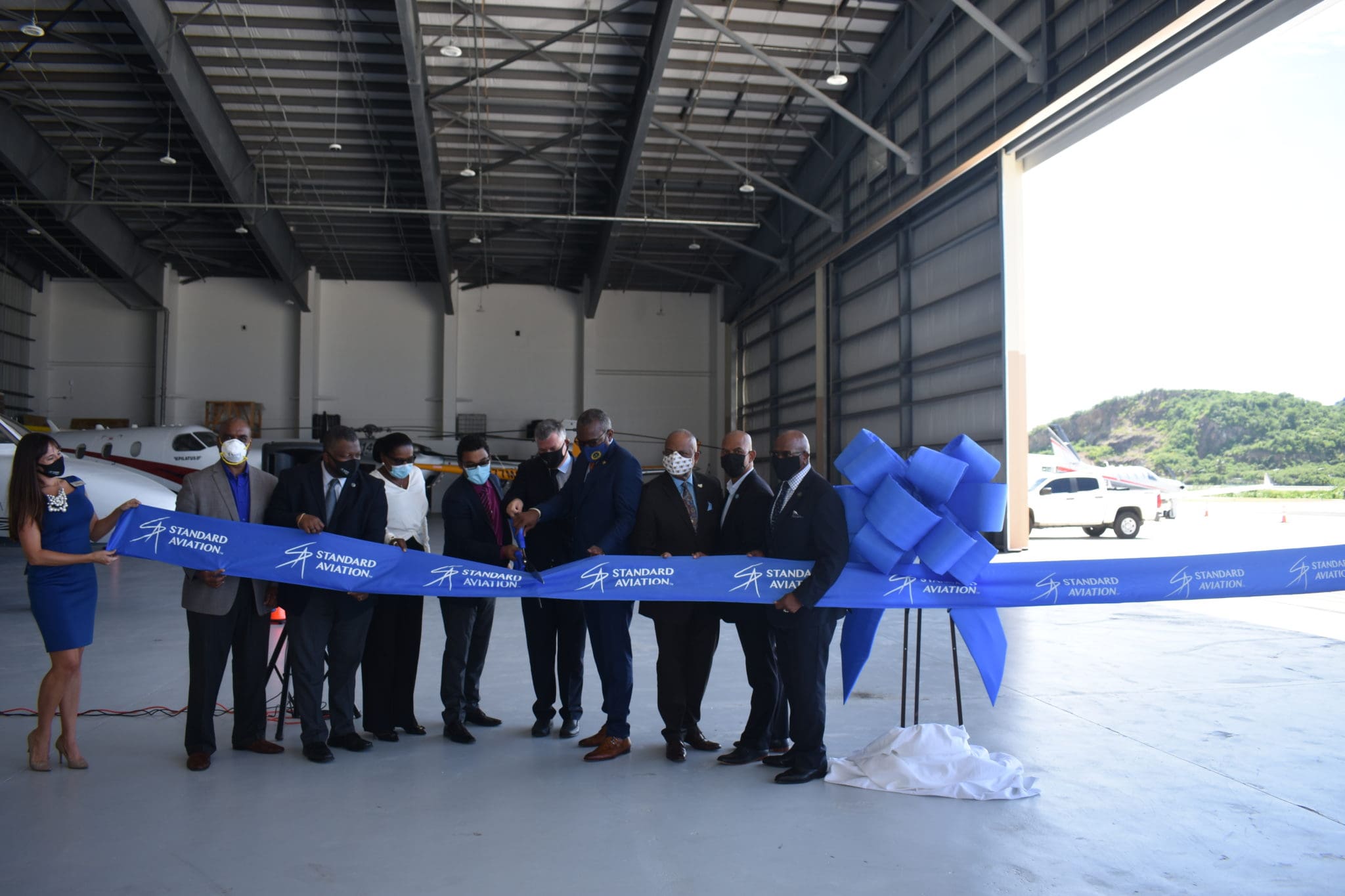 Standard Aviation and members of the V.I. government cut the ceremonial ribbon on Wednesday morning that signals the completion of the largest free-span building in the Caribbean.
In a press release, Standard Aviation said, "The four-year build was made possible by a public/private partnership between the Virgin Islands Port Authority and Standard Aviation."
Standard Aviation is a luxury fixed-base operator on St. Thomas that provides fuel, hangar space and aircraft services.
"Tourism is vital to the Virgin Islands economy, and our premiere new facility is an important piece of that picture for the future," Sabina Rosario, general manager of Standard Aviation, said in the same release.
The terminal is a total of 28,000 square feet with 24,000 of those making up the airplane hangar. The hangar can accommodate jets up to a Gulfstream G550, a plane with a length of 96 feet 5 inches and a wingspan of 93 feet 5 inches.
The hangar is heavily reinforced to withstand tropical storms and hurricanes.
Local businesses that have an aircraft in the facility are AeroMD, Breeze Air Charters, Caribbean Buzz Helicopters and UFLYVI.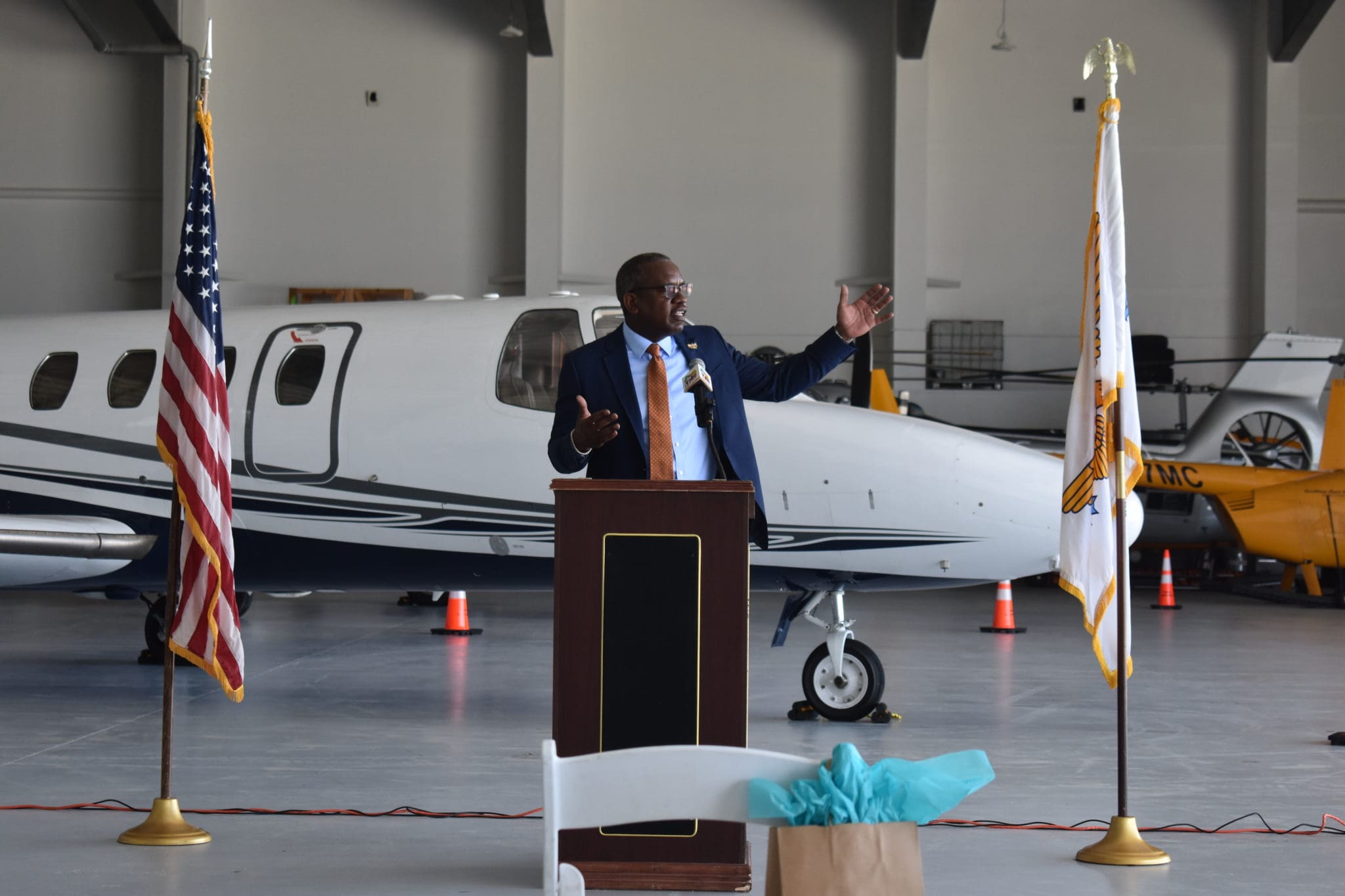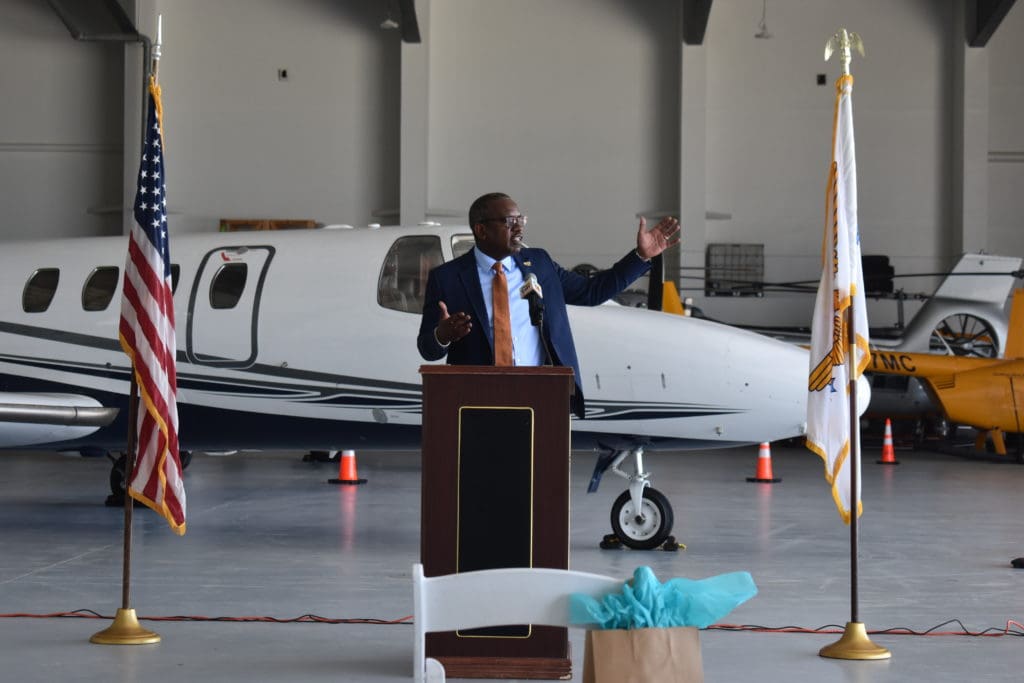 Governor Albert Bryan Jr. met Shaun Miller, managing member of Standard Aviation, 10 years ago and said the two share two mutual friends, "will and desire." Bryan stressed that everyone has the will but not everyone has the same desire that Miller had to complete this project. "We got to have the will to get things done," Bryan said.
The four-year project was affected by two Category 5 hurricanes and a global pandemic, but that didn't stop its completion. "We couldn't predict back-to-back hurricanes and coronavirus pandemic, but we made an unwavering commitment to the Virgin Islands," Miller said.
He said the type of traveler that the hangar can attract is more prone to lucrative spending. Furthermore, private jet travel has been less affected by the coronavirus than commercial airlines. Airline travel has decreased significantly, but only by 12 percent in this industry compared to 57 percent in commercial travel.
"For St. Thomas and numerous surrounding islands, there has not been an FBO [fixed base operator] to meet the expectations of modern, high net worth travelers. Standard Aviation raises the bar, enabling St. Thomas to compete with the world's most lavish FBOs," said Miller.
Carlton Dowe, V.I. Port Authority executive director, couldn't attend the ribbon-cutting ceremony because of an emergency that took him out of the territory, but many speakers at the event mentioned his role in making sure the project was completed.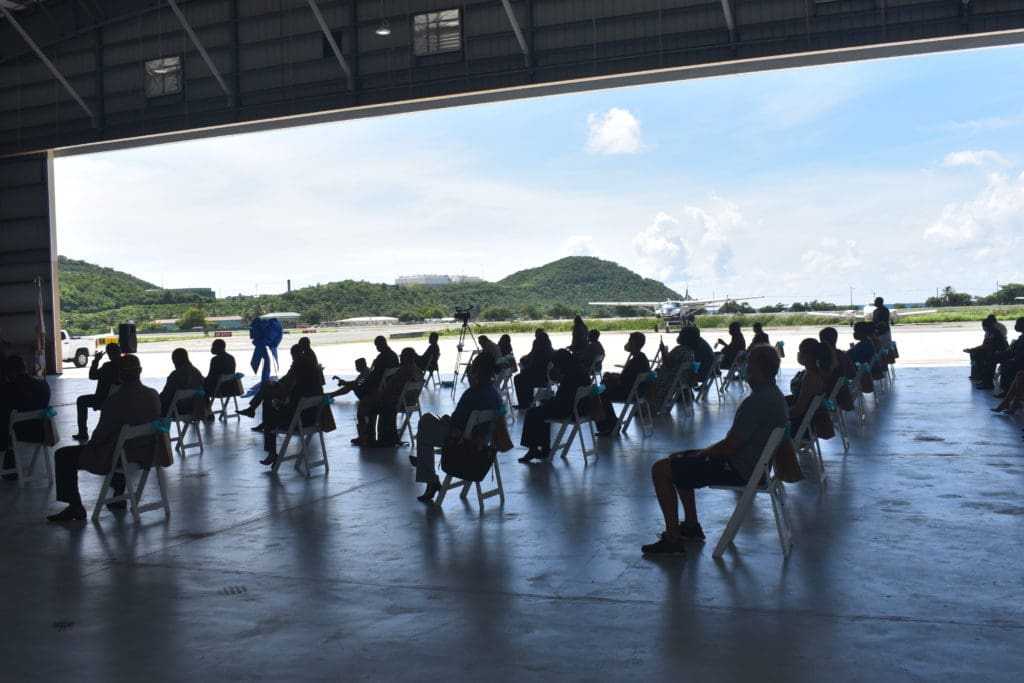 "The vision of the executive director was bigger than fixing a building," said Sen. Donna Frett-Gregory. "Someone's sitting in the shade today because someone planted a tree a long time ago."
Economic benefits Frett-Gregory attributed to the project's completion include more landing fees and an increase in small businesses like restaurants and retail shops.
Sen. Myron Jackson said the facility will "set a higher standard for aviation in the territory."
"This project is a sign that there are greater things ahead for the Virgin Islands," Jackson said.
Other members of the Senate present were Sens. Athneil "Bobby" Thomas and Dwayne DeGraff.
The event followed COVID-19 regulations, as it was limited to 50 people. Guests wore masks and seats were spaced out by more than six feet.