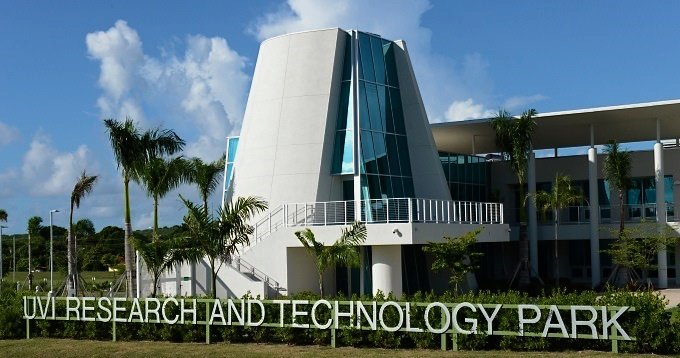 The V.I. Research and Technology Park held a webinar on Monday to launch a web platform to help tech companies and future local tech employees connect. The platform, called VISTA+, is expected to go live in November.
"So often we talk about the brain drain, everyone complains about it, they say everyone leaves and no one comes back," said Aminah Saleem, chief of staff for RTPark.
This platform can be used to address this problem, helping Virgin Islanders interested in these fields find jobs without leaving home.
The brain drain is defined as the emigration of highly trained or intelligent people from a particular state, country or region, and it is an issue common in small communities. This platform will also be used as an archive to track what Virgin Islanders are qualified for certain information technology jobs.
"We'll know how many engineers we have, we'll know how many IT people, we'll have how many coders we have, but it will also help us in capacity building. We might see we need to build up certain professions," Saleem said.
Virgin Islanders around the world who seek jobs back on their home islands can register to access the platform and create a profile that showcases their skills and experience and apply for employment opportunities.
The VISTA+ platform is being set up to be a signature talent attraction and retention program under the RTPark workforce development initiative. VISTA + would allow USVI companies looking for tech or STEM talent to post current job vacancies in one central location.
Employers that want to list their jobs on the site must be a registered business in the USVI and seeking Virgin Islands employees to fill technology or STEM-related jobs in the territory.
The eligibility requirements for job-seeking candidates is that they must be a U.S. citizen domiciled in the USVI for at least one year, a person who attended school in the USVI for six years, graduated from a USVI high school or the University of the Virgin Islands and is registered to vote in the V.I. Any native Virgin Islander is eligible, defined by VISTA+ as any person born in the USVI or who has a parent born in the Virgin Islands or is a native Virgin Islander. Spouses of Virgin Islanders are also eligible, as it could be an incentive to move the family back to the territory.
There will be no cost for RTPark client companies or USVI candidates. The webinar said the program officials said they expect the non-RTPark companies can take part by paying a fee, but details have not been finalized.
Sydney Paul, business intelligence and marketing manager, said the service will always be free to candidates because, "This is a service for you guys, we wanted to create this as a benefit to make that job search experience easier."
The potential benefits of the platform include direct, curated access to local talent with expertise and experience in STEM and tech-related fields, a simple platform for filling job vacancies and finding STEM jobs that will help build an innovative workforce in this field.
Paul compared VISTA+ to other job sites like LinkedIn and Indeed and said, "It takes the guesswork and tediousness out of it [the job search]. This is focused just on you that work in STEM and tech-related fields."
The full video can be found on Facebook.