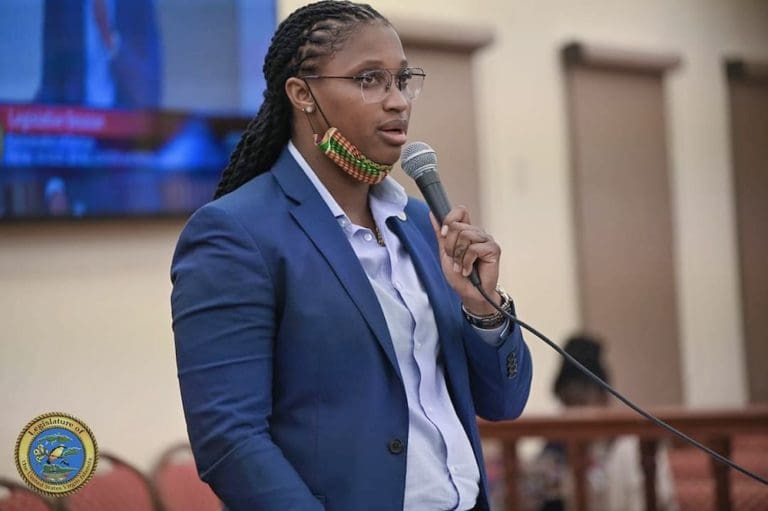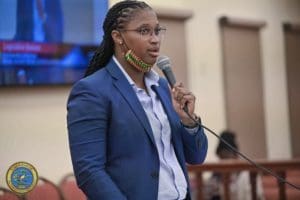 History repeated itself during Friday's Legislative session, where once again prohibiting the use of corporal punishment in a school setting was struck down by legislators, this time by a 12-2 vote.
Though Sen. Janelle Sarauw's bill had passed, an amendment was brought to the floor by Sen. Kenneth Gittens prompting a vote to strike the section of the bill pertaining to corporal punishment, which by definition is the use of physical punishment meant to cause pain or humiliation.
"There is science, and science, and science behind the need to remove corporal punishment from school," Sarauw said. "As a matter of fact, corporal punishment is tied to slavery. If some of us in here like history, when a slave in here didn't behave properly they would beat them, and it has continued in our culture. We just beat children," instead of using effective communication Sarauw said.
Legislation to abolish corporal punishment in the U.S. Virgin Islands schools failed both in 2015 and in 2013 despite heavy support from the Virgin Islands Department of Education, Virgin Islands Board of Education, University of the Virgin Islands President Dr. David Hall, and an American Civil Liberties Union lawyer.
In 2015 corporal punishment victims testified and a 54-second video capturing alleged corporal punishment at the Yvonne Bowsky Elementary School that resulted in the vice principal being placed on temporary suspension was not enough to get the legislation passed. The Source has reported that findings have shown a large majority of corporal punishment victims are boys with special needs.
What happened Friday was no different.
The bill had been vetted five times in prior committees and no amendment had been brought forth about the section pertaining to its use in a school setting, until the day of the legislative session. The bill also garnered heavy support from education officials.
In an earlier hearing Department of Education legal counsel Cynthia Moore said the department agrees "with the family law bill; corporal punishment should be prohibited."
"Physical punishment has not been proven to be an effective agent in changing and shaping behavior," Moore said. "The topic of corporal punishment has been talked about back and forth between the VIDE and the V.I. Legislature in past years, with the Department of Education taking the position that it cannot supersede law. And that the law needs to change for any action to take place against corporal punishment."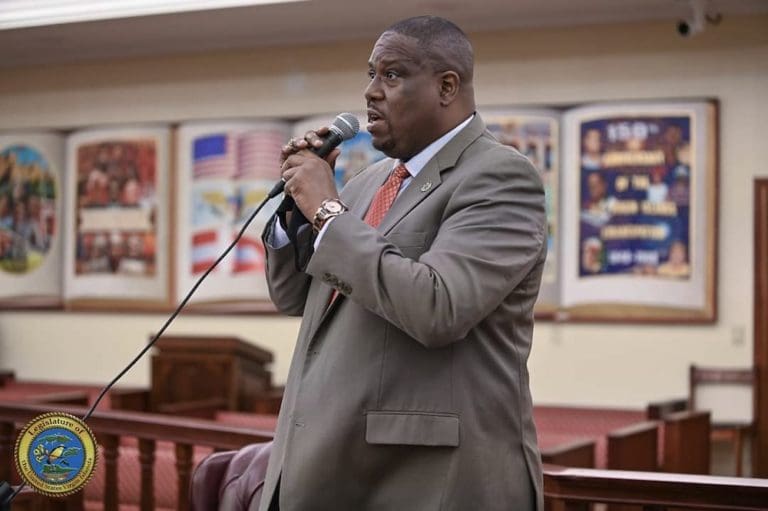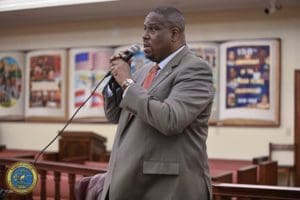 On Friday the argument against corporal punishment was not one of logic and reason but instead an appeal to faith.
"I want to remind you all of Proverbs 13 which speaks sparing the rod and spoiling the child … and while you're at it look at Proverbs 22," Gittens said.
Unlike 11 of her fellow senators, Sarauw did not take the bait.
"The Bible says a lot of things, like you should obey your master as well," she said. "Let's not debate religion that is a separate topic itself. We had the psychologists here, we had psychiatrists in the room. What data shows that beating a child over and over improves that child's success rate? Do you have the data to support that?"
Gittens said he could not supply any data that would confirm that corporal punishment is effective, but questioned what data has been provided showing Virgin Island educators are abusing the system and thereby abusing children.
However, schools are not required to keep records of such occurrences, which means these incidents could be either far more rampant than we know, or not as frequent or severe as suspected.
Though it is unrecorded, Sarauw said education officials have testified there have been "a lot of incidents." She added that her mother, who was an educator for 43 years and a school principal in the territory, "often had to intervene when teachers overdo it with the beating of children."
Still, Gittens did not back down.
"While schools are given this parental-like authority, we have to realize they cannot go over what the law states. So, it must be exercised consistently with the constitutional safeguards."
Corporal punishment is still legal in the U.S. Virgin Islands under V.I. Code, Title 17, Chapter 9, Section 87, which states, "All principals and teachers in the public schools in the Virgin Islands shall have the right to exercise the same authority, as to conduct and behavior, over pupils attending their schools during the time they are in attendance, including the time required in going to and from their homes, as parents, guardians, or persons in parental relation to such pupils."
The law gives examples of what conduct is not allowed: throwing, kicking, burning, cutting a child, striking a child with a closed fist, willful and violent shaking of a child in such a way as to cause physical injury to the child, interfering with a child's breathing, threatening a child with a deadly weapon, or doing any other act that is likely to cause and that does cause bodily harm greater than transient pain or minor temporary marks.
"The age, size, and condition of the child and the location of the injury shall be considered when determining whether physical discipline is reasonable and moderate. The list of unreasonable actions is illustrative and is not intended to be exclusive," the law says.
Had the legislation passed in its entirety, the territory would have joined other Caribbean islands that have taken safeguards to protect their children's learning environment: Belize, Cuba, El Salvador, Trinidad and Tobago, and Haiti.
Senators voting to approve the amendment and therefore allow the continued use of corporal punishment in a school setting were Gittens, Alicia Barnes, Oakland Benta, Marvin Blyden, Allison DeGazon, Dwayne DeGraff, Stedmann Hodge, Myron Jackson, Javan James Sr., Steven Payne, Athneil Thomas, and Kurt Vialet.
Sens. Sarauw and Novelle Francis Jr. opposed. Sen. Donna Frett-Gregory, who is chair of the senate's Education and Workforce Committee, abstained from the vote.