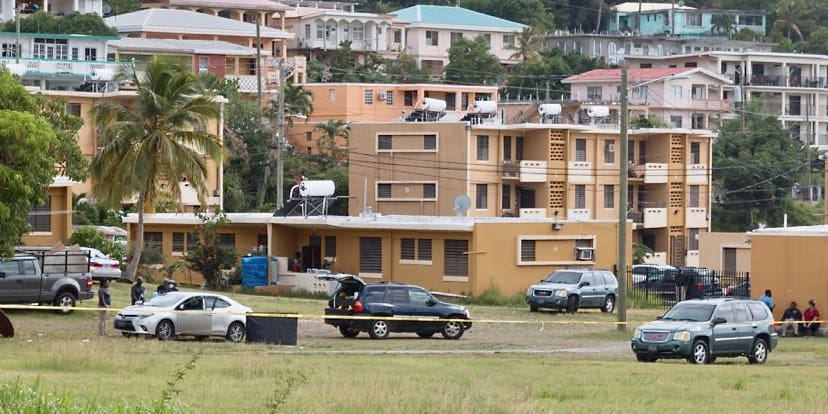 The V.I. Police Department is investigating two homicides that took place about an hour from each other on Sunday afternoon, the death of a man on St. Thomas and a woman on St. Croix.
Police said next of kin identified the two victims as Secori Akeel Elmes, age 31 of St. Thomas, and Renyisha Juanita Rivera, 20, of St. Croix.
Elmes was the 36th homicide victim in the territory since the beginning of the year, and Rivera was the 37th, according to the Source's homicide list.*
St. Thomas
According to police, at about 2:10 p.m. Sept. 13, the 911 emergency call center received a report of multiple shots fired in the Oswald Harris Court housing community, in the vicinity of the basketball court. Officers found an unresponsive male, later identified as Elmes, who sustained multiple gunshot wounds about his body. Emergency medical technicians on the scene concluded he had no signs of life.
St. Croix
Little less than an hour later on St. Croix, at 3:09 p.m. Sept. 13, the 911 emergency call center received a report of a female in a vehicle on the Melvin Evans Highway, who possibly suffered a gunshot wound. Upon arrival, officers found a black Acura TSX in the westbound lane of the highway, just east of the Estate Paradise stoplights, with the gunshot victim inside.
The victim, later identified by next of kin as Rivera, was pronounced dead by medical technicians on the scene.
Detectives urged anyone who has any information on either of these crimes to contact police by calling 911, the Crime Tip Line at 340-778-4950, the Criminal Investigation Bureau at 340-774-2211 or the anonymous tip service, Crime Stoppers USVI, at 1-800-222-8477 (1-800-222-TIPS).
"The VIPD is counting on your information to bring those responsible to justice. Remember, if you see something, say something," the police report said.
* The Source's homicide list is based on police reports, but unlike the list kept by the VIPD and some other media, the Source does not list suicides or vehicular homicides, which can lead to a difference in the number of incidents reported.