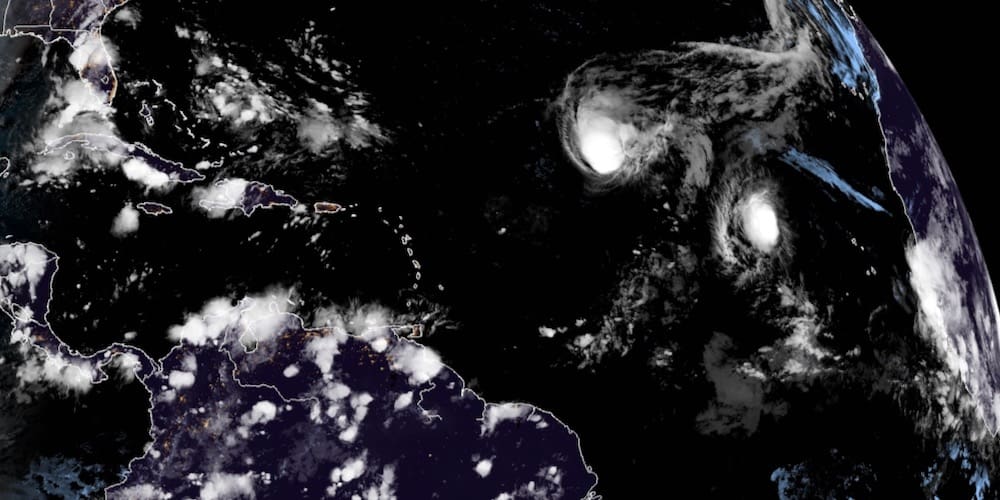 While tropical storms Paulette and Rene turn north toward the central Atlantic, the National Hurricane Center gave a system that is expected to move off the coast of Africa on Thursday afternoon a high chance of tropical development and suggested it might blow more directly westward, toward the Caribbean.
Gradual development is expected once the system moves over water, the NHC said. A tropical depression is likely to form late this week or over the weekend while the system moves generally westward across the eastern tropical Atlantic.
In its 2 p.m. Wednesday update, the NHC gave the system a 50 percent chance of tropical formation within the next 48 hours and an 80 percent chance in the next five days.
Satellite photos indicate the disturbance already demonstrating a very well-defined circulation even while still over western Africa. It is expected to emerge at a rather low latitude, perhaps 11 to 12 degrees north.
Forecast models suggest that a new high-pressure ridge building behind tropical storms Paulette and Rene could lead the disturbance nearly due west along the 10 to15 degrees north latitude line through early next week.
According to the forecast models, this means the disturbance could potentially pose a tropical storm or even hurricane threat to the Leeward Islands, Virgin Islands and Puerto Rico between Sept. 16 and 18.