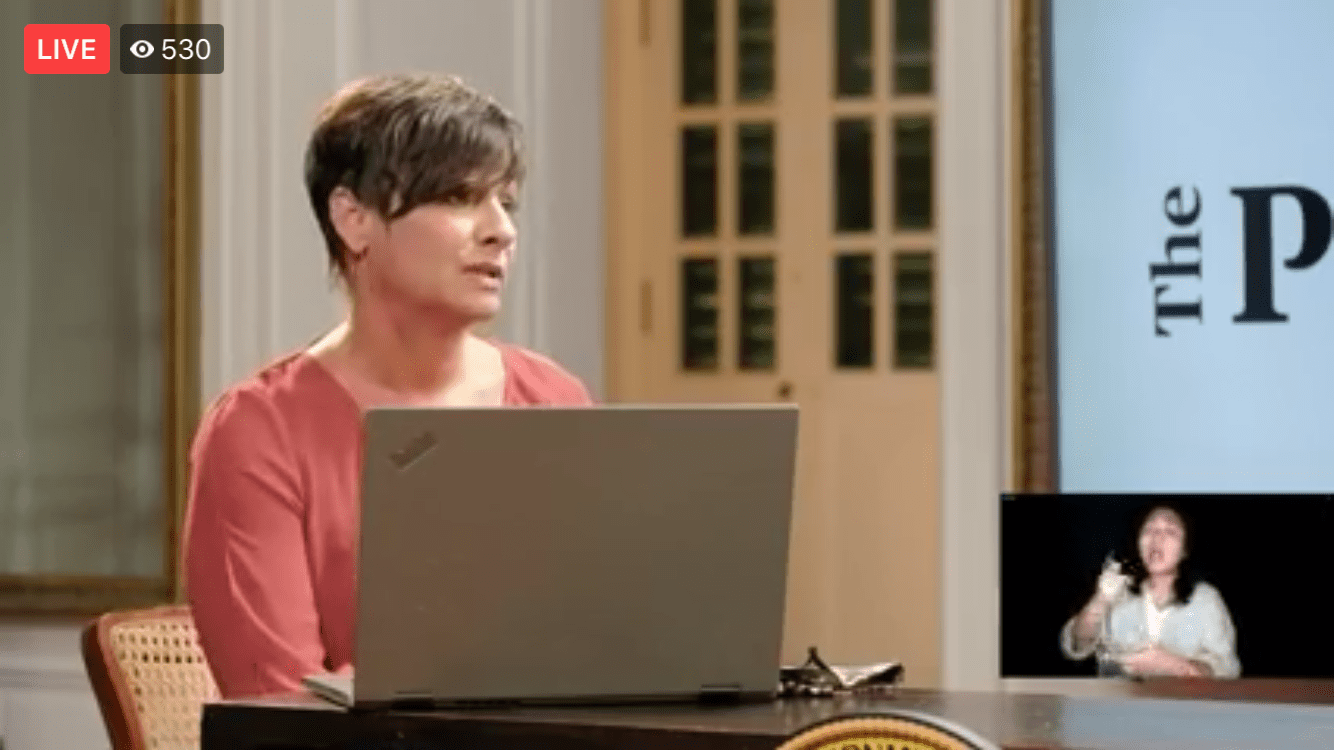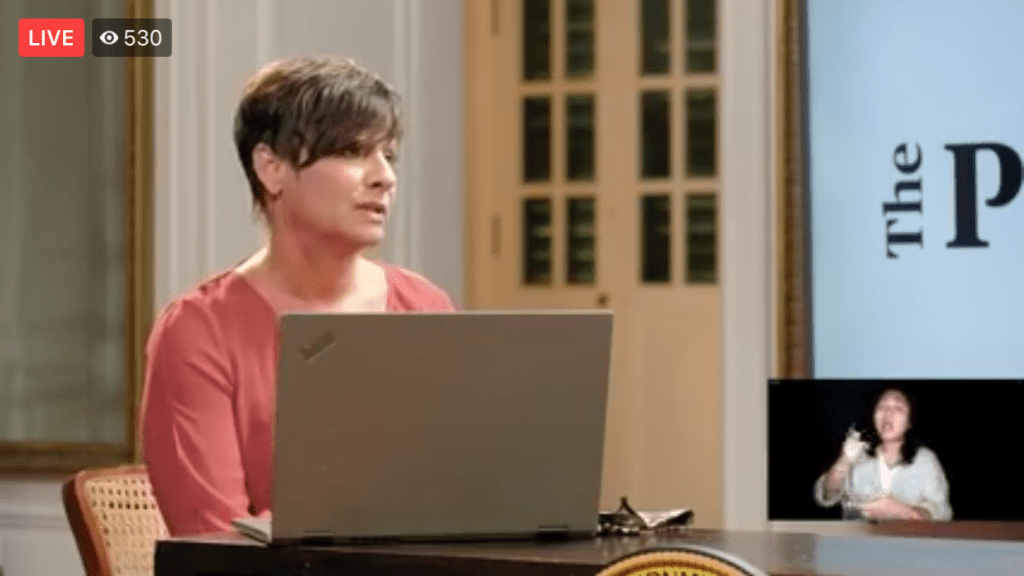 Human Services Commissioner Kimberley Causey-Gomez on Thursday evening expressed grief and condolences over the COVID-19 deaths of four residents under its care at the Queen Louise Home for the Aged on St. Thomas.
"We've had a really rough week and we wanted to express our condolences," said Causey-Gomez as she appeared on the Press Box at Government House on St. Croix to discuss pandemic food assistance for students with Michelle Francis, her operations and planning director.
"Our hearts are really hurting for the families," she said. She also offered condolences "to our staff, because many of our residents have been with us for a really long time. As we are treating and monitoring our residents, we provided grief counseling and spiritual counseling to our staff this morning to help them through that loss."
"While our hearts are grieving, we still have to keep providing the care and services," she said.
In the wake of the COVID-19 outbreak this month that sent 12 Queen Louise residents to Schneider Regional Medical Center, the department has received additional training, mitigation and prevention tips from hospital officials as it also works with its facilities director, assistant commissioner and the Health Department to prevent any future outbreaks, said Causey-Gomez.
"We've all been working as a team to make sure we're working through this pandemic together," said the commissioner.
"We've been testing and retesting because that has always been the question – what do you do and how do you do that. Not only have we done that on St. Thomas, we've also done that on St. Croix for our 22 residents at Herbert Grigg, and so far, so good. We are making sure that they are staying safe," said Causey-Gomez.
Moving forward, "we're going to change some things up for all of our Human Services facilities," she said. That will include temperature screenings for anyone entering department properties, which include Queen Louise on St. Thomas and the Herbert Grigg Home for the Aged on St. Croix.
Visitors to Human Services facilities also will have to fill out a health survey. Anyone exposed to someone who is COVID-positive, or who is exhibiting symptoms, will not be allowed in, said Causey-Gomez. Those who do enter must wear a mask, she said.
Cleaning and sanitization of all the department's facilities are ongoing, Causey-Gomez said, adding that COVID-19 testing is being offered to residents of its other 24-hour facilities that are not senior homes, such as its Youth Rehabilitation Center, "in the event that they need it, or want it or have been exposed to [the virus]."
"It has been truly a challenging and tough week," said Francis. "The pandemic, in general, has kept us very busy at DHS because we operate four 24-hour facilities, and we are working feverishly to prevent the spread of COVID at any of our facilities," she said.
"People ask, 'Well, how does it spread?'" said Francis. "Staff go home to their families, to their children, as they must. We go to the grocery store. We go in and out, and therefore, we know, there will always be a risk."