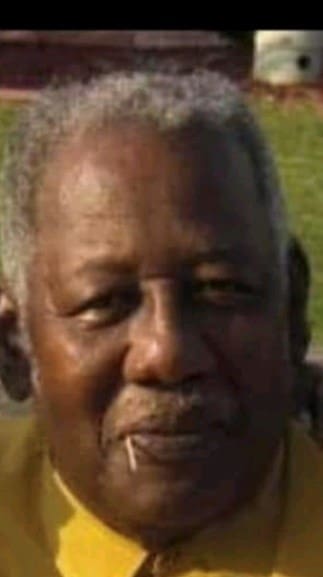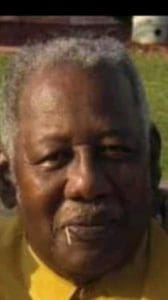 Deacon Ralph Valdemar Lynch Jr. departed this life on Saturday, July 4, at the age of 85 years.
A native of St. Croix, U.S.V.I., Ralph migrated to the U.S. at the age of 16 to serve in the U.S. Army. After several years of service and living abroad, Ralph settled and made his home in Trenton, N.J. He was the son of the late Ralph V. Lynch Sr. and Elsa Francis.
Ralph is predeceased by his beloved wife and life partner, Mary Ann Lynch; second wife, Orel Griffith-Lynch; daughters: Violet Brown and Maria Patterson; son, James Patterson; sisters: Marion Lynch-Moore and Ruth Lynch-Thomas; brother, Herman Lynch; niece, Christina Mc Bean; great-nephews: Morrell Meyers and Shamal Riviere; and brother-in-law, Alphonso "Skipio" Thomas.
Ralph's proudest and greatest accomplishment were his family, work and his relationship with God. Ralph met and partnered with the late Mary Ann Lynch in the 60s. Together they raised a whopping 14 children and over the years the family continued to grow resulting in too many grandchildren and great-grandchildren to most as the patriarch of his family with generations who learned from his work ethic, forthright demeanor and his love of God. When Ralph retired, he relocated to the North Carolina area, where he shared a life with his second wife, the late Orel Griffith-Lynch.
Ralph leaves to mourn: his children Ruth, Isabel, Jacqueline, Audrey, Andrea, Marion and Michelle; sons: Donnell, Mack, Eric and Keith; brothers: Eric Sr., Reuben and Darryl "Mickey" Lynch; sisters: Eglantine Romney and Evelyn Miranda; sisters-in-law: Mildred, Darlene, Brenda Lynch, Leona Lynch and Corrine Lynch; a host of grandchildren, great-grandchildren, nieces, nephews and cousins; special families: Carrington family, Lynch family, Edney family, Milligan family, Elizabeth Lynch and family, Hewitt and family, Francis and family, and Carmen Nielsen and family; as well as other relatives and friends too numerous to mention.
Ralph was laid to rest on Friday, July 10, in Trenton, New Jersey.