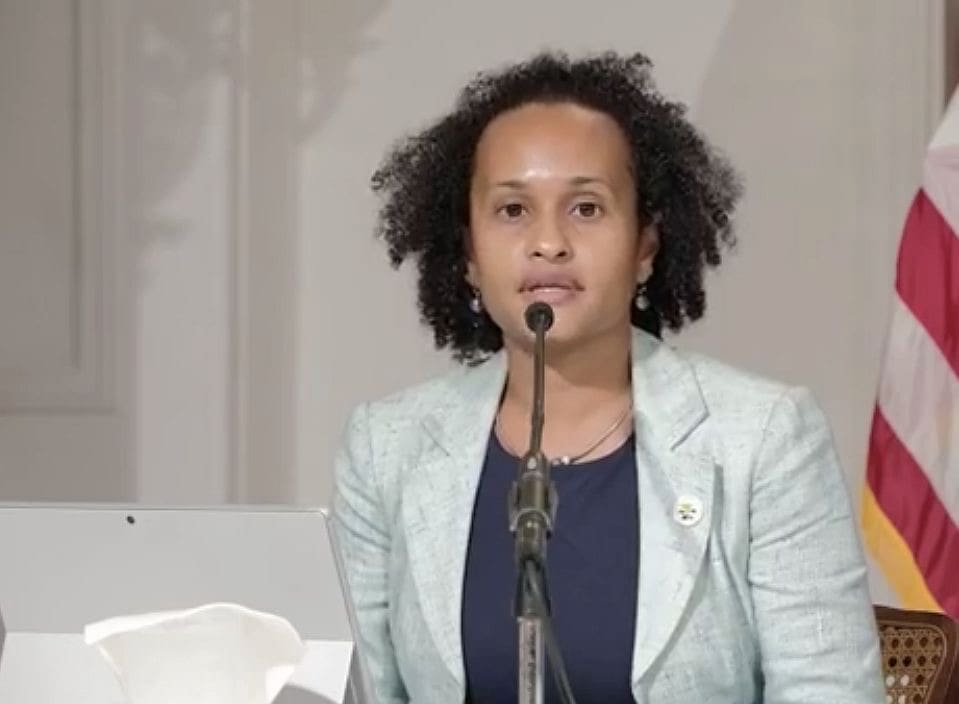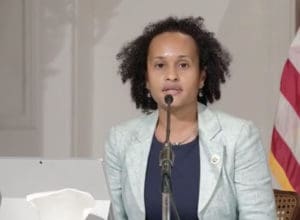 In a candid plea Monday, Health Department Medical Director Dr. Tai Hunte-Caesar said irresponsible behavior within the USVI community is causing the spread of COVID-19 to the elderly and other vulnerable populations and needs to stop.
Hunte-Caesar spoke during Gov Albert Bryan Jr.'s Monday update on the territory during the pandemic.
Describing her daily experience within the territory's two hospitals, Hunte-Caesar said it's mostly residents over 70 and those with underlying medical conditions, like diabetes, hypertension or asthma, that are being hospitalized with the virus, which they catch from family members who go out, travel or "hang out" with friends, then bring it back home.
"It's all the people [who] live with them and go out and about and think nothing of this pandemic because it won't affect them, then bring it home to loved ones," she said at Monday's press briefing. "But these are the people being adversely affected and fighting for their lives. If you think that because you are healthy and young, you don't feel anything, this is not the attitude to have."
Instead, everyone should be treated as if they were a potential carrier or risk, Hunte-Caesar said, adding that in the background, it is the staff at the hospital who have to respond by tracking down medication and dealing with the anxiety of families who caused the spread of the infection in the first place.
"You are putting everyone's lives at risk," she said. "If my four-year-old daughter can say, 'no you can't come up to me because you aren't wearing a mask,' I think everyone can get it by now. This is what is happening in hospitals, and it is not fair, and it's not right."
At this point, 9,443 individuals have been tested in the territory, and of that number,  8,997 have come back negative and 439 positive, with seven tests pending. Active cases being tracked are at 77, including four patients at the Gov. Juan F. Luis Hospital on St. Croix and three patients at Schneider Regional Medical Center. Eight deaths have been recorded.
According to Health Commissioner Justa Encarnacion, close contact is currently the "highest mode" of transmission. Avoiding mass gatherings, maintaining social distancing, washing hands and wearing masks are the best ways to bring down the numbers.
"We are a tight-knit community and social behaviors can put the vulnerable at risk," Encarnacion said. "We must be mindful of our whereabouts and actions during this pandemic." She added that in response to the continued jump in cases, Health will continue to increase testing, particularly on the island of St. Thomas, so it can track trends and determine how to mitigate them.