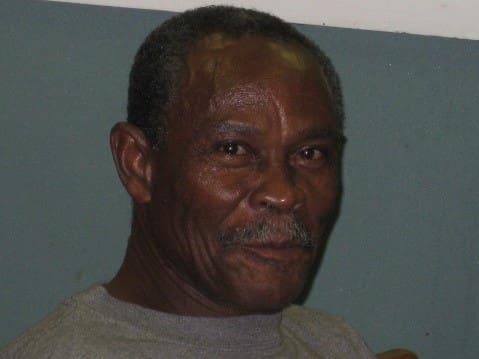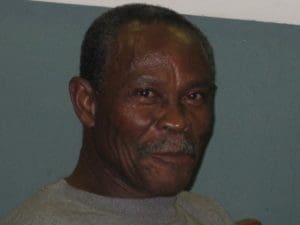 Arthur Serieux, also known as "Serieux," of Estate Whim died on Monday, July 20. He was 82 years old.
He was preceded in death by his granddaughter, Lyana Serieux; and great-grandchildren: Jordan and Jeremiah Serieux.
He is survived by his spouse, Marie D.F. Serieux; mother, Berthilie Lubin; father, Gerald Amos; daughters: Vira Smith, Silvina and Rufina Serieux, and Marsha Serieux-Jules; sons: Arthur Miller, Claudius Auguste, Denver, Francis, Hazel, Linus, and Orlandy Serieux; and grandchildren: Clodette Serieux-Philemon, Chenelle, Jaeus, Joshua, Joel, Jada, Ashley, Kayla, Denelle, Jovaughn, Monet, Malique, Jeah'Reahmiah, Heah'Zeahkiah, Neah'Heahmiah, and Jeah'Dyeahdah Serieux, Khalil Cyril, Leann Jules, Shelena and Jelani Shulterbrandt, Kiana Mendoza, Zephaniah Martyr and Jenae Pryor; great-grandchildren: Nakaro, Malachi, Elijah and Josias Philemon, Soriya Hill, Armin and Kylie Mendoza.
Special thanks to the Auguste, Flavius, Felix and McFarlande families, Karen Garnette, Fountain of Life prayer group, Mrs. Louise Hansen, Mrs. Eglantine Mitchell, Ms. Mary JnBaptiste, Mr. and Mrs. Paul and Christina James; as well as other friends and family too numerous to mention.
The funeral service will be held at 9:30 a.m., Tuesday, Aug. 11, at St. Ann's Catholic Church. Interment will follow at Kingshill Cemetery. The family respectfully requests that attendees wear a face mask and adhere to the social distancing requirements.