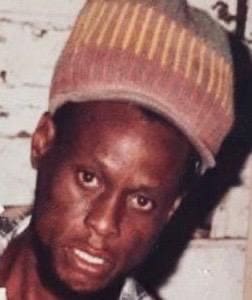 Rudolph Marvin Hanley, also known as "Fari," died on July 12 at the age of 63.
Rudolph Marvin Hanley is survived by his brothers: Carlton Bolidge Kasba Hanley, David and Simon Broadbelt in England, and Anthony Broadbelt in Nevis; sisters: Inez, Annette, Sarah and Lenoor Broadbelt in England; sister-in-law, Sheridane Warner in St. Kitts; many nieces and nephews at home and abroad including Petronella and Kayla Ward in the USA, Desidine Percival Veira in St. Kitts, Emilia Hanley in Puerto Rico, Zakiyah Hanley in the USA, Carlton, Tiran, Tishan and Rashid Hanley in St. Kitts and Manuel Peralta in the USA.
He is also survived by friends: Gloria Walters, Hildred Rawlins and family, Samuel Tasambi Baron, Elvis "Jaygon" Alcindor, Jahbo Demming, Calbert Hendrickson, Floyd Bassue, Cadette "Rocky" Marsham and family, and Dawne Marsham, all on St. Thomas; Management and Staff of Texas Pitt and Steel Plus on St. Thomas.
Relatives and friends are respectfully invited to attend funeral services on Saturday, July 25, at Dan Hurley Home for Funerals and Cremation Centers. A viewing will begin at 9 a.m. with service immediately following at 10 a.m. Interment will be cremation.
Due to the global pandemic, coronavirus (COVID-19) and public health guidance, masks or facial coverings must be worn at all gatherings.
Family and friends may offer their support by sharing a special memory or message by going to www.hurleydavisfuneralhome.com.
Arrangements are under the care of Dan Hurley Home for Funerals and Cremation Centers of St. Thomas, St. John and St. Croix.