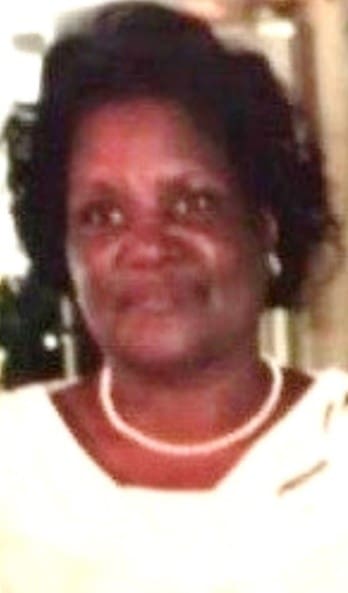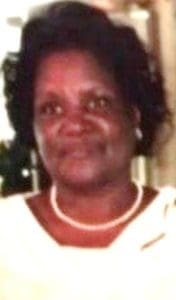 Agnes René, also known as "Jal," of Estate Grove died on June 11. She was 73 years old.
She is survived by her spouse, Nicholson René; mother, Marie Vitalis; father, Francois Valton; daughters: Diana René, Pearl René-Frorup, Julie René-Arroyo and Emily René; sons: Stanfield Vitalis and Neil Nick René; and grandchildren: Jerel McKenzie, Lisa René, Kiana Arroyo, Neil Nick René Jr., Aniah René, Jayden Frorup, Ahriana Arroyo, Adira Encarnacion, Jaida Frorup, Francis Edwards and Marque Arroyo.
She is also survived by great-grandchildren: Orion McKenzie and Leilani McKenzie; sisters: Grita Marcel, Victoria Edwin and Mayoise Vitalis; brothers: Nathaniel Valton, Micheal Marcel, Brian Marcel, Samson Marcel, Robert Marcel, John Vitalis, Thomas Marcel and Lenard Vitalis; 22 nieces; 15 nephews; and daughters-in-law: Yoletta Vitalis and Nicole Williams.
Other survivors include sons-in-law: Edwin Frorup and Hector Arroyo; brothers-in-law: Menda René, Linton René, Lewis René and Mitchel René; sisters-in-law: Felia Josephat, Marceline Matthew and Marrieta René; as well as special friends, cousins and other relatives too numerous to mention.
The viewing will take place at 10 a.m. followed by a funeral service at 11 a.m., Saturday, July 25, at Sunny Isles Church of Christ. Interment will follow at Kingshill Cemetery.
The family respectfully requests that attendees wear a face mask and adhere to the social distancing requirements.
Thank you for your blessing and prayers during this time.