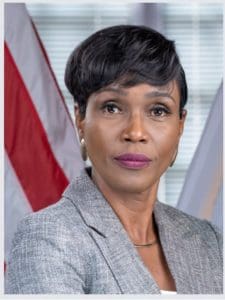 Attorney General Denise George announces that the Department of Justice's (DOJ) Paternity and Child Support Division (PCSD) located at 3018 Estate Orange Grove, Suite 4, Christiansted, has been temporarily closed after one of its employees tested positive for COVID-19.
PCSD Director Terrence D. Joseph is assuring the rest of the staff and the general public that the matter is under control as the DOJ is complying with the necessary health and safety protocols before the employees return to work and PCSD re-opens. The public will be advised when that occurs.
"No need to be alarmed," Joseph said in a staff email, "because the public health officials are currently handling both the staff in question and the situation while urging persons to continue the safety protocols that have been implemented to prevent the proliferation of the disease."
The director reminded staff to continue to wash their hands frequently, practice social distancing, wear face masks, and stay at home if sick.
During the temporary closure, the public is advised to contact the St. Thomas Child Support Office at 775-3070 or e-mail at childsupport@vi.gov. All payments can be mailed to 8000 Nisky Center, 2nd Floor, Suite 500, St. Thomas 00802.