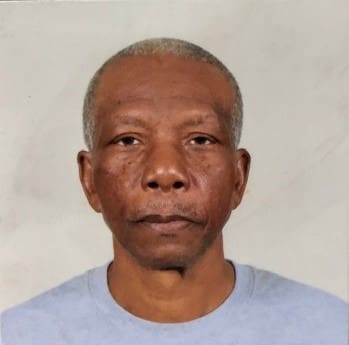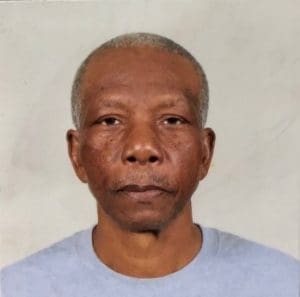 The family of the late Johnson Jean Pierre, also known as "Michael," "Michel" or "Zye," is saddened to announce his passing on June 19 in Baytown, Texas.
He was preceded in death by his parents: Gabriel Taliam and Elizabeth Jean Pierre; sisters: Christina Theophile, Hortencia Linora and Geselle Randolph; and mother-in-law, Josephine Randolph.
He is survived by his spouse, Virginia "Velisha" Jn Pierre; sons: Marcus "Akram" Jn Pierre, Sylvester "Ursbin" or "Stro" Randolph and Romanus "Mano" Randolph; daughters: Eutencia Tisha Jn Pierre, Melinda Lindy Jn Pierre, Vernita Judy Jn Pierre, Tracelyn Randolph and Merici Randolph; grandchildren: Nella "E-Vee" Doxon, Teanna Gilbert, Keenan Randolph, Meckiage Domnique, Shaniqua Jn Pierre, Nia Jn Pierre, Isaiah Randolph, Kitanya Alexis, Sarima Randolph, Rennyia Alexis, D'sean Randolph and Romanus Simeon Randolph; adopted grandchild, Ashanti Mitchell; great-grandchild, Christopher Doxon; sisters: Alice Joseph and Marcelline Taliam; uncles: Lucien Taliam and Raphael Taliam; and nieces: Luvina Martyr, Luciana Constable, Prisiclla Joseph, Swayer Randolph, Noelise William, Velina Paul, Dr. Catherine Taliam, Vernicia Taliam, Danita Taliam, Zelda Taliam, Brendaline Joseph-Willis, Dr. Sheryline Joseph-Vitalis, Roseline Joseph-Harry, Marieline Joseph and Natalyn Joseph.
He is also survived by nephews: Brian Randolph, Alvin Randolph, Titus Randolph, Christophe Theophile, Vernon Randolph, Cassius Randolph, Kevin Randolph, Robert Randolph, Nicholson Randolph, Andre Randolph, Junius Randolph, Dale Sammy, Sylvester Theophile, Osley Theophile, Felix Theophile, Statious Taliam, Cydwan Taliam, Shanie Joseph, Tommy Joseph, Bernie Joseph, Danny Joseph and Anthony Joseph; cousins: Matthew Verneige, Charles Taliam, Anthony Taliam, Jennifer Taliam, Augustin Augustin, Eldon Augustin, Wilbert Augustin, St. Aurin Matty, Luke Jn Pierre, Claudia Frederick, Rucess Matty and Michael Matty; daughters-in-law: Celia Jn Pierre, Stephany Randolph and AnneMarie Gumbs; sisters-in-law: Marie Marcellin, Paulina Willie, Petrona St. Clair, Cynthia Poleon, May Randolph, Marie Matty, Madeline Alexander, Veronique Joseph, Patricia Wilton and Ullah Alexander.
Other survivors include brothers-in-law: Victor Randolph, Edgar Wilton, John Randolph, Joseph Randolph, Bernard Joseph, Andrew Wilton, Oliver Alexander, Gregory Wilton, Hector Wilton, Antoine Willie and Anthony Joseph; godchildren: Lucas Constable, Renee Jn Charles and Linus Wilton; close friends: Joseph Doyle, Francois Biscette, Joseph Randolph, Catherine Randolph, Johannes Randolph, Julian Randolph, Albert Randolph, Bertha Braville, Jacob Augustin, Michael Mitchel, Agatha Charles, Emmanuel Charles, Mary Wilton, Martina Alphonse, Orlina Biscette, Magneta Brice, Lucillia Jn Charles, Leanna Gilbert, Marinus Randolph, Dudley Cox, Monica Andrew, Dawn Bruce, Veronique Mathurin, Peter Braville and Kenwin Desroses; special families: the Jn Pierre family, Taliam family, Augustin family, Verneige family, Matty family, Randolph family and Houry family; as well as other relatives and friends too numerous to mention.
The viewing will be held from noon to 2 p.m., Thursday, July 23, at James Memorial Funeral Home. The funeral service will take place at 10 a.m., Friday, July 24, at St. Patrick's Catholic Church. Interment will follow at Kingshill Cemetery.
The family requests that attendees wear face masks and adhere to social distancing guidelines.