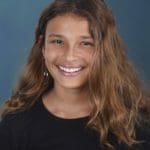 On Friday, July 17, four Virgin Islands Montessori School and Peter Gruber International Academy (VIMSIA) students – Krishiv Amarnani, Mireille Boumedine, Zack Edwards and Amelie Zucker – completed the Get S.C.E.T. (Sandia Cyber Education Training) held by Sandia National Laboratories, which provides cybersecurity for the U.S. nuclear energy program.
During the week, the students gained points for answering challenge questions requiring them to apply newly-learned skills in networking, scripting and programming, cryptography and cybersecurity. The week ended in an intense, four-hour challenge competition on Friday.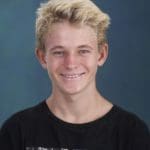 Krishiv participated in this high school level program even though he is still in middle school. He did well, managing to overcome some technical difficulties with his computer.
Despite this being the first time in any kind of similar training or competition, Zack finished at number 12.
Amelie, a veteran of the VIMSIA CyberPatriot team, was also participating in her first competition of this type and placed at number 5 on the leaderboard. Mimi finished in first place. Mimi and Amelie were the only two Virgin Islanders in the top 5.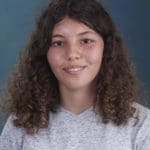 Advisor Rebecca Hoffart said, "I am ridiculously proud of them. They did a great job representing our school and our territory, and I am sure Sandia now has these kids on their radar."