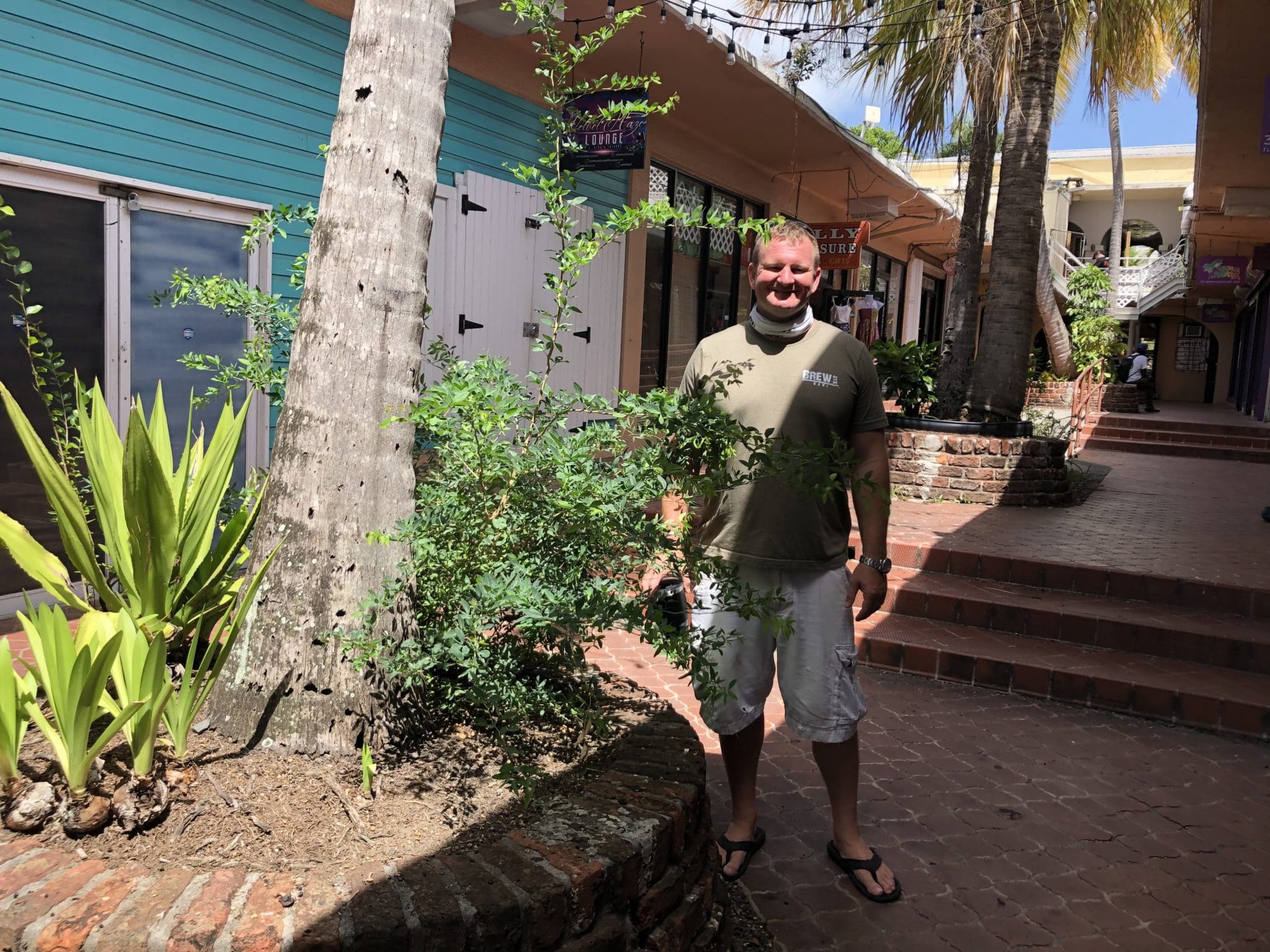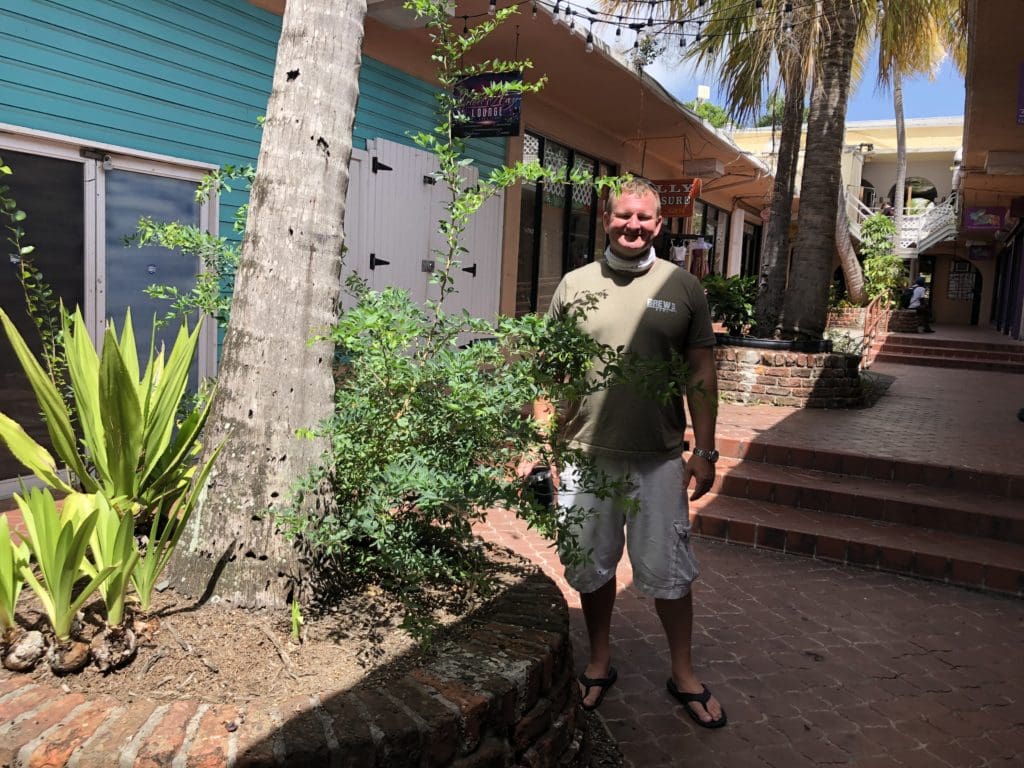 As many businesses are shutting down due to the coronavirus pandemic, Derek Shupe, of Shupe's on the Boardwalk and Brew STX, is making a big investment in St. Croix by purchasing the Pan Am Pavilion, an anchor building in downtown Christiansted.
"I saw a lot of potential in the area, and it just needed TLC," Shupe said.
Shupe relocated to St. Croix in 2006 from Missouri, where he worked on his father's farm and tended bar at Lake of the Ozarks. He had never seen the sea or flown in an airplane but needed a change, so when a friend found him a job on the island, he jumped on it.
First, Shupe worked as a bartender at the Brew Pub, the first microbrewery in Christiansted. He then opened his first restaurant at Chenay Bay, popular for its burgers. It was destroyed by a fire during a late-night thunderstorm, but Shupe didn't get discouraged.
Instead, he renovated and opened Shupe's on the Boardwalk at the water's edge of the Pan Am Pavilion in 2015. The casual open-air restaurant with a closeup view of the harbor features fresh ground burgers and homemade veggie burgers, along with hand-cut fries and other items served wrapped in foil and paper bags.
Then, in 2016, Shupe took over Brew STX, east of Shupe's and also on the boardwalk. Since then, the microbrewery has become known for its upscale menu and ambiance.
Shupe said like other business people in town, he hasn't made any money in the three months since pandemic-related restrictions were enacted, but he has kept all 55 of his employees busy. They helped paint the entire Shupe's restaurant – the first step in beautifying the Pan Am Pavilion.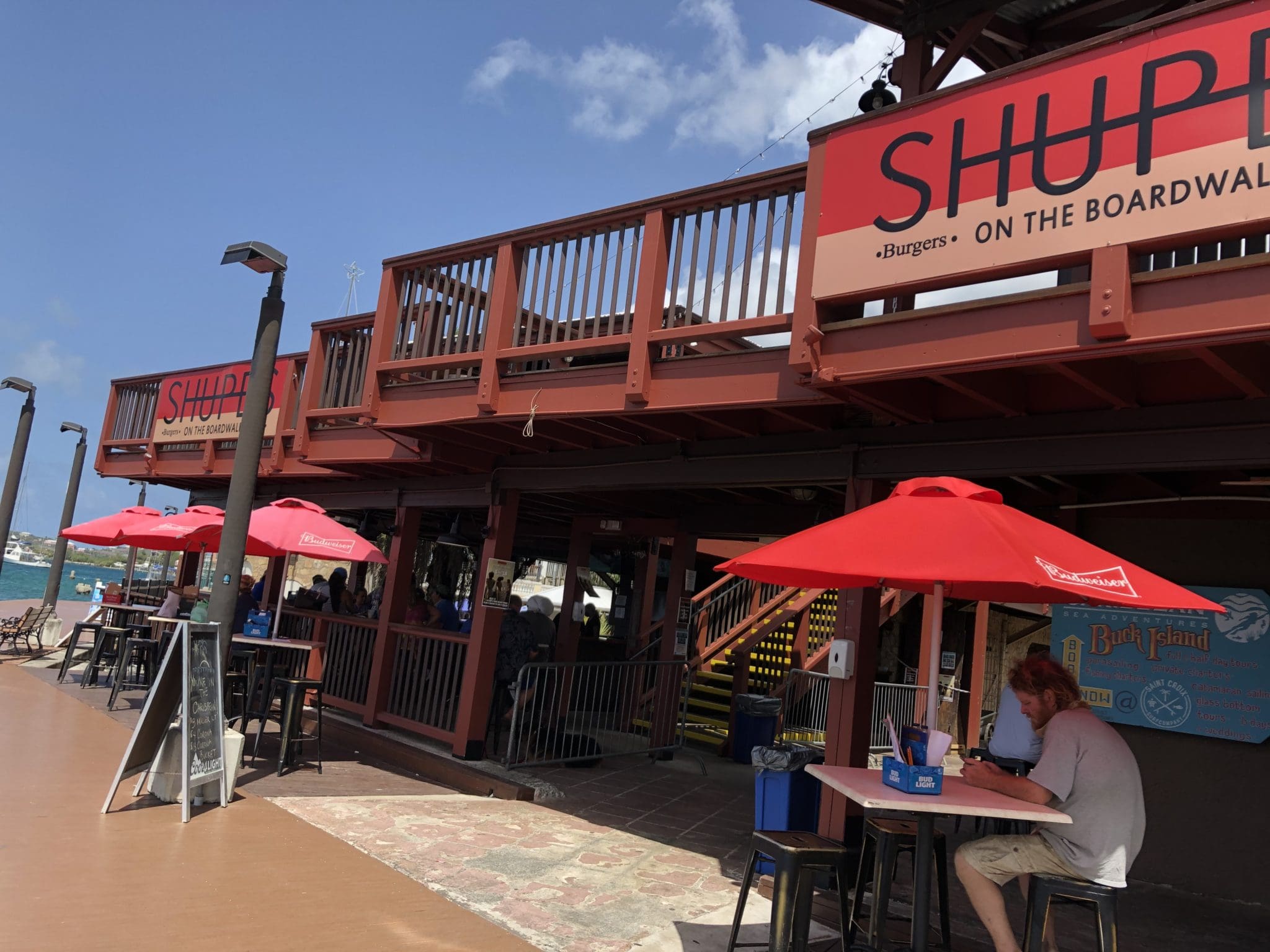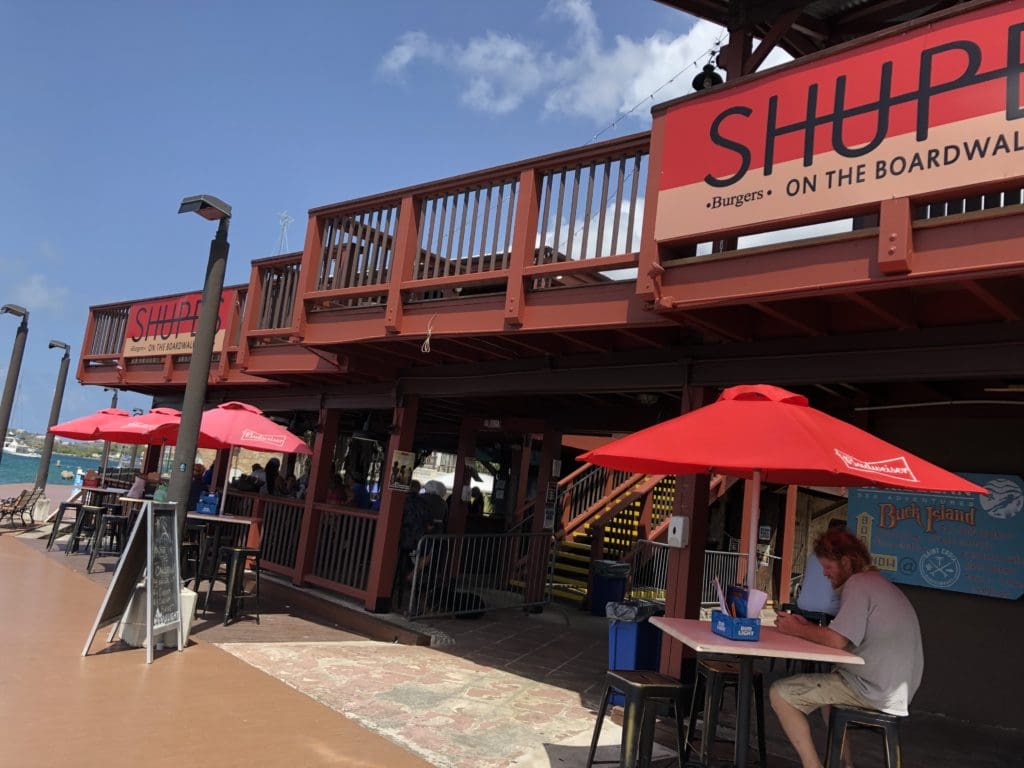 Shupe has already begun renovating the pavilion, which was built in 1966. He plans to replace the 13,000 square foot roof over the next few weeks and eventually replace the sidewalks and install solar panels. He said he would like to cover the walkway and create a shady area for relaxing and dining in the 40,000 square foot pavilion.
Shupe also is working on a marketing plan for "The Pavilion" that includes events to draw people to the area, such as music and art (when there is no longer a need for social distancing).
"I want to create a reason for everybody to come to town, and that it's worth the hassle to find a parking place," he said.
There are three empty storefronts Shupe hopes to fill with businesses that will help create a "busy mall." Currently, there are several eateries, a hair and nail salon, clothing and art stores and a chocolatier.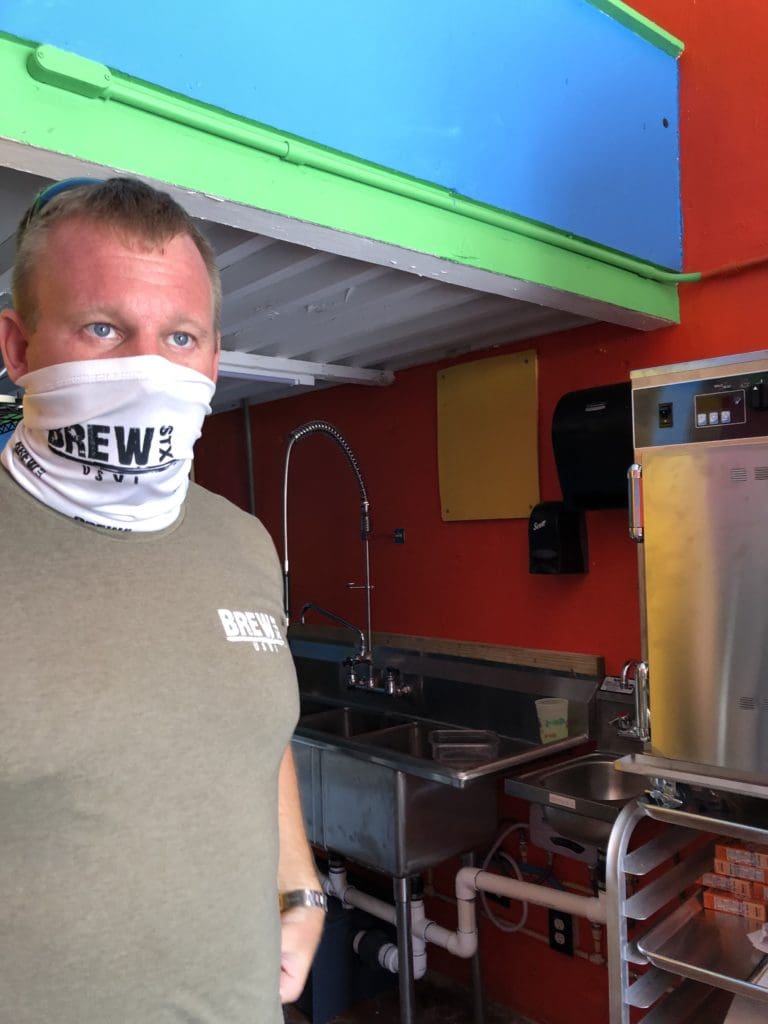 Two new restaurants are preparing to open on the block. Shupe's Dynamite Taco could open as soon as this weekend, serving Mexican fare with handmade tortillas and beers from South of the Border. The chef will use an Alto-Shaam brasserie to cook meat and serve tacos from the 200 square foot kitchen.
The second restaurant, Stone's Throw, will open around the first of next year by Ryan and Michelle Bennett from Chicago. They spent time on St. Croix helping Shupe after Hurricane Maria slammed the island and decided to relocate. An open kitchen will be the focus of the restaurant, with diners able to sit at a bar and watch the chefs at work. Currently, the space – the former Nelthropp & Lowe jewelry store – is floor and ceiling only, but the Bennetts envision a fun, bright, comfortable restaurant.