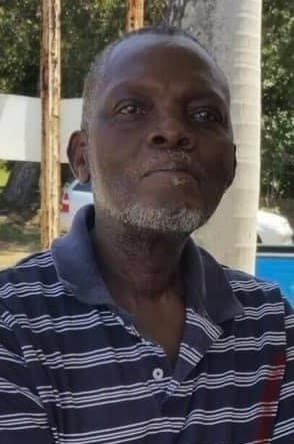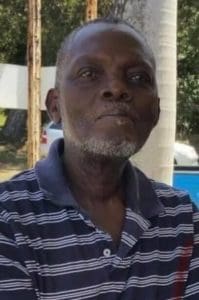 Michael Vallimore Roberts Sr., better known as "Mikey," died on June 16 in Miami, Fla.
He was preceded in death by his parents: Karen Henry-Farrell and Ira Roberts; brother, Gary Ruffin; sons: Marlon and Anthony Roberts; and grandparents: Ann Abramson-Henry and William Henry.
He is survived by his spouse, Melba D.Williams; children: Natarsha Romney, Rachid Simmonds, Abdul Fletcher, Akitha Williams, Shakima Roberts, Michael Roberts Jr., Samantha Roberts, Eugene Roberts, Cheryl Roberts-Jean, Lester Roberts, Marvin Roberts and Shaneka Roberts; adopted children: Clifton Richards, Cymandee Phillips and Larry Williams Jr.; grandchildren: Nelysa Ventura, Akilah Jenkins, Akirah Jenkins, Akayla Williams, Shameka Roberts, Chasity Roker, Laurynn Nibbs, Lauryann Nibbs, Lauryence Nibbs, Bayley Ervin, Ryley Ervin, Marlon Roberts, Charliyah Francios, Madison Roberts, Devaun Emanuel Jr. and DeVaun'te Emanuel; and great-granddaughter, Aeryn K. Joseph.
He is also survived by uncles: Lester Henry Grace, Lloyd Henry and Halvor Henry; aunts: Ingle McGee and Joan Nelson; sister, Debra Ruffins-Gonzales; brothers: Raymond Farrell, Demond Farrell and Tony Ruffins; adopted brothers: Keith Mills and Simeon Williams; in-laws: Darrel Williams, Dale Williams-Elvin, Shenelle Williams-Charles, Marjorie Williams, Delta William-Harris, Erma David, Sherman Williams, Melvin Williams, Larry Williams Sr., Aaron Buntin, Godfrey Cruickshank, Luciano Nibbs, Roylene Gumbs, Orsha Matthews, Stanley Jean, Devaun Emanuel Sr., Grace Henry, Rita Henry and Yvonne Henry, Ed.D.; and extended family: the offspring of the Henry, Roberts, Williams, Farrell, Armstrong, James, Nelson, Acoy, Johannes, Samuel, Schrader, Lenhart, Hendrickson, Edney, Smith, Christian, Nicks, Huggins, Kiture, Cornelius, Lang, Clarke, Andrews, Archibald, Thomas and Peters families.
Other survivors include special cousins: Beverly Williams, Audrey Farrell, Doris Williams, Dr. Claudius Williams, Atty. Dwayne Henry, Denise Henry-Lewis, Denise Richards, Lt. Gov. Vargrave Richards, Atty. Anthony Kiture, Hon. Alexander Moorhead, Riley Irvin and Glenwood "Duceah" Henry; special friends: Antonio Steele, Roy Phillips, Karen Chastinet, Jackey Chastinet, Denise Chastinet, Joylee Chow, Donald Francis, Sen. Novelle Francis, Miguel Soto, Sharon Greenidge Slyvia Sjaou, Tiesha Ballantine, Corliss Nathaniel, Eugene Hanley, Nicole Ross and Ms. Maynard; as well as other relatives, friends and acquaintances too numerous to mention.
Acknowledgments: Sylvia's Place, Chicken Shack, Brunos (Fla.), Estate LaVallee Community, Henry Rohlsen Airport staff of the 1980s, Dr. Romanelli, Dr. Schwartz, University of Miami Hospital, Christus Victor Lutheran Church, Friedensfeld Midland Moravian Church and James Memorial Funeral Home.
As we prepare for the celebration of Mikey's life, we invite family and friends to submit tributes, photos and all other information to tributes.mroberts@gmail.com.
There will be tributes at 10:30 a.m. followed by a funeral service at 11 a.m., Friday, July 17, at Christus Victor Lutheran Church in Estate LaVallee.  Interment will be at the Kingshill Cemetery. The family requests that attendees wear a face mask and adhere to social distancing guidelines.