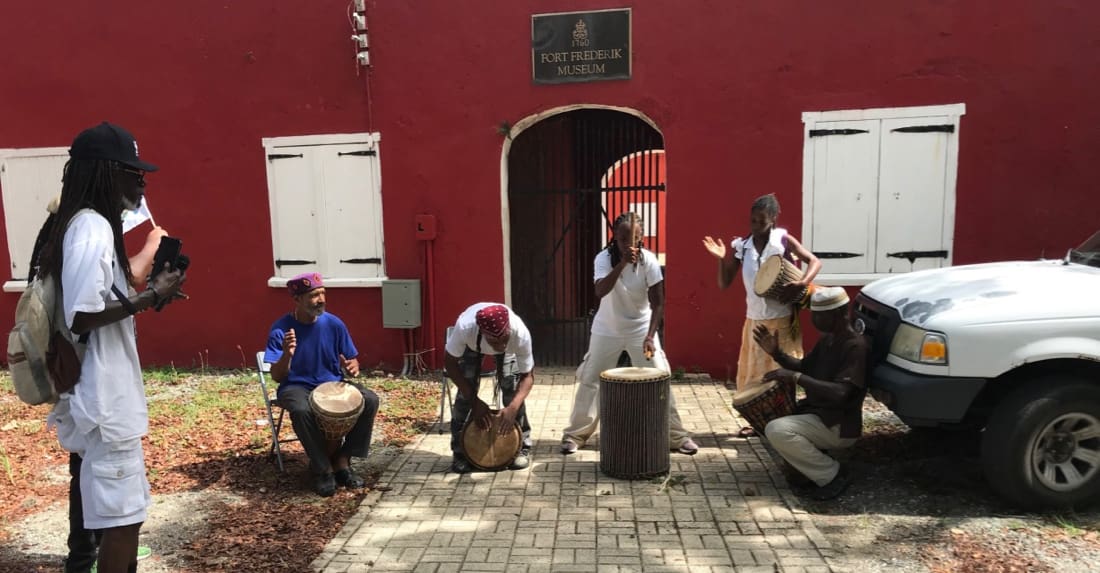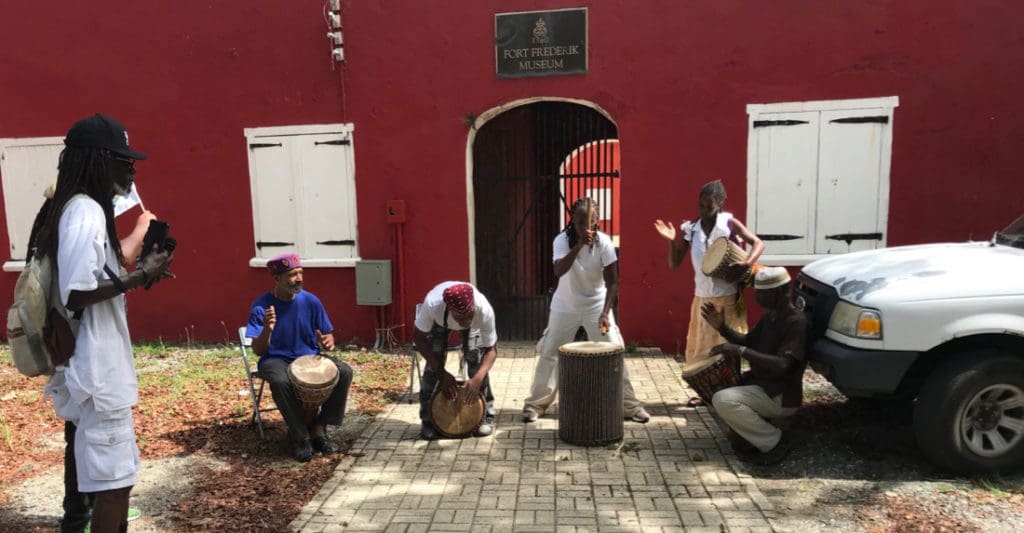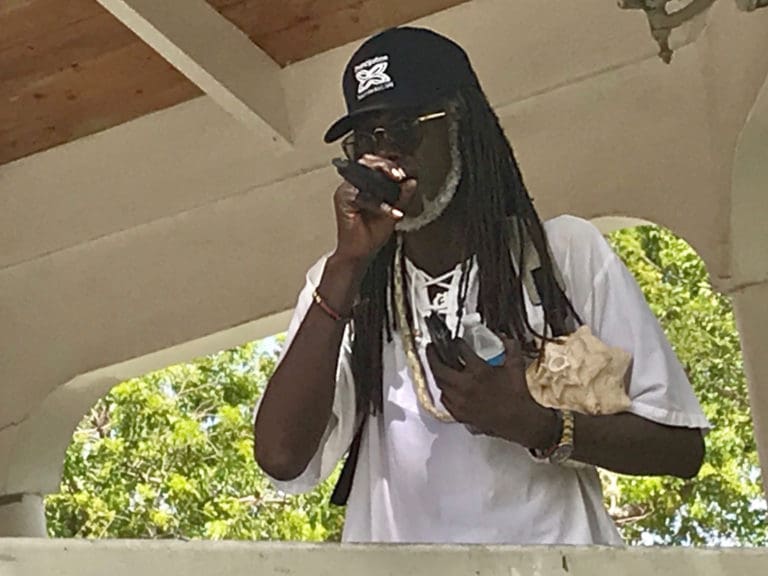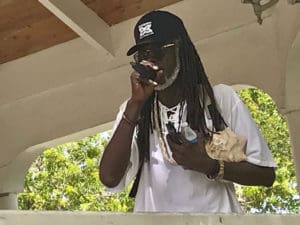 The 20th year of the Emancipation Day "Walk to Freedom" drew a diverse group of more than 100 residents in the Fort-to-Fort trek on July 3.
Participants assembled at Fort Christiansvaern and were on their way at 4 a.m. for the 15.6-mile walk to Fort Frederik.
Positive Nelson, former senator and now commissioner of Agriculture, organized the event to honor the ancestors who were living at the time of July 3, 1848 when the enslaved people followed Moses General Buddhoe Gottlieb and Admiral Martin King and marched on Frederiksted demanding the freedom of the enslaved Africans.
Gov. Von Scholten arrived from St. Thomas and declared, "All unfree in the Danish West Indies are from today free," freeing all enslaved persons in the Danish West Indies from the bonds of chattel.
The freedom was short-lived and plantation owners quickly began devising new regulations. The now free laborers were forced, by law, to sign contracts binding them and their families to the plantations on which they worked. This led to the Fireburn in 1878, and a year later new contracts were written with little to no improvement for the laborers.
Nelson was president of the V.I. Labor Union 20 years ago.
"We let the public know that union representation is beyond the workplace. The union is the entire family. Labor, union, and labor laws are tied to the free Blacks, and a lot of those labor laws were created for the free Blacks. They didn't have the laws to protect them during the time of our ancestors. We now have laws to protect us," he said.
This is what motivated Nelson to start the Freedom Walk. It is the basis for the walk and its evolution through the years, he said.
Nelson sees more people joining the Freedom Walk each year. They're younger, and they're from different ethnic backgrounds.
"Oppression is oppression, and all of us are oppressed by different things," he said.
The strategy is to have people remember, Nelson said. As simple as that is, it's a reminder to put in their hearts and minds to remember that something took place here on their behalf 172 years ago.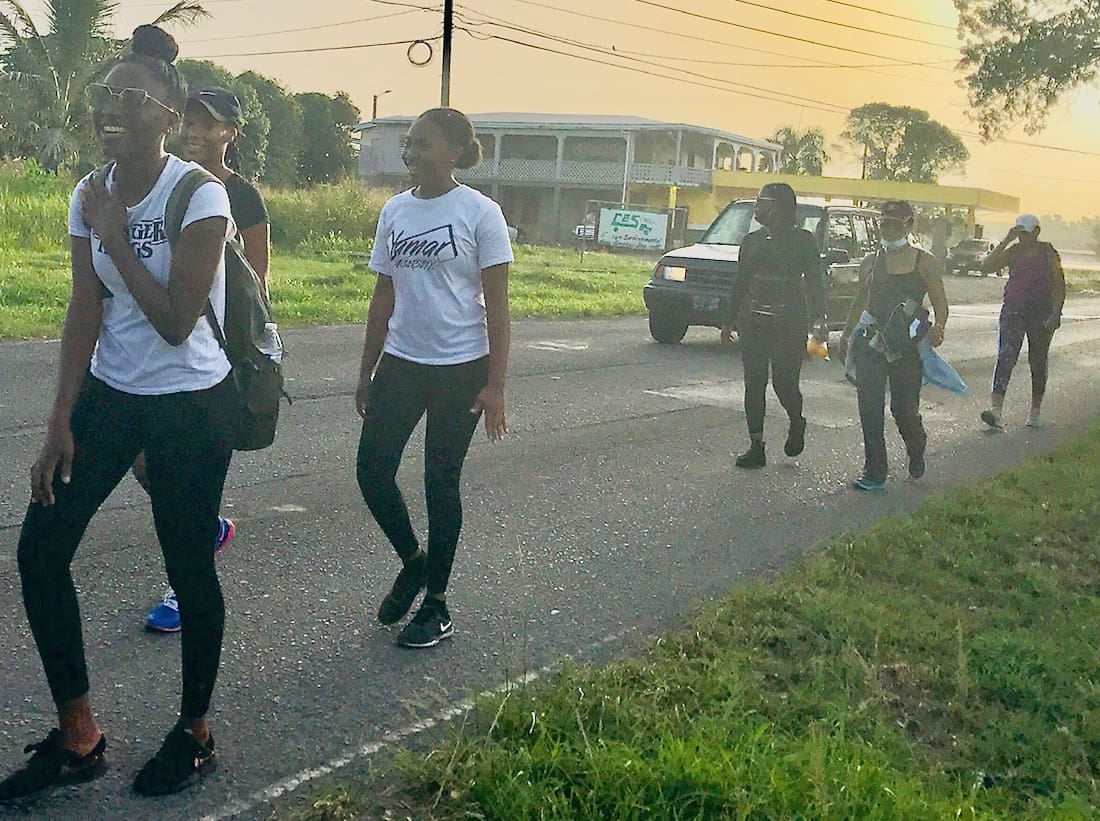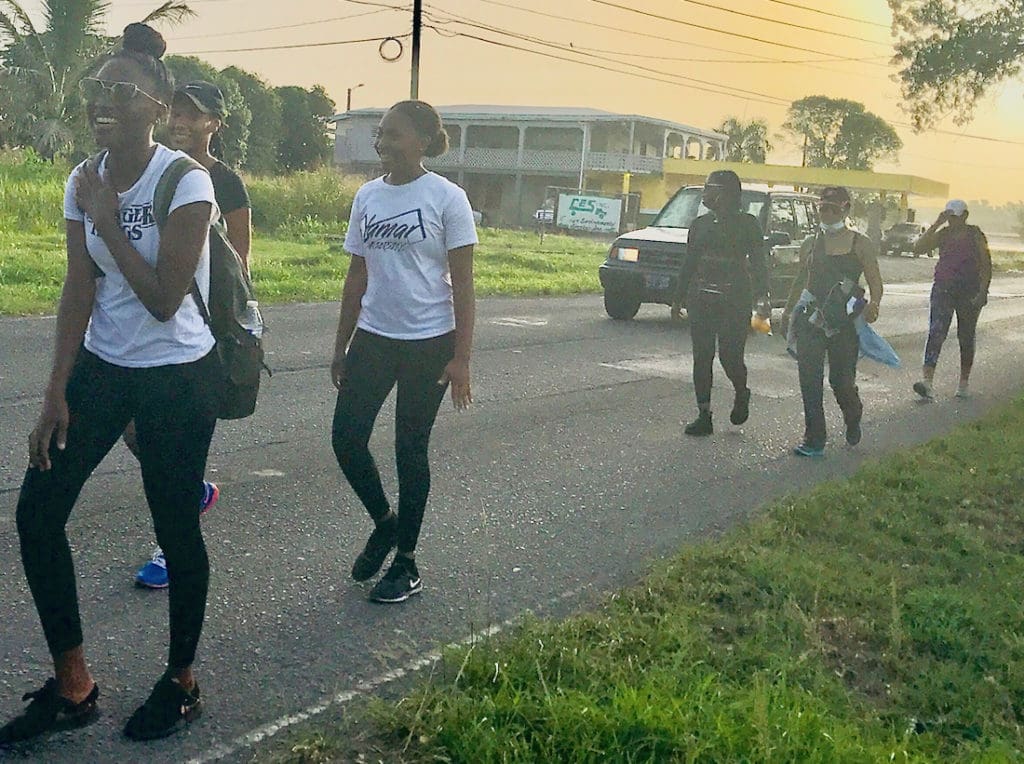 The Freedom Walk on Friday was the culmination of the period June 29 through July 3, declared by Gov. Albert Bryan Jr., as Virgin Islands Freedom Walk and National Caribbean American Heritage Month.
The annual observance is designated for commemorations, recognitions and celebrations for people of Caribbean ancestry in the Virgin Islands, Caribbean Americas and globally to reaffirm the multicultural ties.
Activities had been planned to commemorate and celebrate the proclamation, but most of them are available online due to the COVID-19 pandemic.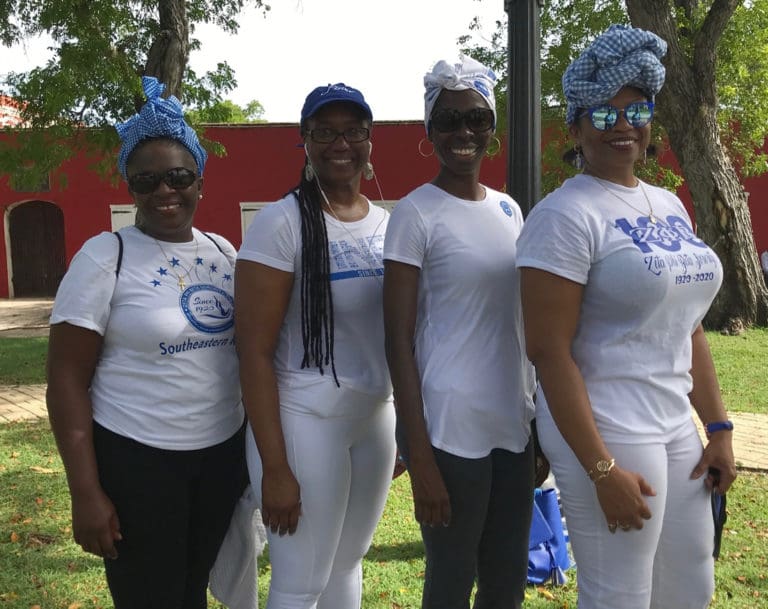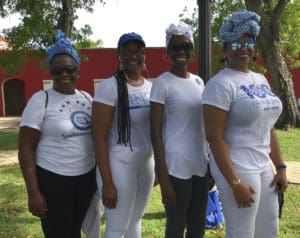 Nelson recalled seeing the African series "Roots" on television when he was a young boy.
"It changed me and gave me a level of consciousness as a Black man," he said. "Kunta Kinte, Chicken George and Kizzy were people in the story whom I felt I knew. It gave me a sense of purpose. The images I saw were so hurtful, yet it gave me hope and the responsibility as a Black man not to let them down."
"That's the message I pass on to the young people of today. We can't let them down because they suffered through it on our behalf."
"I'm here today," Nelson said. "I can do something, and it's so humbling. I'm happy that I can do something to make a difference."