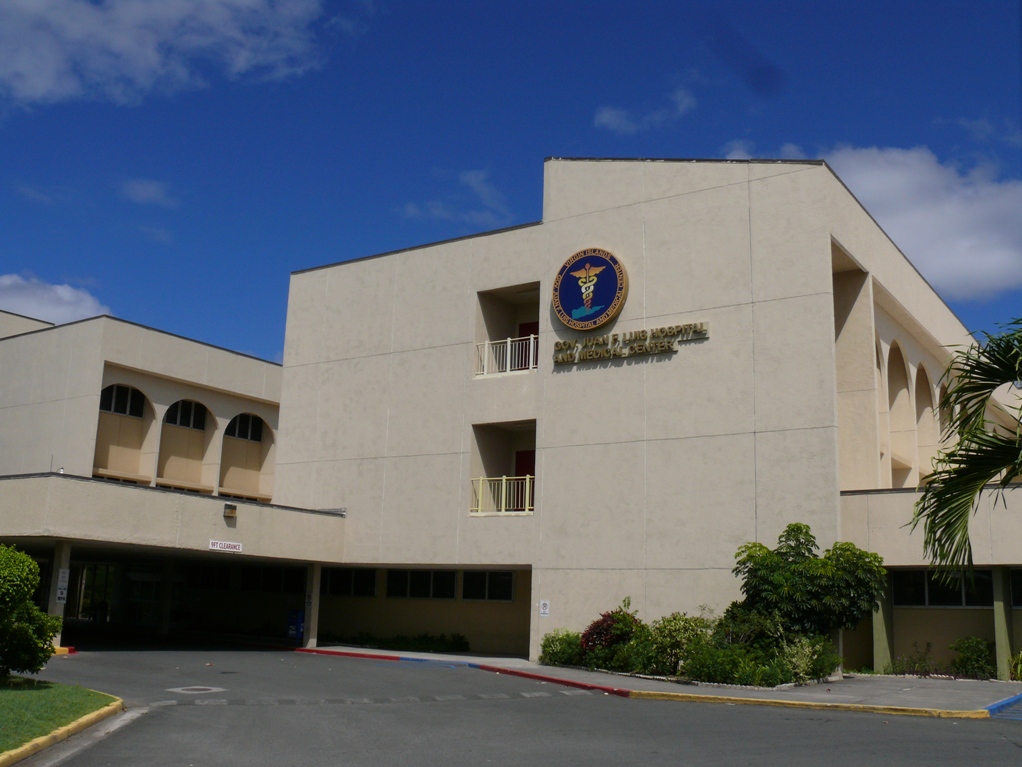 The proposed budget for the Gov. Juan F. Luis Hospital and Medical Center will actually start with the hospital in a $21.1 million hole, because of uncompensated care provided to Virgin Islanders and other budget shortcomings, JFL interim Chief Executive Officer Dyma Williams told the Senate Finance Committee Tuesday.
In presenting the JFL budget, Williams focused on the health care disparity within the federal reimbursement program, the impact of uncompensated care, challenges to the hospital including COVID-19 and the move into a new hardened structure facility.
"From fiscal year 2014 to fiscal year 2020, JFL has experienced a shortfall of $127.3 million due to non-reimbursement of uncompensated care by the Virgin Islands government," Williams said. "Further, the executive budget for fiscal year 2021 has allocated $21.5 million to JFL for a projected $33.2 million in uncompensated care, which is a loss of $12 million to JFL for uninsured patients on the island of St. Croix." (Actually, the proposed allocation is $21.15 million.)
She pointed out that the proposed fiscal year 2021 budget would allocate $21.1 million, creating a budget shortfall of $21.1 million. Without the allotment, the shortfall would exceed $40 million, she added.
Due to COVID-19, JFL's projected revenue for 2020 of $71.1 million has been decreased to $61.6 million. The $9.4 million reduction is "due to COVID and the loss of potential revenue from not moving to JFL North during this fiscal year," Williams said.
During questioning by senators, JFL administrators told the committee the new hardened structure hospital to open next year would require additional staff, including more than 80 nurses and medical professionals for three new operating rooms.
New revenue would be generated by telemedicine, more surgeries and being able to treat patients on St. Croix rather than sending them off-island. Currently, an average of one patient a day is sent away for care, Williams said.
Other steps to improve the financial picture include in-house billing and collection of old invoices, and billing for physician charges when they are incurred. Acting Chief Financial Officer Shenel Moorehead said operating rooms can generate revenue up to $1 million a month. She hopes JFL will earn $2 million between the three steps.
Despite the obvious deficit facing the hospital again next year, none of the senators suggested increasing JFL's allotment above the governor's recommended $21 million. Sen. Kurt Vialet asked if they would be able to pay the additional staff with the added revenue with reduced budget allocation. No one answered the question.
Sen. Donna Frett-Gregory asked Moorehead how the hospital planned to get by with the reduced allotment. Planning ahead and relying on several directors, who have already helped, to find competitive prices. She said she will be conservative, and she downplayed the projected revenue numbers to compensate.
Not all comments by the legislators were positive. Frett-Gregory said 533 is a high number of employees for a hospital the size of JFL, to which Williams answered that "environment of care issues" or condition of the infrastructure was such that it required more maintenance and repairs than a new facility.
Sen. Novelle Francis Jr. said only one active grant seemed "really low for a health care facility." Angeline Ravariere, acting chief operating officer, said others have been applied for.
At the end of the hearing, responding to a question from Vialet about funding in case the hospital incurs judgments, JFL's chief legal counsel, Chivonne Thomas, answered "$1.7 million would be appreciated."
Several senators questioned the "interim" titles for Williams and Moorehead, and Sen. Marvin Blyden said he "was pleased with all the responses." Vialet explained to Sen. Oakland Benta the reason permanent administrators have not been hired.
"We don't have a St. Croix board. We don't have a St. Thomas board. All decisions are made by the territorial board which creates issues. We had Dr. Wheatley for seven years, and St. Croix had seven administrators in seven years," Vialet said. "Finally, we have a CFO on top of the game. Hopefully, we can influence the territorial board to make a decision."
Senators present at Tuesday's session were Sens. Vialet, Benta, Dwayne Degraff, Blyden, Janelle Sarauw, Francis and Frett-Gregory, and Sen. Stedman Hodge Jr. joined mid-afternoon.