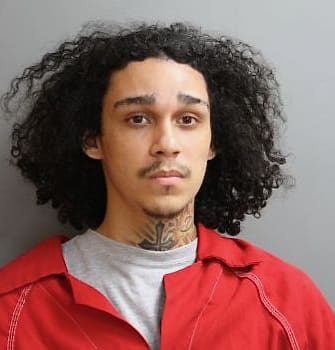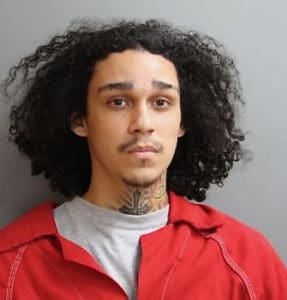 The V.I. Police Department is seeking Manuel Davis Melendez who they consider a suspect in a shooting that led one man to be treated for a gunshot wound Monday night.
According to police, at about 9:44 p.m. June 29, the 911 emergency call center received notification of shots fired in the Ruby M. Rouss Housing Community.
Officers traveled to the area where they were told of a gunshot victim in the vicinity of the nearby Seaborne Airlines terminal. The preliminary investigation revealed the victim was being chased and shot at by a suspect, and the victim ran towards the terminal to seek shelter from the attack. The victim, whose name was not released by police, received a gunshot wound to his left leg and was transported to the Gov. Juan F. Luis Hospital via ambulance for treatment.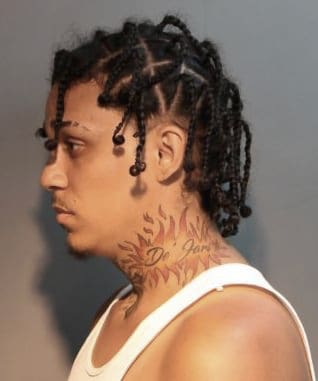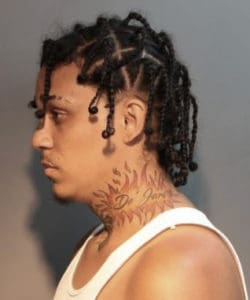 The police identified Melendez, also known as "Matatan," as the suspect in the case. Melendez is a Hispanic male with long black hair kept in braids or ponytails. He stands between 5 feet 7 inches and 5 feet 9 inches tall and weighs 165 pounds. Melendez has multiple tattoos; the most prominent is a cross tattoo on the center of his neck, a tattoo that reads "De'Jari" surrounded by orange flames to the left side of his neck, a tattoo that reads "Manuel" on his left forearm, a dice with stars and flames tattoo on top of his left hand and a tattoo that reads "RIP Elvis" on the top of his right hand.
He is known to frequent Williams Delight, Old Fredensborg and Ruby Rouss Apartments. According to police, Melendez is considered dangerous.
Police urged anyone who knows of Melendez's whereabouts or has information about this incident to contact police by calling 911, the Crime Tip Line at 340-778-4950 or the anonymous tip service, Crime Stoppers USVI, at 1-800-222-8477.