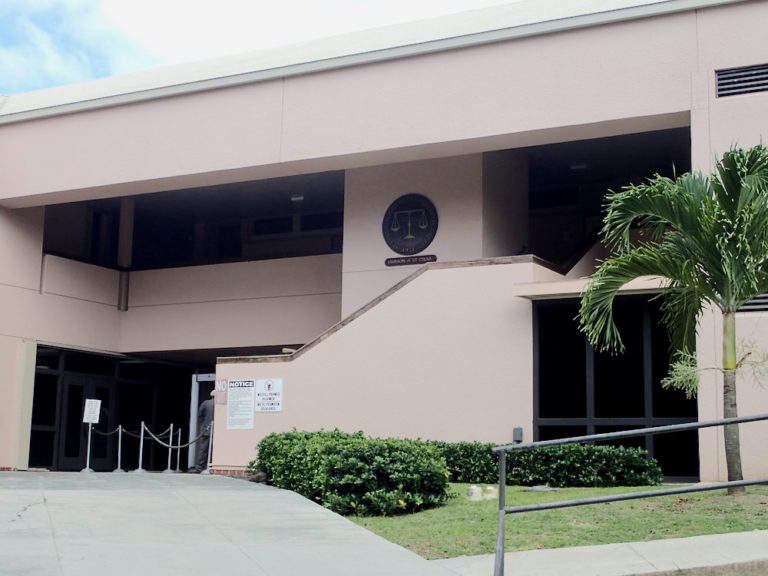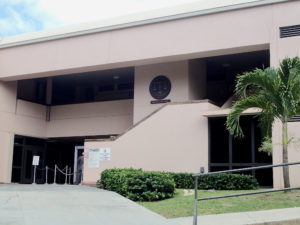 A visit by a health inspector to a St. Croix bar over the weekend turned into a violent confrontation fueled by alcohol and racial epithets. Two people were arrested and charged with assaulting the Health Department's director for environmental health.
According to court documents, the incident began when Environmental Health Chief Wanson Harris walked into the Spratnet Beach Bar on Saturday and cited staff members for not wearing face coverings.
One worker at the open-air bar was also cited for not producing a health card on demand.
Bar patrons identified as Nathalie Hollins and James Bildahl were arrested and charged with punching, kicking and spitting on Harris. Hollins also allegedly threw a beer in the inspector's face while telling him to, "get your black ass from here."
The defendants appeared Monday before Superior Court Magistrate Judge Ernest Morris Jr. at an advice of rights hearing, where the charges were changed from third-degree assault to aggravated assault and battery.
Bars and restaurants in the territory were ordered closed by Gov. Albert Bryan Jr. as part of a health emergency order issued on March 13 in response to the spread of COVID-19, the disease caused by the novel coronavirus. Restrictions were eased by the chief executive, effective May 26, on the condition that bar and food service staff wear face coverings.
The inspector's account, filed with Superior Court, described a belligerent and painful encounter that started with a conversation between the bartender – a former police supervisor – and Harris. A court clerk said the name of the bartender was omitted from the report, as was the name of the bar's owner, who Harris named after he contacted him by phone to report the violations at the place of business.
The inspector said he identified himself as a law enforcement officer working with the Department of Health. Hollins allegedly got involved after the inspector said the bartender engaged patrons. Harris described them as witnesses.
According to the report, the bartender "then engaged customers at the bar who became irate and started making racial remarks by calling me a 'black monkey.' A Caucasian female individual then approached and threw what appeared to be her beer in my face while yelling 'Get your black ass from here!'" Harris said.
"I then advised the woman she was under arrest for assault."
Attempts to take the alleged assailant into custody escalated into a physical confrontation. That's when Harris said Bildahl stepped in, telling him, "You are not going with her."
Involvement by a third person allegedly resulted in fisticuffs and kicks to the inspector's groin.
Hollins was eventually subdued and transported to the Wilbur Francis Police Command where she was charged and placed on $25,000 bail. She was also charged with throwing body fluid at a person, interfering with an officer discharging his duty and a hate-motivated crime.
Police were able to locate Bildahl the following day at a bar called the Landing. He was arrested and charged with third-degree assault and placed on $25,000 bail. Unable to make bail, the defendant was remanded.
Hollins and Bildahl were ordered to appear for arraignment on July 15. After making an initial court appearance, their bail was reduced to $1,000 for Bildahl and $7,500 for Hollins.