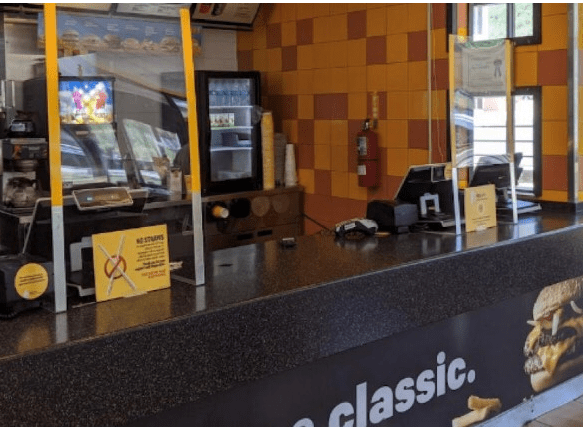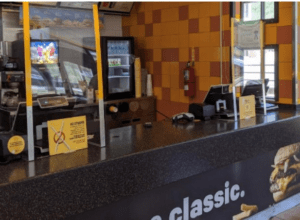 Following Gov. Albert Bryan Jr.'s executive order and V.I. Department of Health guidelines for opening restaurant dining rooms and welcoming tourists, Arcos Dorados, managers of the McDonald's franchise in the Virgin Islands, has opened its indoor dining area to allow up to 50 percent seating capacity for customers.
Under their "McSafe" concept, the company has conducted an educational campaign internally and externally, highlighting various safety modifications focused on its employees and consumers.
The three-pillared campaign advises careful and conscious contact, respect of social distance, and intensified cleanliness and hygiene. The campaign includes signage to guide customers regarding the measures to follow in restaurants and in outdoor areas, around service counters and in the lobby.
McSafe's comprehensively implemented measures in all restaurants include:
Providing customer service with limited contact, encouraging electronic payment, installation of acrylic guards at the drive-thru service windows and the use of masks and gloves by all employees. Any personnel working in direct contact with customers will wear protective masks. In addition, personnel reserve the right to take a customer's temperature when entering the restaurant for the safety of staff and other patrons.
Intensifying cleanup, increasing the frequency of handwashing for the employees, additional employee training on proper hygiene practices, and frequent cleaning of common areas, kitchens and equipment. Disinfectant gel dispensers have been placed in various areas throughout the restaurant.
Promoting social distance. Reducing kitchen work teams, processes with suppliers, distance in customer lines to order and collect food, spaces established at tables, and limiting customers inside the restaurant to no more than 50 percent at all times.
"Since the beginning of the pandemic, we at McDonald's have been taking all necessary measures to continue offering the highest industry standards of food safety, cleanliness and hygiene. We are taking all necessary measures to make sure that our employees and customers feel calm and safe and enjoy their experience at McDonald's," said Marisol Vega, managing director of Arcos Dorados Puerto Rico and the Virgin Islands.
website: www.arcosdorados.com