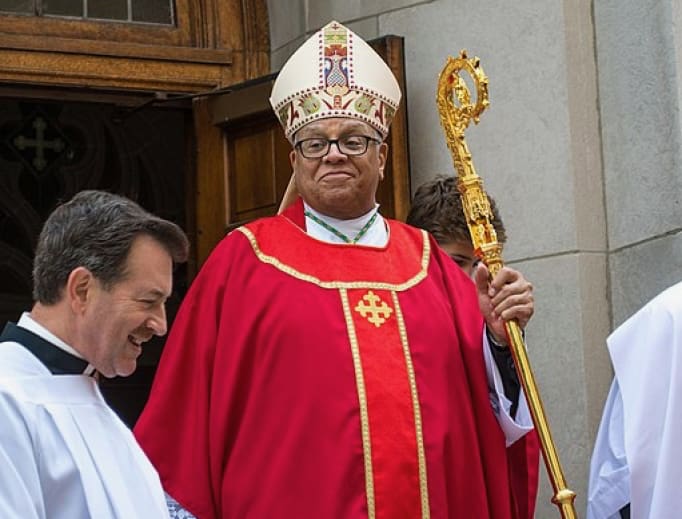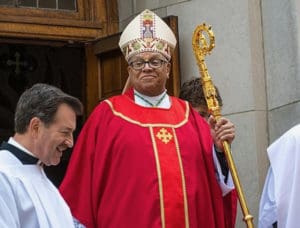 News of the death of Bishop George V. Murry on Friday morning spread quickly through the U.S. Virgin Islands, where he served as the leader of the Catholic Diocese from 1998 to 2007.
He left the territory in 2007 when he was appointed bishop of Youngstown, Ohio. He served there until his death, although he had recently requested retirement because of ill health. He had battled leukemia for two years.
"He never lost his interest in the welfare of the Virgin Islands," said his successor in the territory, Bishop Herbert Bevard.
The two men did not know each other before Bevard came to St. Thomas, but made it a point to spend some time together every year at the U.S. Conference of Bishops annual meeting. Murry would always ask about people and events in the territory, Bevard said.
"He did a very good job with the administration of the diocese," Bevard said. "It was not always easy" because the diocese faced financial difficulties.
Murry was "very intellectual and very intelligent," Bevard said. "He was highly respected by the other bishops of the country."
A member of the Jesuit order, Murry held a masters degree in divinity from the Jesuit School of Theology and a doctorate in American cultural history from George Washington University in Washington, D. C.
He was a prominent member of the U.S. Conference of Bishops where, most recently, he served as chairman of the Committee on Catholic Education and chairman of the Ad Hoc Committee Against Racism.
His tenure in the Virgin Islands began as a "coadjutor" bishop, along with Bishop Elliot Thomas, but a year later Thomas became bishop-emeritus. Before his appointment to the Virgin Islands, Murry was auxiliary bishop of Chicago.
Several people who worked with Murry during his time in the territory remembered him for his dedication and for his steady hand.
"I was fortunate to begin my work at Catholic Charities under the leadership of Bishop Murry," said Michael Akin, former director of the organization. "He was a great champion of its work in the Virgin Islands and offered invaluable guidance and encouragement. His ability to move easily within the greater V.I. community brought needed attention and resources for our work. He did so with intelligence and a terrific sense of humor."
Steve Olive, who serves as master of ceremonies for the diocese, worked closely with Murry managing major ecclesiastical events such as ordinations and Christmas celebrations.
"He was extremely organized," Olive said. "Very precise, very bright, very, very bright."
The two developed a friendship over frequent lunches and maintained ties after Murry was in Youngstown.
Olive said something compelled him to reach out to Murry Friday morning.
"I texted him at 7:59 a.m." he said. An hour or so later, he learned of Murry's passing. "We were basically in tune with each other."
A private funeral Mass will be celebrated at 1 p.m. June 12 at the Cathedral of Columba in Youngstown.  It will be televised and live-streamed on Ohio television station WKBN.com, beginning at 12:30 p.m.