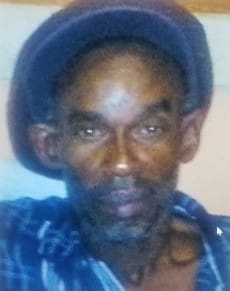 Deweese Gumbs, also known as "Booby-Weese," of Estate Work and Rest died on May 12. He was 63 years old.
He is survived by his spouse, Naomi Gumbs; daughters: Moneese Gumbs-McIntosh, Shevonne Gumbs and Janelle Gumbs; adopted daughters: Shonka Maxwell, Triffany Mingo, Adrianne Walcott, Andrea Mingo, Jenna McIntosh, Jaynae Williams, Trisha Williams and Sheronat Mills; sons: Deweese Gumbs Jr., John Joel Gumbs and Rakeem Gumbs; adopted sons: Michael and Avery Hurst, Dennis Matthew, Kenroy Biggie Vidale, Alexander Nieves, Juan Sosa Ayala, Gunnel Nelly Busher and Ray Stevens; grandchildren: Kiara Magras, Kayanese Browne, Malia McIntosh and Qua'Dir Gumbs; sister, Marva Gumbs-Jennings; and brothers: Glenford Gumbs and Russell Gumbs.
He is also survived by nieces: Nyra, Syniaya and Michelle Gumbs; nephews: Oronde and Michael Gumbs, Nattile Stanley and Malik Maxwell; great nieces: Khalieyah Tang Yuk and Naliiayah Meade; great nephew, Khaliem Tang Yuk; aunts: Brenda Obiorah and Jean Carty; uncle, Greg Carty; daughter-in-law, Shenice Joseph; sons-in-law: Andre McIntosh and Karl Browne; brothers-in-law: Errol Jennings and Gabriel Richards; sisters-in-law: Georgina Rhymer-Gumbs, Annette Isaac, Judy Harrington and Ina Allick; godmother, Lila Lindquist; god-sisters: Kathy Ruan and Barbara Warren; godbrother, Akeem "Shadow" Gumbs; and godchildren: Nattilia Stanley and Kanaldin Mitchell.
Other survivors include special friends: George Coach Rojas, Luis Kimba Lindquist, Shamba Smith, Henry "Lasiba" Knight, Harrold "Butch" Brawitt, Andre Sankitts, Leo "Lion" Jackson, Winston Hashma Phillips, Thaeen Phillips, Arthur Stanley, Raymond "Mash" McIntosh, Adolofo Lopez, Melvin Macarro, Mikey Rhymer, Randell Magras, Johnny Clenence, Randy Tutien, Asheem Josiah, Navetta Webster, Patricia Christians, the Evans family, Michelle Messer and family, Tadius Stevens, Cheryl McIntosh, and the Webster, Seales, Ogarro, Lesters, Illidge, Gumbs, Carty, Richardson, Hyliger, Claxton, Knight and Brannigan families, and Michelle Messer and family; as well as other relatives and friends too numerous to mention.
A Celebration of Life will be held on Saturday, June 6, by the vacant lot north of the Chicken Shack. The viewing will take place at 9 a.m. followed by a service beginning at 11 a.m. Tents will be erected. Interment will follow at Kingshill Cemetery.
The family respectfully requests that attendees wear a face mask and adhere to the social distancing requirements.