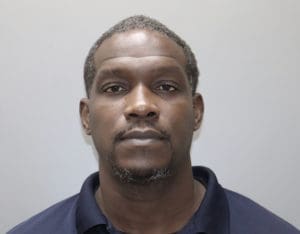 At about 8:04 a.m. Monday, the V.I. Police Department arrested Tremain Maynard, age 44 of Lilliendahl and Marienhoj, and charged him with third-degree assault/domestic violence.
According to police, Maynard is suspected of assaulting his girlfriend with a firearm, causing visible injuries that required treatment Friday at the Schneider Hospital.
Maynard was not offered bail, in accordance with the territory's domestic violence laws. He was turned over to the custody of the Bureau of Corrections pending his advice of rights hearing.