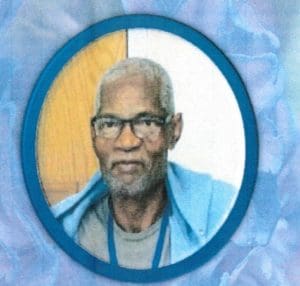 Douglas McArthur Willock Sr., also known as "Paps," "Softy" or "Plumber Willock," died on May 10 in Philadelphia, Penn.
He was preceded in death by his father, Frank Willock; daughter, Brenda Willock "Little Brenda;" brothers: Lenard Willock and Henry Willock; and sisters: Veronica Joseph-Willock and Brendalyn Willock Maynard "Big Brenda."
He is survived by his mother, Hilda Ethlyn Green Willock; and children: Karen Baptist, Barbara Willock, Arlene Willock, Alvin Willock, Darwayne Willock, Danisia Willock, Wendy-Ann Frazier, Douglas Willock Jr., David Willock, Darnell Willock, Danielle Willock, Susanna Willock and Sean Willock.
More survivors include grandchildren: Akeem Edwards, Akeia Marajah, Arin Lebrun,  Joshua Lebrun, Denisha Solomon, Akia D. Willock, Ariah D. Willock, Aquille D. Willock, Kayla Carr, Ajayo J. Willock, Nydrell David Jr., Joshua Sergeant, Jashaun Sergeant, John Gilbert, Arianna L. Frazier, Aniyah N. Frazier, D'Zahriee Willock, Deja'Nay Willock, D'Mauri Willock, D'Lahnie Willock, Adjani J. Willock, Aubriana N. Willock, Giovanni Willock and Zenobia Willock.
He is also survived by great-grandchildren: Akeia Marajah, Tyree Bloise, Raniya Haughton, Aleah J. Grear, Cairo David and Chozen David; sisters: Helena Willock Osborne, Curletta Joseph-Willock and Georgina Willock; brothers: Solomon Willock, Pete Willock, Alphur Willock and Omegga Willock; and nieces and nephews: Henry "Junie " Willock, Peter Willock, Rochell Osborne, Roxann Joseph, Kelly-Ann Joseph, Reann Joseph, Glenda Willock, Orville Osborne and Yuhan Joseph.
Other survivors include cousins and other relatives: Richie Willock, Nadine Parker, Vernie Harris, Latoya Lorde,  Masha Willock, Claudia Morrissey, Charlesworth Willock, Cynthia Peters, Tyrone Willock, Darolyn Willock, Neta Brown, Lyra Tonge, Marlon Martin, Arthur "Egbert" Willock, Laurie-Ann Challenger, Nichy Millet, Llynda Morrissey, Allenton Willock, Cynthia Stewart-Joseph, Hassawn Lorde, Linda Pryce and Estalyn Walwyn; close friends: Leon Connell, Bassie Johannes, Rudy O'Reilly, Orville O'Reilly and Garry; as well as many other family and friends too numerous to mention.
A funeral service will be held at 9:30 a.m., Friday, June 5, at Kingshill Cemetery. The family respectfully requests that attendees wear a face mask and adhere to the social distancing requirements.
Thank you for your blessings and prayers during this time.