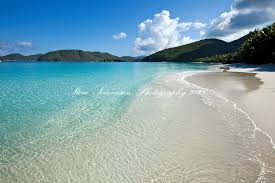 Virgin Islands National Park (VINP) on St. John has expanded its water quality testing program to assess fecal coliform bacteria within key boat mooring areas of the park and within
Hurricane Hole in V.I. Coral Reef National Monument.
Week Five (collection date May 12) Recreational Water Testing Results:
Virgin Islands National Park Southshore mooring fields
Francis – safe
Maho – safe
Cinnamon – safe
Trunk – safe
Hawksnest – safe
Caneel – safe
Honeymoon – safe
Great Lameshur – safe
Little Lameshur – safe
Saltpond – safe
V.I. Coral Reef National Monument Hurricane Hole
Borck Creek – safe
Water Creek – safe
Otter Creek – safe
Princess Bay – safe
The COVID-19 pandemic has resulted in use changes in park bays where many vessels are permitted to moor for extended periods. For many years park staff have monitored fecal coliform bacteria levels monthly at Maho, Hawksnest and Trunk Bay beaches in accordance with Environmental Protection Agency (EPA) recreational water quality standards.
The monitoring frequency at these areas was increased on April 13 to weekly sample collection.
The monitoring program was also expanded April 13 to include randomized sample collection at eight additional locations in the park and in the Hurricane Hole part of the monument. Water samples are analyzed by an EPA- and state-certified lab on St. Thomas. The previous and new sites encompass about 90 percent of the boat mooring areas in the park.
Weekly samples provide a general indicator for discharges of fecal coliform bacteria, and collection sites are randomized within each bay. Based on water quality test results from
samples collected and analyzed the past few weeks, the bays and beaches within the park and in the monument, the bays of Hurricane Hole, and the monument portion of Hurricane Hole were safe for swimming and other activities at the time of collection.
The results from the previous three weeks are well below EPA threshold limits for recreational water and are consistent with baseline values the park has collected for several years.
The expanded water sampling sites and frequency will continue while the territory is under a state of emergency. Questions or comments can be sent to Thomas_Kelley@nps.gov.