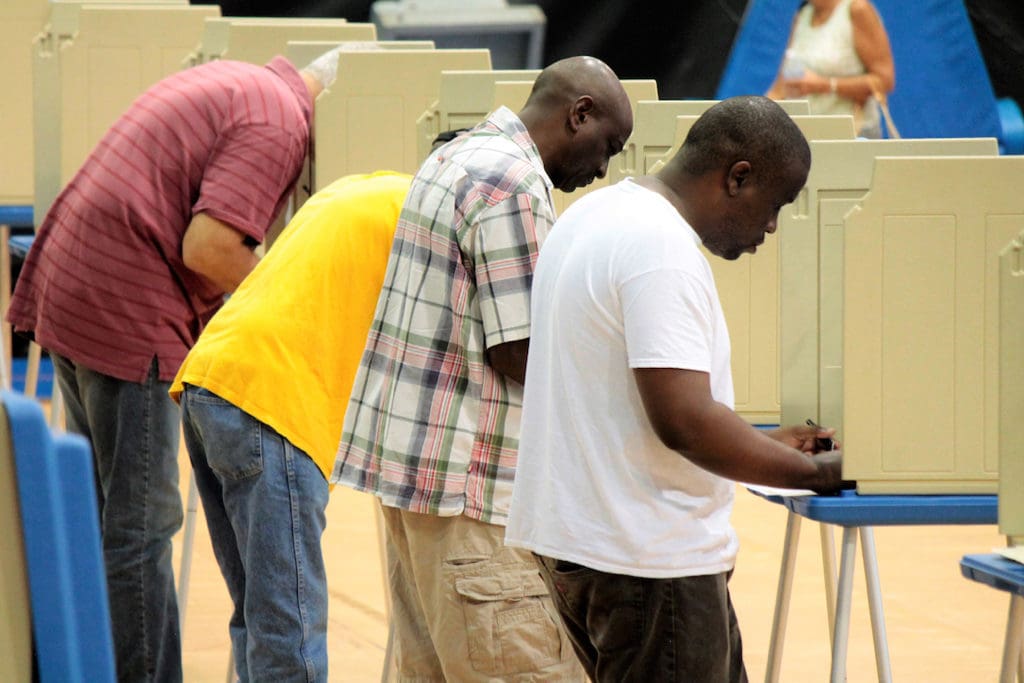 The tradition of political candidates casting lots to see what position they will get on the ballot has often attracted attention in the territory. Candidates believe that a top space on the ballot can mean the difference between winning and losing. A look back at the 2018 primary does not give much credence to that theory; most of the winners of the top spots on the ballot came out losers in the election.
Members of the Board of Elections learned Thursday casting of lots by candidates is another victim of COVID-19. Caroline Fawkes, supervisor of the election system, told the board that due to social distance precautions staff members will pull the lots for positions.
Candidates might not be present during the pulling of lots, but they will be able to watch it being streamed live, according to Fawkes. It will be done on Friday, May 29, at 5:30 p.m.
Forty-seven residents will be vying for an office in the St. John/St. Thomas District and 43 on St. Croix. Primary elections generally have a low turnout. Fawkes reported that for the St. John/St. Thomas District 4,375 paper ballots and 600 absentee ballots were ordered. The order for St. Croix was 4,690 paper ballots and 400 absentee ballots. Anyone who requests an absentee ballot this year can vote by mail. On June 2 candidates for the primary on Aug. 1 will be certified and ballot preparation will begin.
During the meeting the board discussed and approved several projects to be funded through two grants using Help America Vote Act (HAVA) funds. Each grant is for $600,000. One grant specifies that the money must be spent this calendar year. It covers issues only where the Delegate to Congress election is concerned.
Fawkes said some of the funds would be used for the retrofitting of Elections offices due to COVID-19. The work includes installing Plexiglass in work areas, increasing janitorial services to daily and the continuous purchasing of personal protective equipment.
The grants are coming at an opportune time, Board Chairman Raymond Williams said. Because of the government's decline in revenues this year, the board's budget is being cut from $140,000 to $126,000.
Fawkes reported her office would remain closed to the public until May 29.
Fawkes said a letter has been sent to the commissioner of education requesting the use of schools as early voting centers. The schools to be used would be Lockhart Elementary, Charlotte Amalie High School, St. Croix Educational Complex or Central High School. Fawkes said she has received no response yet.
Williams read a letter from a resident whose nomination papers were not accepted at the Board of Elections office because he was turning them in one hour and 15 minutes after deadline. The board voted to confirm Fawkes' decision to not accept the papers.
The board also voted to waive its policy against teleconferencing for the duration of the pandemic.