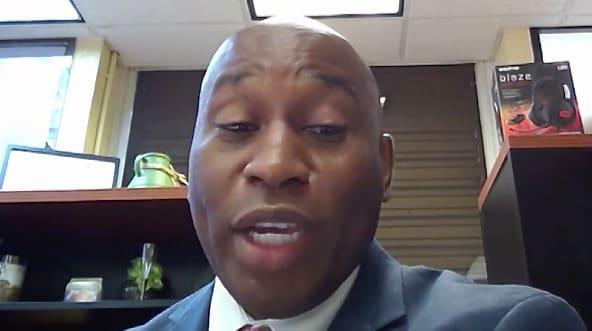 Contractors and workers who helped Virgin Islanders rebuild homes after the 2017 hurricanes and have waited months, or years, for payment should be fully paid for "hard" construction costs in the next few weeks, V.I. Housing Finance Authority Executive Director Daryl Griffith told senators this week.
But "soft" costs, such as housing for the construction workers, are still being pored over by federal officials and will take longer, he told the Senate Committee of the Whole last week.
Swarms of contractors and subcontractors came to work in the territory after the storm, lured by the prospect of jobs paid through federally funded disaster relief. But long delays in processing those payments, as Federal Emergency Management Agency officials ensure the work was completed and done according to federal requirements, at costs they agreed to, has left some workers high and dry and without a paycheck.
Long chains of subcontractors with murky relationships to one another and company's differing levels of ability or willingness to pay workers up front before receiving federal reimbursement have also played a role.
In September 2019, the entire Louisiana congressional delegation wrote to Gov. Albert Bryan Jr., pleading for action toward paying that state's contractors.
As of November, the territory still owed hundreds of millions of dollars. Some contractors placed contractor liens on homeowners; a long-established legal path for contractors to press for payment for home repairs and renovations. But in this case, the homeowners were disaster victims who did not contract to pay for the work themselves and were merely accepting disaster assistance. This led to controversial V.I. legislation banning these liens for government-sponsored repairs, signed into law in January. Contractors opposed the law.
Senate President Novelle Francis Jr. (D-STX) pressed Griffith about the funds, saying "people are losing faith in us as a government to make sure we make them whole."
Griffith said the Housing Finance Authority has submitted invoices for $442 million to FEMA for these housing repair expenses, of which $330.2 million has already been paid. He said AECOM was paid $236.5 million, APTIM $67.8 million and the territory's consultant firm Witt O'Brien has been paid $25.9 million. All remaining invoices, totaling $336 million, are projected to be submitted to FEMA by the end of this month, he said.
He said 100 percent of the invoices for actual construction work have been submitted and FEMA is processing those right now.
"We estimate by end of this month all hard construction will be costs paid," Griffith said.
"That means everyone who was on the roof, fixing the roof, those types of costs, will be paid. What is going to take longer are the soft costs," such as lodging, food and travel, he said.
"But for the contractors who actually worked on the houses, they are going to be made whole shortly for the actual hard construction work," Griffith reiterated.
Griffith said FEMA is "taking a much longer time to review" payments for soft costs, partly because there "is an enormous amount of data" and "they are taking a close eye in terms of cost reasonableness."
"That is going to take a bit longer unfortunately. … It has been too long for those contractors to get paid," he said.
Francis asked if it was possible to pay agreed costs now, then go back later to rectify remaining balances in areas of contention.
"FEMA has not agreed to that. … Our team is always ready to sit with them and discuss this point but so far they have not agreed," Griffith said.
"Any pressure you can put on FEMA to help us review invoices faster would be greatly appreciated," Griffith said.
All 15 senators were present for the oversight hearing. No votes were taken.
According to FEMA spokesman Eric Adams, for both the hard and soft costs, FEMA has obligated $511 million for ultimate release and $259 million is approved and has been already drawn down by the territory.
Asked what the source of delay is, and whether there are any major obstacles beyond simply processing time, Adams said in an email that "documentation reviews are ongoing."
Asked whether "cost reasonableness" was a factor or in dispute, he said "FEMA must determine cost reasonableness for all submitted costs. This is part of the normal eligibly review process."
Adams did not offer a time frame for the document reviews.
"Timing for reviewing documentation is dependent on receiving complete construction documentation from the Applicant for each STEP home," he said in an email.
"Eligible project management costs are dependent on eligible construction costs. Once complete construction documentation is received and reviewed, the review of project management costs will be completed," he said.