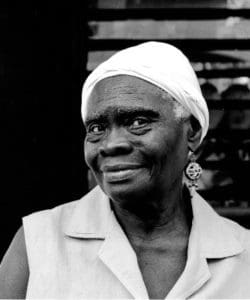 Maria Ash, also known as "Marie," of Estate Glynn died on Wednesday, Feb. 26, at Governor Juan Luis Hospital, St. Croix, Virgin Islands, at the age of 81.  She was born on March 21, 1938, in Trinidad.
She was preceded in death by her mother, Vivian (also known as Thelma) Hercules and father, John Semper.
She was married to the late Clyde Ash; the mother of Selwyn, Vauldo, Wendy, Junior, KerryAnn, Lukisha and Clyde; grandmother to 14 and great-grandmother to four.
Marie owned Nano's Souvenir Shop on St. Croix and worked hard; her shop was voted the best souvenir shop on St. Croix for 2012, 2015, 2017, 2018 and 2019.  She was also featured in the St. Croix Daily News in December 2019 for her long standing in the business community.  She was well loved and respected in her community. She will be greatly missed by a multitude of family and friends.
A funeral service and burial will be held at 10 a.m., Thursday, May 21, at Kingshill Cemetery.