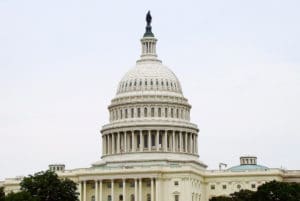 Eight lawmakers from Louisiana – all six members of Congress and both senators – signed a letter to Gov. Albert Bryan pleading for action to get contractors from the state paid for recovery work in the territory after the hurricanes of 2017.
Delayed and past due payments to contractors have plagued the territory's efforts to quickly spend an influx of federal funding after the devastating storms. Long chains of subcontractors, federal reimbursement requirements and a massive increase in the oversight workload of small, understaffed V.I. government entities have all fed into the delays. (See here and here.)
The U.S. Department of Housing and Urban Development recently delayed USVI funding over concerns about local capacity to oversee and spend the funds quickly. The territory has made some progress in addressing those concerns and getting the money released.
The letter praises Bryan for putting a "strike team" together in August to deal with disaster-relief contractor payments, calling it a "great step forward." But it goes on to urge more action sooner, rather than later.
"Many of the invoices are well beyond the normal payment terms. Some of the invoices are over 500 days old and have been sent back and forth through the system, from the contractor to your representative Witt Obrien, to the USVI housing department, to your own recovery office, to FEMA, and then all the way back to beginning of the process," they say in the letter.
The Louisianans said FEMA, V.I. recovery officials, the contractors, AECOM, and Aptim need to meet face to face to work out the details and hold everyone accountable.
"If these Louisiana businesses fold, they cannot make payments to local USVI businesses. The economic impact could severely affect not only to the USVI, but Louisiana as well," the letter continues.
Asked for comment, Government House Spokesperson Richard Motta said Bryan shares the same concerns about the length of time these invoices are taking to be paid and the potential impact on businesses in the territory and Louisiana.
"The governor has taken steps to engage all stakeholders toward resolution, as was referred to in the letter, and is scheduled to meet with FEMA officials in Washington next week to discuss this issue specific issue among others," Motta said.