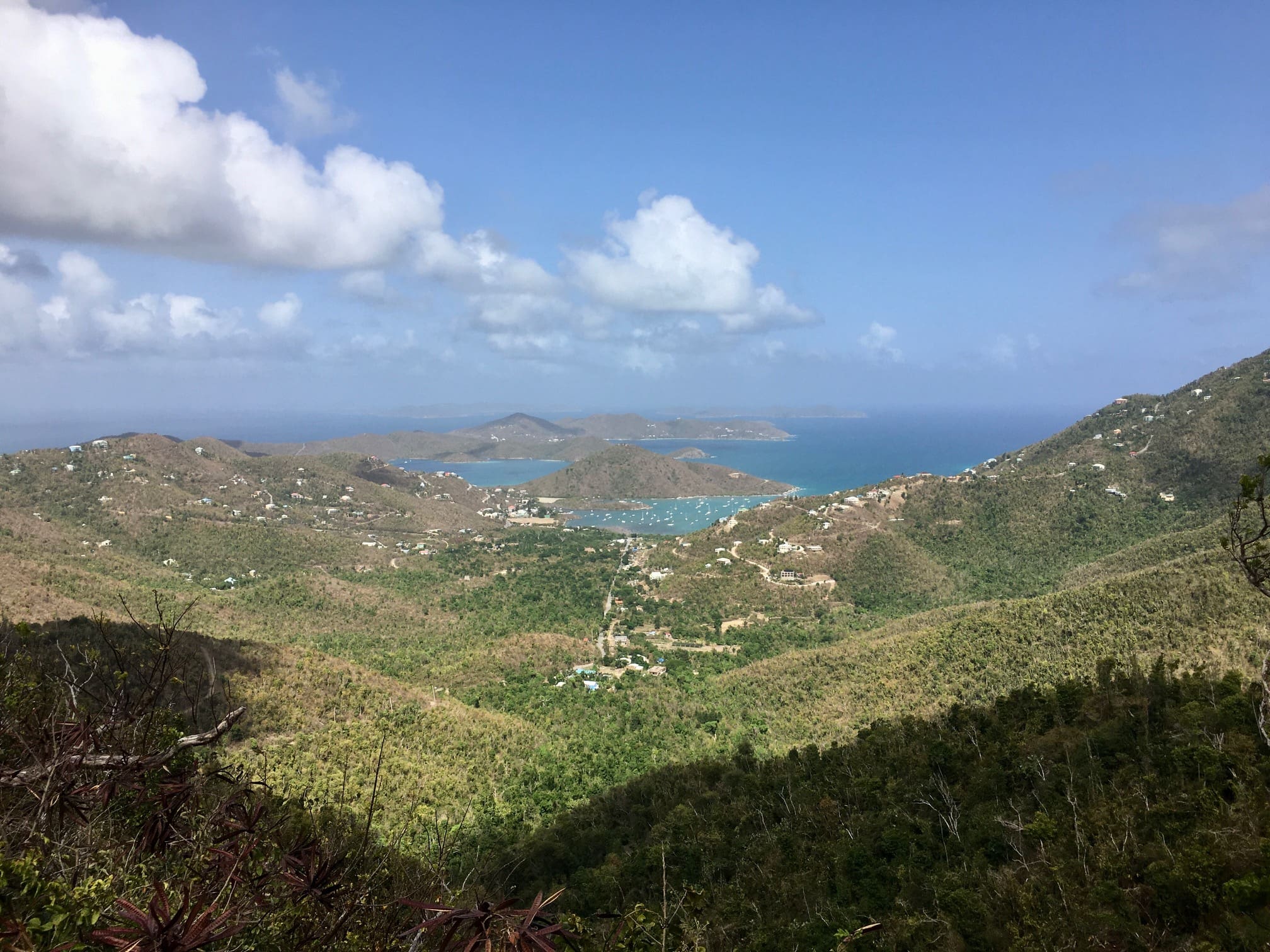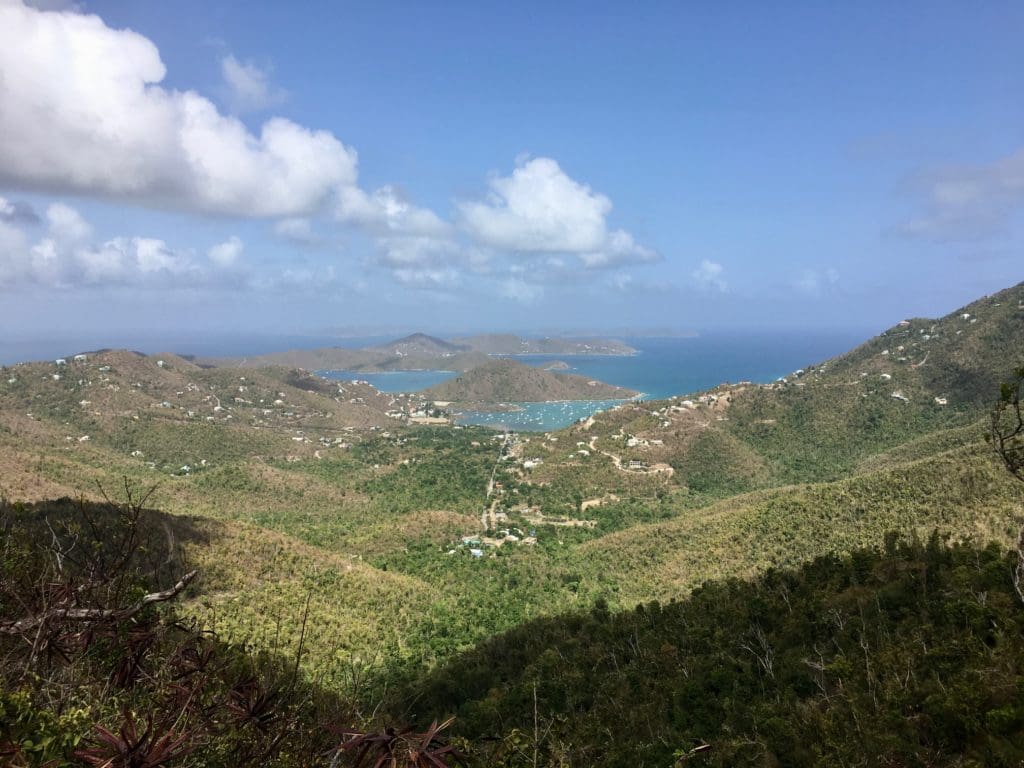 This is the first in a three part series on St. Johnians' views on the future of development on their home island.
Plenty of people had opportunities to speak at a seven-hour-long Senate hearing held on St. John in October 2019 to discuss a mega yacht marina development proposed for Coral Bay.
Among those who weighed in: 15 senators, five developers, four attorneys, two environmentalists, two industrial consultants and one government official.
During the hours of discussion, only a few of those giving testimony were people who could be considered "generational" or "ancestral" St. Johnians – a term used to describe those whose families have lived on St. John for several generations. (How many generations? That number is still a subject of debate. In this series, the term St. Johnian refers to those families, primarily Afro-Caribbean, who have resided on St. John over several generations, often prior to the development of the current tourism economy and, before that, the transfer of the island from Denmark to the United States.)
At the Senate hearing in October, some St. Johnians, including those whose families had business interests in the proposed marina development, spoke in favor of the project; others expressed misgivings for a variety of reasons.
It may seem apparent that residents who have the deepest roots on the island deserve to have their voices heard; however, at this hearing, relatively few had a chance to express their views.
In recent years, there has been a growing discussion about the marginalization of St. Johnians. One St. Johnian involved in those conversations who was interviewed for this series is Hadiya Sewer, who received her doctorate in Africana studies from Brown University and now is a research fellow at Stanford University. Sewer's family has long been a part of the marine industry on St. John.
Sewer's wide-ranging studies have included larger questions of land rights, colonial histories and preservation of cultural identity – all issues many St. Johnians say deserve consideration when evaluating proposals for major development projects.
But developers are not waiting for these issues to be resolved before enacting their plans. Legislation approving the St. John Marina at Summer's End could be passed by the Senate any day.
A proposal for a second marina (and condominium) project known as Sirius (or T-Rex) also has been under development for years. It would be located on the shoreline opposite to the Summer's End location of Coral Bay harbor.
As politicians consider projects which will forever change the character of Coral Bay and St. John, the question emerges: What would St. Johnians with generational roots on the island like to see in terms of development for Coral Bay?
More than 16 St. Johnians were asked to give their opinions for this series. Although some declined and some deferred to a later time, 10 were willing to share their views. Most are island residents who attend community meetings and often speak out; some are St. Johnians who have moved off island but return regularly.
Among those surveyed there are some points of consensus: Coral Bay's unique beauty should be preserved; Coral Bay harbor should be cleaned up; an appropriately sized marina would be an asset; and the government isn't doing enough to create entrepreneurial opportunities for all Virgin Islanders.
Preserving the Beauty of Coral Bay Remains a Priority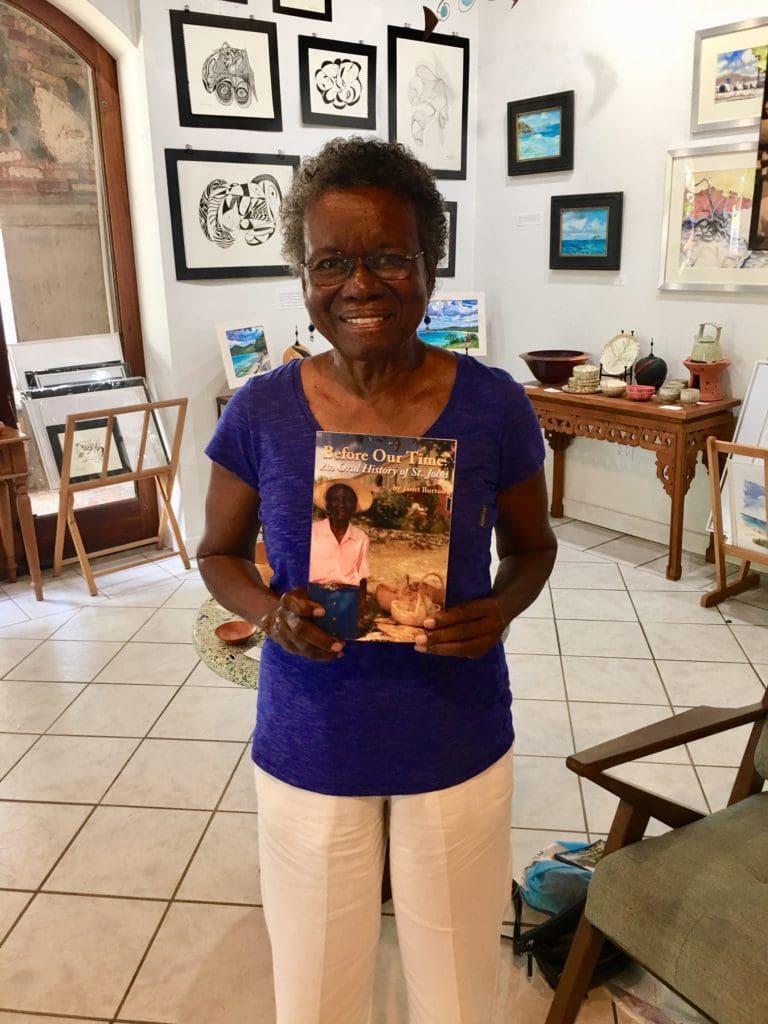 "St. John has made national and international lists of best destinations because travelers are still finding it to be relatively unique and beautiful," said retired educator and author Janet Burton. "We can kill the golden goose and be worse off than we are now. We cannot improve on or replace its natural beauty."
When considering plans for marina developments, "We need to think about the ecological aspects," said Myrtle Barry, one of the owners of E&C Service Station. "We need to start cleaning up the harbors. When I was growing up, Coral Bay harbor was a gem – Great Cruz Bay, too. I was always in the water." Barry said she does not like to swim in these bays today. "In order to have a gem, we have to clean it up. In order to coexist, we have to have a product that works for investors and locals," she said.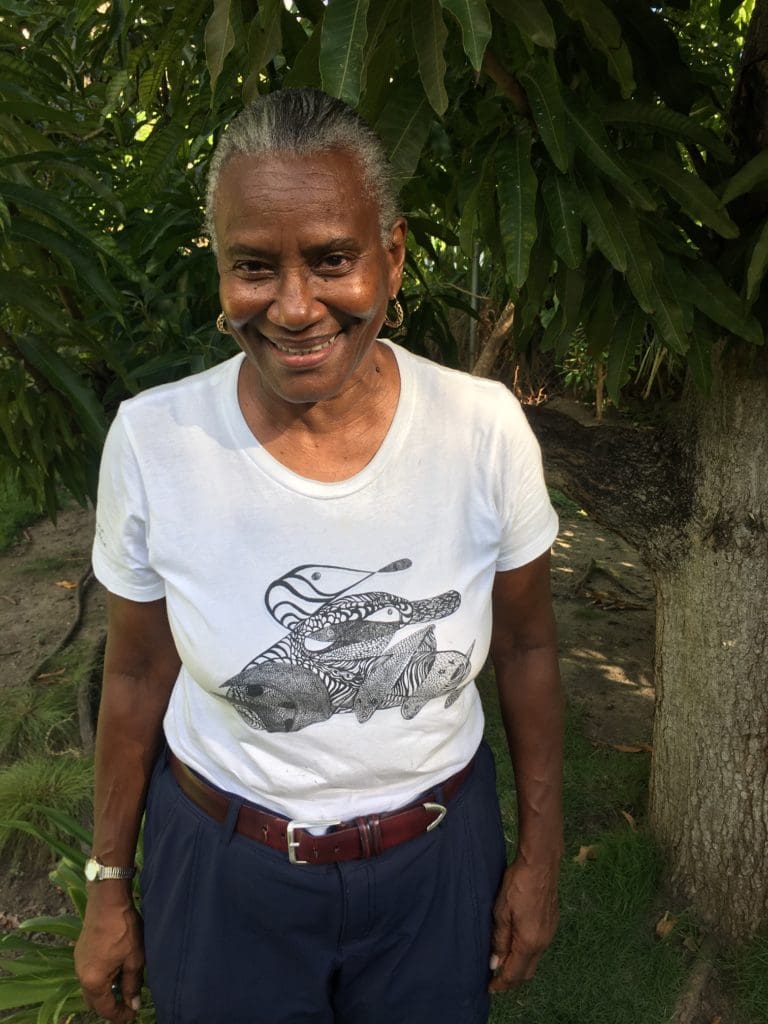 "Coral Bay harbor is where I used to bathe as a child. No one in their right mind would do that now," agreed community activist Theodora Moorehead.
Any view of Coral Bay is still stunning, but upon a closer look, storm debris is evident, both in the water and on the surrounding shoreline property. Those who pass by on Route 107 are sometimes confronted by a foul odor. Although the tides and winds are sufficient to keep the water moving in much of Coral Bay harbor, the innermost part is populated with mangrove trees; under certain conditions, a noxious smell pervades this part of the harbor.
At public meetings, some speakers maintain that runoff sediment from construction on the steep, surrounding hills has caused the harbor to become "silted in;" the resulting changes in the pattern of water flow contribute to the bad smell.
Others say the odor is a natural byproduct of organic processes associated with decay in a mangrove area.
Since 2011, the increased influx of sargassum seaweed has contributed to the buildup of hydrogen sulfide gas along shorelines.
At almost every public hearing for a marina proposal for Coral Bay, at least one St. Johnian states that the odor is caused by boaters who violate laws regarding proper sewage disposal. Boaters are supposed to empty their sewage holding tanks at a pump-out facility or three miles out at sea.
Although plans to purchase a sewage pump-out boat (that would serve Coral Bay and other locations) have been proposed for years, none has made it past the design phase.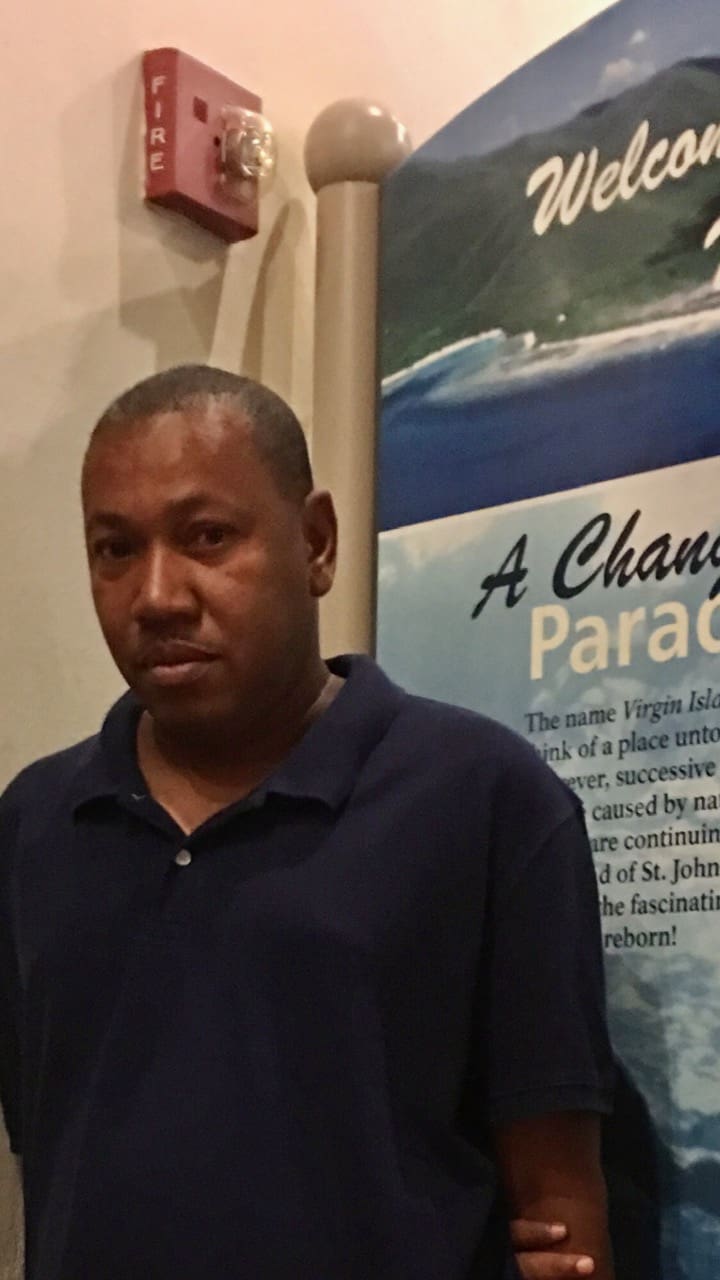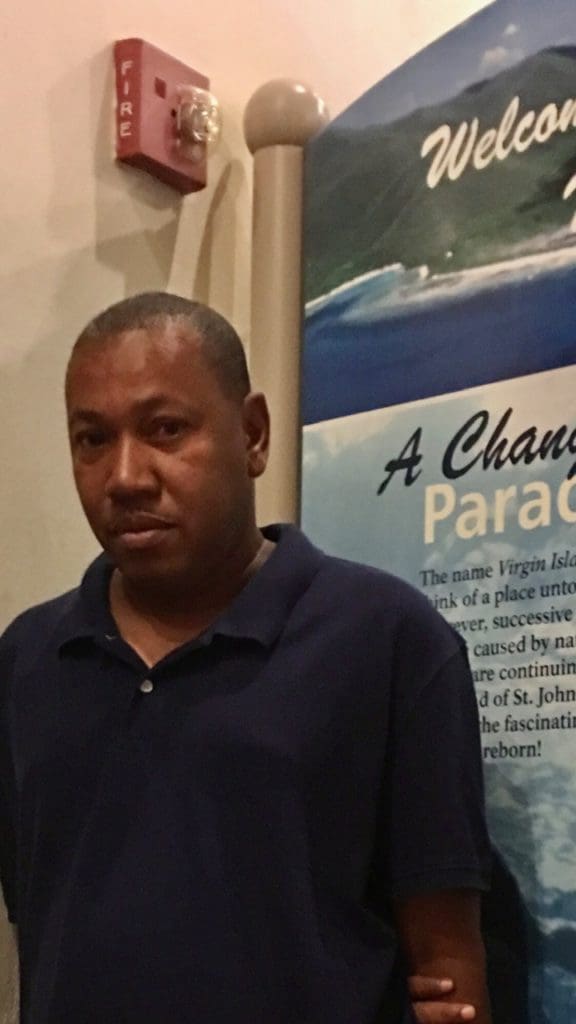 Moorehead called for the government to take a proactive role in providing pump-out facilities. "We need one in every bay. That's the government's fault," she said.
Any marina built in Coral Bay would necessarily include sewage pump-out facilities for its clients and this has been an aspect of the proposed developments that most segments of the community can agree on.
"We do need development, but we need to protect the environment at the same time," said Clarence Stephenson. "Any development should help improve the infrastructure. We have to address waste issues and watershed issues. We need a multipurpose center. I would like to see a police station and emergency medical services. We need a place for kids, like a Boys and Girls Club. Anyone who comes to develop should do something for us in the community."
Growing Development Leads to Concerns About Infrastructure
Although they support the concept of a marina in Coral Bay, most St. Johnians who agreed to go on the record for this series had issues with the scale of the two proposed marina projects. The Summer's End Marina, which Barry characterized as "humongous," includes 144 wet slips. Even the Sirius proposal, which includes 89 slips, has been criticized as being too large because it includes the construction of 90 condominium units on the ballfield in Coral Bay.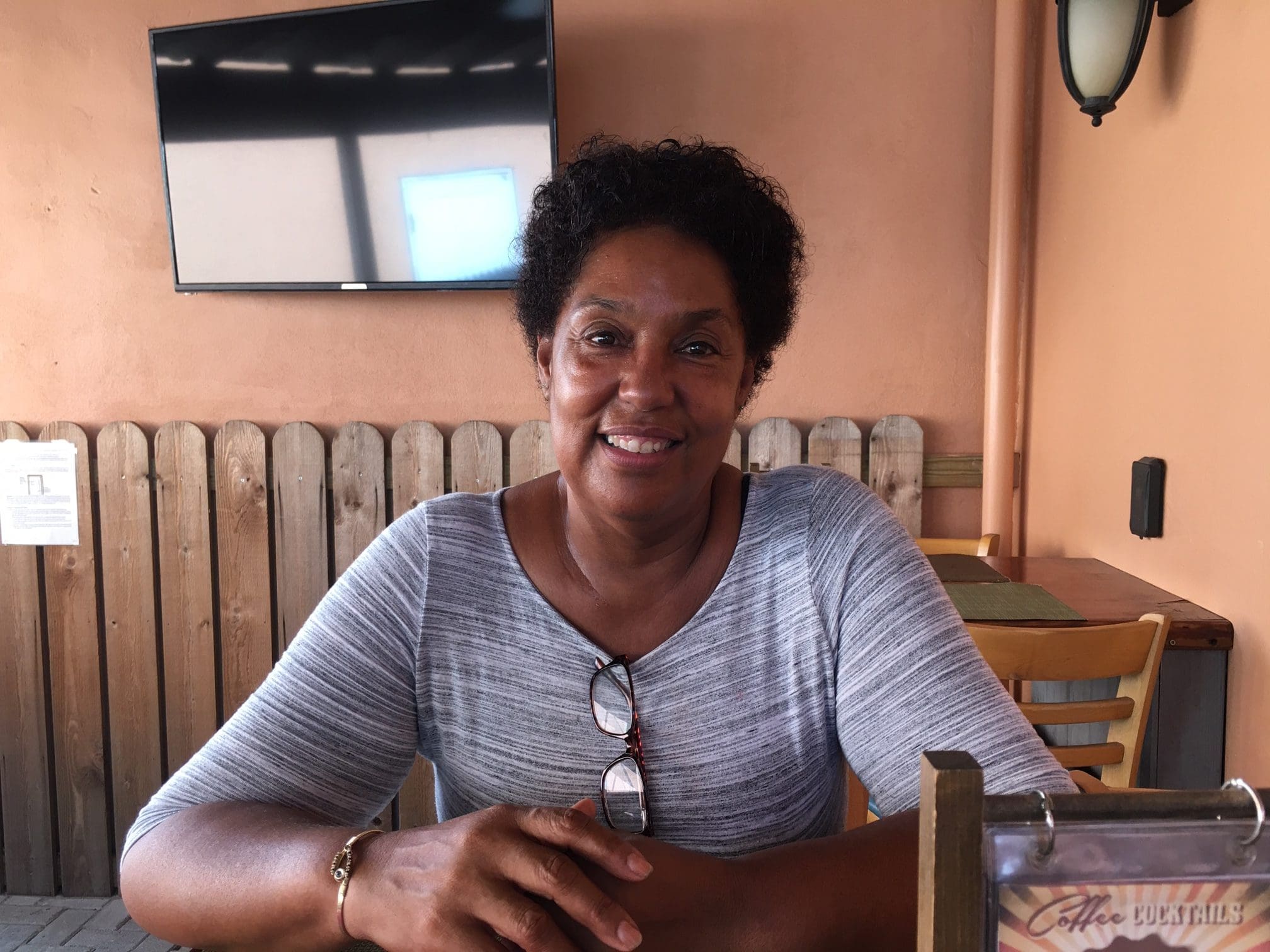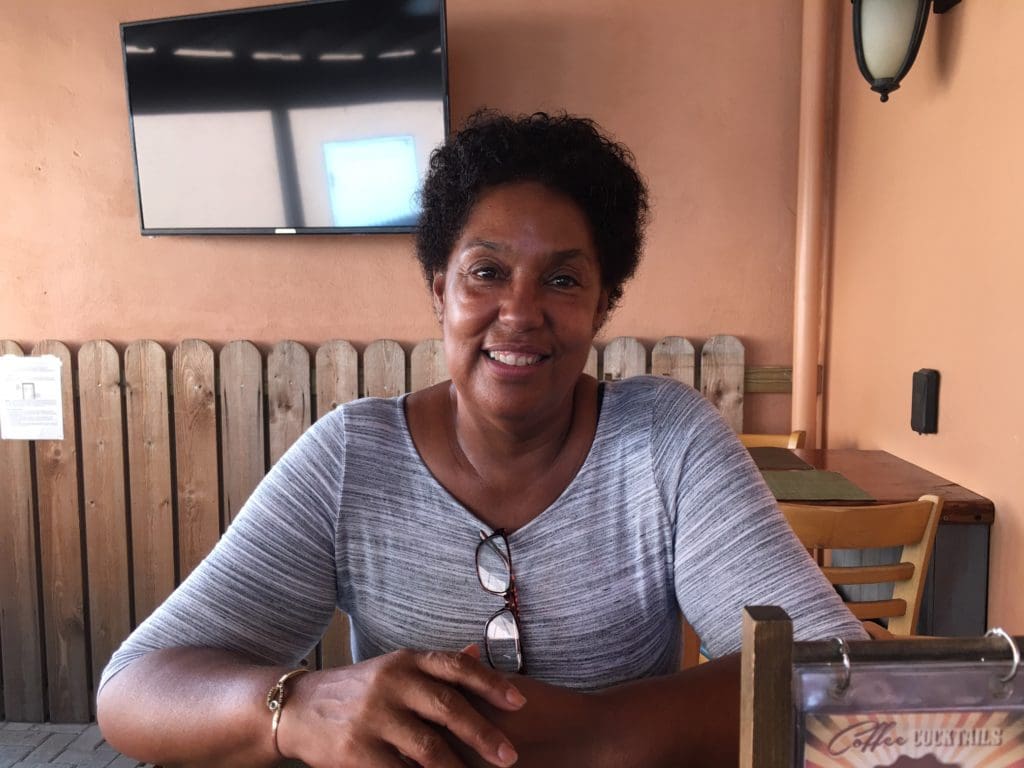 "I would not like to see massive development in Coral Bay such as the Grand Bay development in Cruz Bay," said community activist Lorelei Monsanto, a member of the Marsh family. "That may have put a lot of money into someone's pockets, but it is overwhelming. I do not see a place in Coral Bay for a 144-slip marina either. For such a small island as St. John, whether on land or sea, there should be some sense of scale. We do not want to look like a large city. Nor do we want to lose the well-being that comes from a pleasing environment. Life is about more than wealth."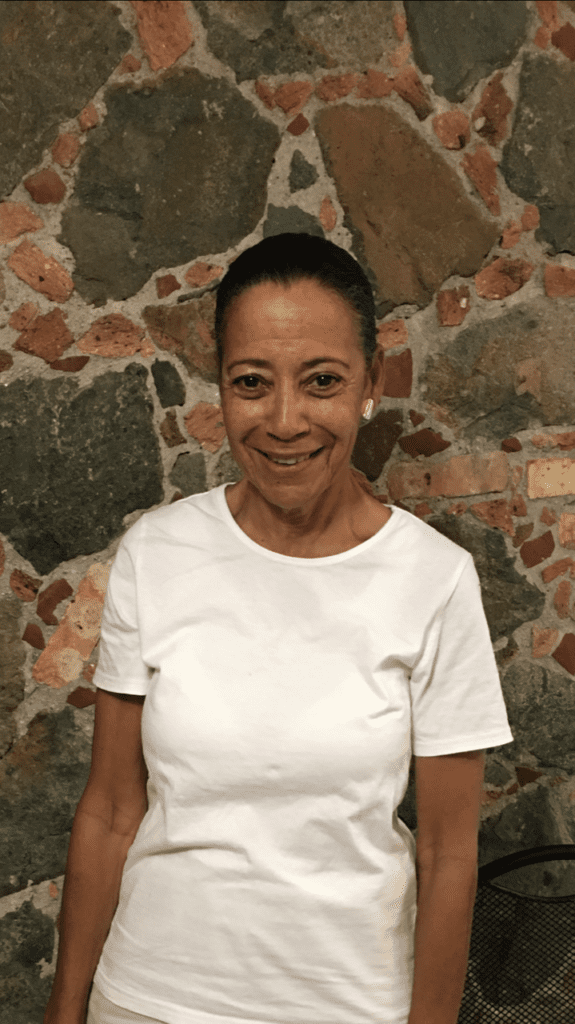 "I'm an environmentalist," said Moriah Jacobs, who was born and raised in New York after her St. Johnian father left the island to find work. "I would like to see Coral Bay cleaned up. I'm not anti-development – there should be a marina, but it should be quaint. I don't want [a marina] to disturb the beauty of Coral Bay. I want my future people to enjoy what I enjoy. We can't stop progress, but we can manage it."
"I'm definitely not in favor of a 144-slip marina," said Janet Burton. "It's too big. Coral Bay doesn't have the infrastructure. We need water [production and distribution]. We need a generator that can kick in when the power fails at Sub Base." (Electricity for St. John is generated on St. Thomas and transmitted by undersea cable.)
Coral Bay has no municipal waste processing facilities for either solid waste or sewage; it's unclear whether either marina proposal could process the amount of waste that would result from a major development and the ensuing growth.
"What are you going to do?" asked Monsanto. "Truck the sewage across the island? What happens if a truck overturns on Centerline Road? You'd have a toxic spill in a national park."
In order to develop major projects in Coral Bay, larger issues of infrastructure have to be addressed, Monsanto said. "What we need now is an actual comprehensive water and land use plan."
Several initiatives to develop such a plan have stalled over the past 30 years. Sen. Alicia Barnes, who once served as commissioner of the Department of Planning and Natural Resources, has said she is committed to seeing one passed by the current Legislature. Barnes recently announced she will not be seeking another term.
Although Coral Bay was once the most developed and populous part of St. John, the area now lacks many basic services.
Moorehead, who is in her mid-seventies, said, "When I was growing up, there was a police station, a clinic, customs, a post office. Coral Bay was a major town, and there was nothing in Cruz Bay. As a result of the establishment of Caneel Bay Resort, [people] started coming to the Cruz Bay area. The demographics of Coral Bay changed."
Moorehead said the establishment of the Virgin Islands National Park was another factor that led to the demise of Coral Bay as the island's major port. "The [commercial] boating industry went out of Coral Bay in the 1950s," Moorehead continued. "On the [sailing vessels] Adventure, the Dawn, they used to take livestock, charcoal and transport it to St. Thomas. Coral Bay people used to go to Tortola [to conduct business]. It was much easier. No one envisioned Cruz Bay would develop like this."
The number of residents in Coral Bay has rebounded in recent decades, but services have not kept pace.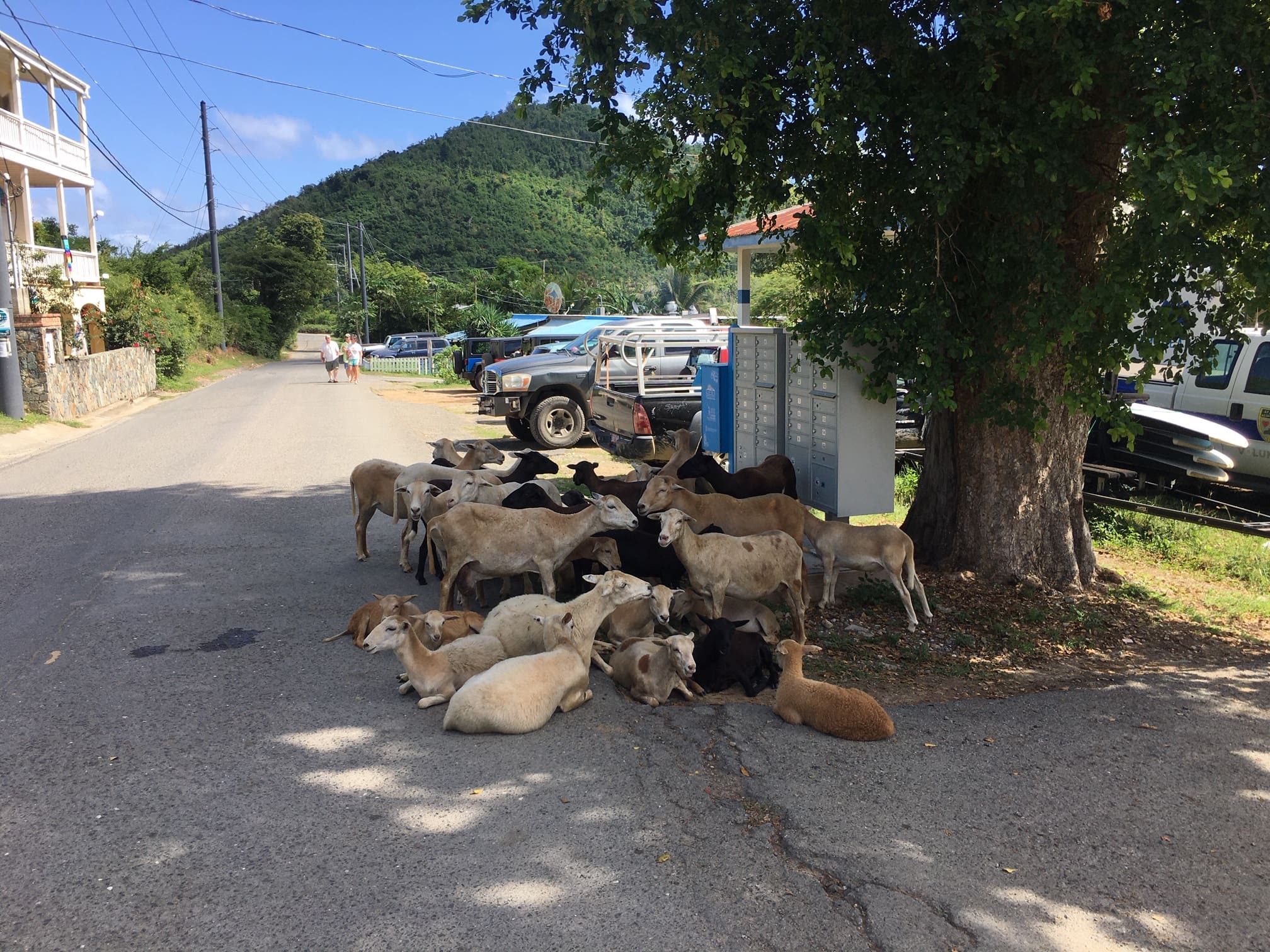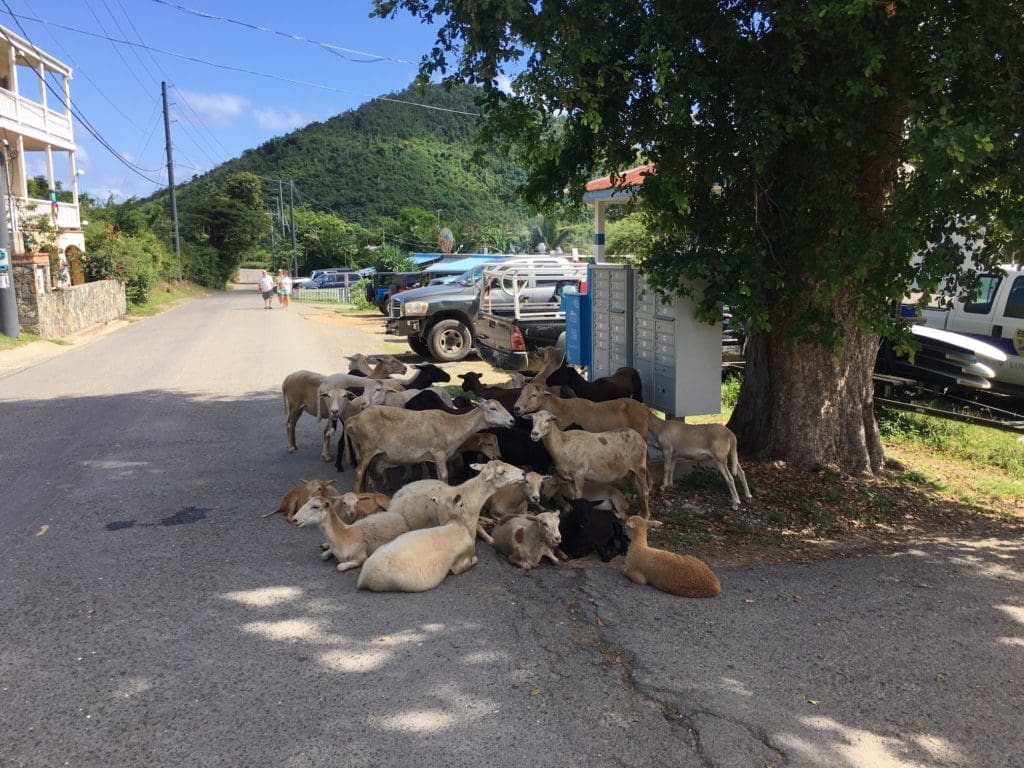 Burton, who grew up in Coral Bay, has witnessed the decline of government services. "We are thankful there is still a fire station," she said. "Private businesses that have closed over the years include multiple restaurants, Domino Gas Station, Concordia Campground [destroyed by Hurricane Irma but recently sold to a new owner] and a laundry facility." Burton added. "We desperately need a gas station and laundromat. A hardware store, senior housing, bakery and caregiver's service are a few [other] ideas."
Burton said she'd like the government to explore the possibility of declaring Coral Bay as an enterprise zone, allowing property owners to use tax credits to revitalize historic areas. There are two established enterprise zones on St. Croix and two on St. Thomas, according to the Economic Development Authority website. The problem is Coral Bay may not qualify because it has few historical structures to rehabilitate.
In the second part of this series, St. Johnians reflect on what economic opportunities could come to Coral Bay with a marina development.