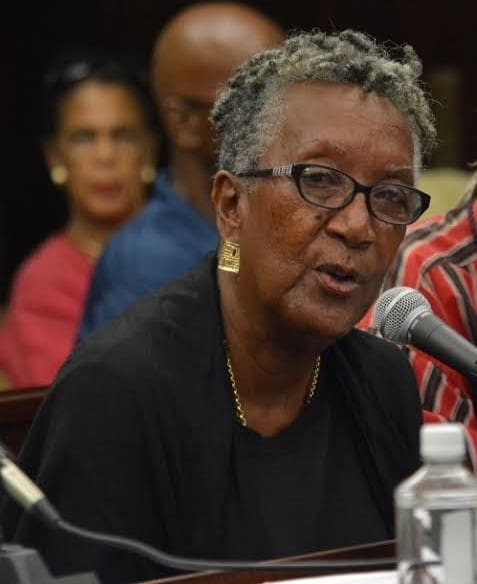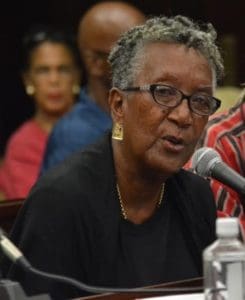 Say something if you know something. Here are some things I know.
I know the Commissioner of Education and the Governor said there will be Virtual Graduation Ceremonies. There was no polling of graduates nor collaboration with the Board of Education. There is no information about prom fees, graduation fees or class trip fees already paid.  As an elected official, I have no knowledge of the "virtual ceremony."  Parents pay attention.
I know Department of Education encourages students to participate in Credit Recovery program. The program gives students an opportunity to improve grade average.
With improved grade point average, more students are eligible for promotion and graduation. Consider if assignments given between 3/18/2020 and 6/4/2020 really help students learn lessons failed between Sept. 2019 and Jan. 2020.
The Credit Recovery Program significantly improves the Department of Education's numbers in promotions and graduations, but the Credit Recovery Program does not improve the students' learning of lessons failed. Read the Emergency Graduation Requirement and Promotion-Retention Resolutions on the VIBE website: www.myviboe.com; search "Education Polices."  Parents pay attention.
I know Department of Education "No VI Child Goes Hungry" Feeding Initiative is a great program. It provides significant support for low-income and single parent households. In many households the parent, an essential employee, leaves to work with the vehicle so I advocated for meal distribution closer to neighborhoods.
I know the weekly summaries of the Feeding program revealed the program employed 9 kitchen managers, about 55 kitchen workers, and about 45 school monitors in both districts. Every week the summaries revealed St. Thomas-St. John district fed twice the number of students (18,000+) to the St. Croix District students (8,000+) even though the program has the same amount of workers in both districts.
The outstanding difference is 23 distribution sites in the St. Thomas-St. John district compared to 8 distribution sites in St. Croix. The St. Thomas sites are community centers, basketball courts and recreational centers; one school facility is a site. All the distribution sites in St. Croix were school facilities; there were no community centers used.
Referring to the data from the summaries, I repeated my request to adjust distribution sites in St. Croix to make meals more accessible for students. Because I criticized the department's lack of attention to the summary data of the Feeding Initiative program, I was chastised by media director Cynthia Graham. Ms. Graham wrote I must exercise "more civility that is becoming of an elected official and an educational leader." Affirming her position, Assistant Commissioner Somme wrote Ms. Graham "put into words respectfully and accurately, the feeling/position of the leadership of the department of your modus operandi."
I know I've been directed to VIDE website for VIDE Public Relations notices.  Virgin Islands Department of Education doesn't like modus operandi that involves transparency and demands accountability. Parents pay attention; stand for quality public education system.
Congratulations to the 2020 graduates and best wishes for the future!
Tune-in for more Wednesday, May 20, 2020 from 10 a.m. –   noon on WSTX 970AM.
Thank you.
Editor's note: Mary Moorhead is a St. Croix member of the V.I. Board of Education.