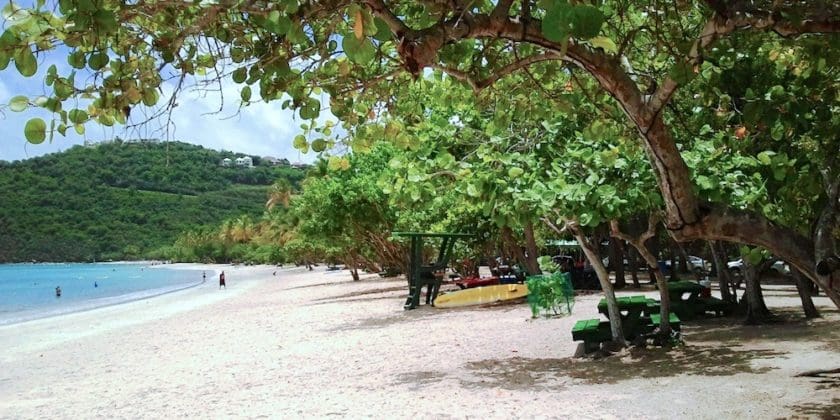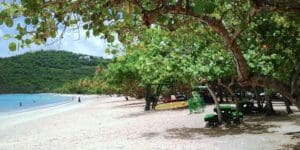 Magens Bay Authority, governing organization of Magens Bay Beach and Smith Bay Park, has announced that the collection of entrance fees will resume effective Monday, May 11. The regular entrance fee ($2 per local adult and $2 for vehicle parking) will be collected at Magens Bay Park and Smith Bay Park (Lindqvist beach) from 8 a.m. to 5 p.m. daily.
The Authority urges guests to follow all federal and local social/physical distancing guidelines: staying at least six feet (about two-arms' length) from other people, not gathering in groups and/or staying out of crowded places. Park security will ensure full compliance.
As gatherings of 10 or more are still prohibited, rental of sheds remains suspended until further notice.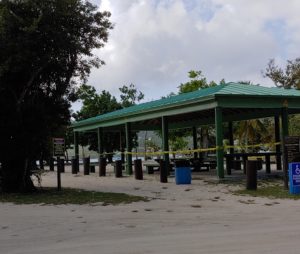 Patrons are asked to participate in Magens Bay Authority's monthly or annual pass program. Participants pay one fee for unlimited entry to the park during the purchased time period. Passes can be purchased at the gate house. Regular passes are $25 a month or $300 a year. Senior passes (Senior ID is required) are available for $8 a month or $96 a year.
For more information, call 340-777-6300 or email info@magensbayauthority.org.