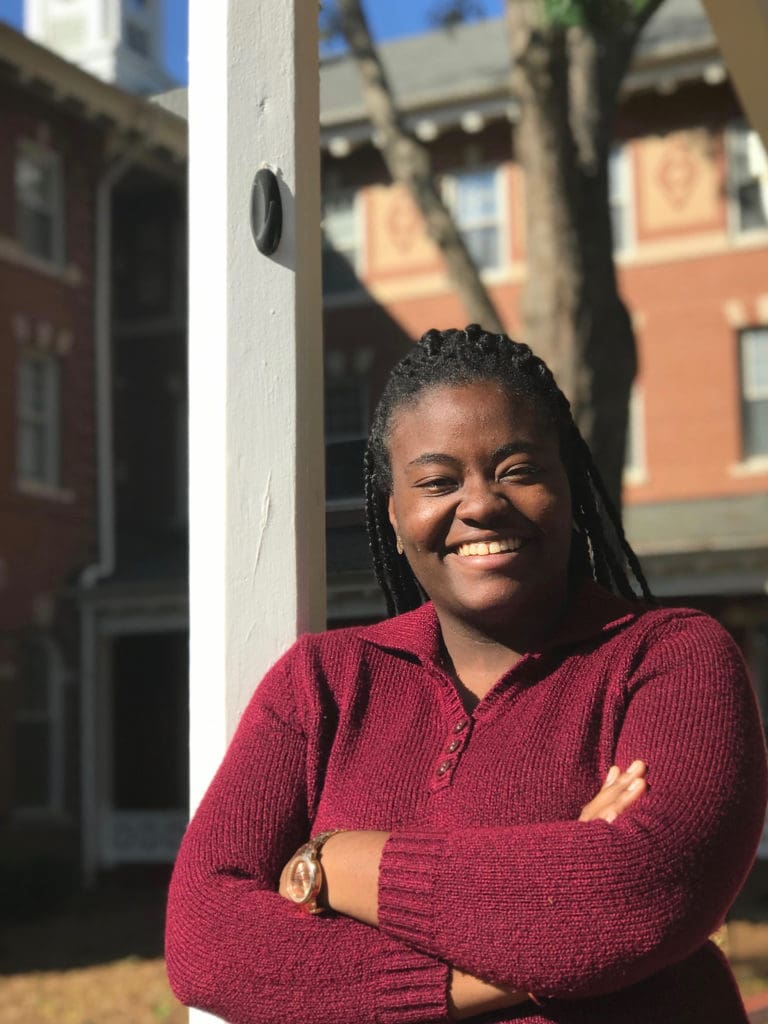 Like many Virgin Islands college students, Leah Trotman is back at home with her parents on St. Thomas as she finishes her spring semester college classes online.
Though she's a year away from graduation, from Agnes Scott College near Atlanta, she now has real cause to celebrate.
Last week the Harry S. Truman Scholarship Foundation announced that Trotman is one of 62 recipients to receive the award, which comes with a $30,000 scholarship over two years to attend graduate school.
With all of the uncertainties that college students now face, the award allows Trotman to be more confident that her plan to earn a master's degree in public health will not get derailed.
If her plans unfold as she hopes, it will be good news for the U.S. Virgin Islands. Trotman's goal is to design and implement programs in disaster preparedness to help the most vulnerable populations in our community.
She's already thought a lot about how to go about this. While interning last summer at the Centers for Disease Control and Prevention in their Center for Preparedness and Response, she got a taste of the complexities of disaster management.
As part of her application for the Truman Scholarship, she wrote an essay proposing that VITEMA complete research to create a directory and formalize a plan to make sure that at-risk populations – including the elderly, pregnant women and the disabled – get the services they need in the event of a disaster.
Public health has fascinated Trotman since she first enrolled in an introductory course as a freshman in college. Two weeks later, when Hurricane Irma hit the Virgin Islands, the theoretical became all too real.
Now with the COVID-19 pandemic, the need to reach vulnerable populations is once again a dire concern. Although epidemiology might seem like an obvious area of study for anyone entering the field, it holds less appeal for Trotman.
"Epidemiology is very tied to data and less to human contact," she said. "I want to be involved with community programs. I want to be in those difficult meetings."
"There's not enough scholarly research on public health issues in the Virgin Islands, including gun violence and diseases associated with our diet, including diabetes," she said.
Trotman is now working on her bachelor's degree in international relations with a minor in public health. Agnes Scott College, located 15 minutes from Atlanta, was the perfect choice for Trotman, she said, "because of its focus on the social challenges of our time and how we can engage as global citizens."
She said a faculty member, Kai Issa, has been her mentor as she's pursued her studies in global leadership.
Trotman is the daughter of Joycelyn Hewlett, a journalist and attorney, and LeRoy Trotman, an educator and musician. She attended All Saints Cathedral School through sixth grade and then the Montessori School & Peter Gruber International Academy, where she received an international baccalaureate degree. With its international scope, her high school program gave her the opportunity to travel to several places, including China.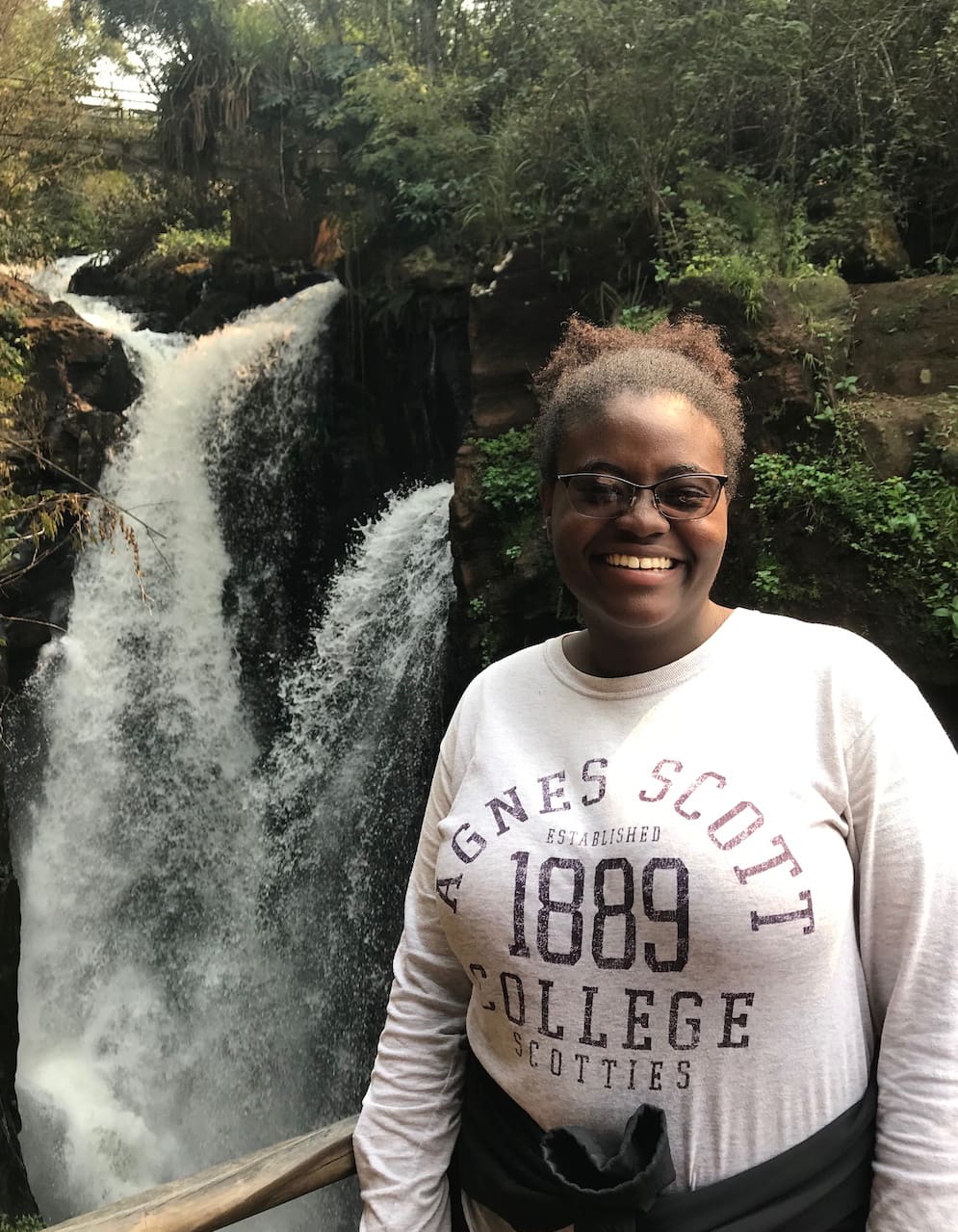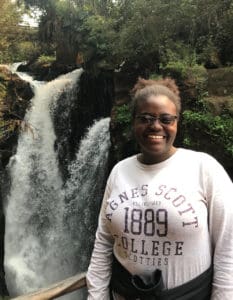 In her college freshman year, she traveled to Guatemala; in 2019 she spent a semester in Argentina at the Universidad del Salvador in Buenos Aires, a Jesuit university where Pope Francis studied. At the end of her studies, she traveled extensively in Argentina and Chile.
"It transformed who I was as a learner," she said. "Taking time to explore these countries taught me how to separate self-worth from productivity – it was really a fun time."
She capitalized on the fluency in Spanish she acquired during high school, becoming confident enough to debate one of her professors about the thorny issue of racism, something that definitely exists in Argentina, she said.
"People commented on my hair and skin color – that also happened to me in China, where people grabbed me and pulled at my braids," Trotman said.
She used that experience to fuel her research on racism in Argentina, where comments on her racial difference seemed to come "more out of love or curiosity."
She said growing up on St. Thomas gave her the confidence to deal with some of these difficult experiences.
"When you're born in the Caribbean, you're surrounded by people who look just like you at all levels of power. No one ever told me I couldn't do anything."
Although it scares her a bit to say it out loud, ultimately, she said, she has her eye on becoming governor of the Virgin Islands. Previous Truman Scholarship recipients – including Georgia House Minority Leader Stacey Abrams and former National Security Advisor Susan Rice – have gone on to careers in government and public service.
"I am thrilled that Leah has been named a 2020 Truman Scholar," said Agnes Scott President Leocadia Zak in a news release. "Her essay and career aspirations could not be more relevant today. As a peer mentor, tutor, student leader and local clinic coordinator, Leah is committed to making her community and the world better. I am so proud of her and I look forward to congratulating her on her election to public office one day!"